Project Gallery
Client
Sierra Vista K-8 School
Project
Landmark Construction built a brand-new, wood framed Multi-Purpose Building at Sierra Vista K-8 complete with a kitchen, stage and restrooms. Surrounding sitework and landscaping also finish off a much needed space for the Sierra Vista community. The spacious new multi-purpose building was completed in early 2019 and helped to transform the campus by providing greater functionality and room for student activities.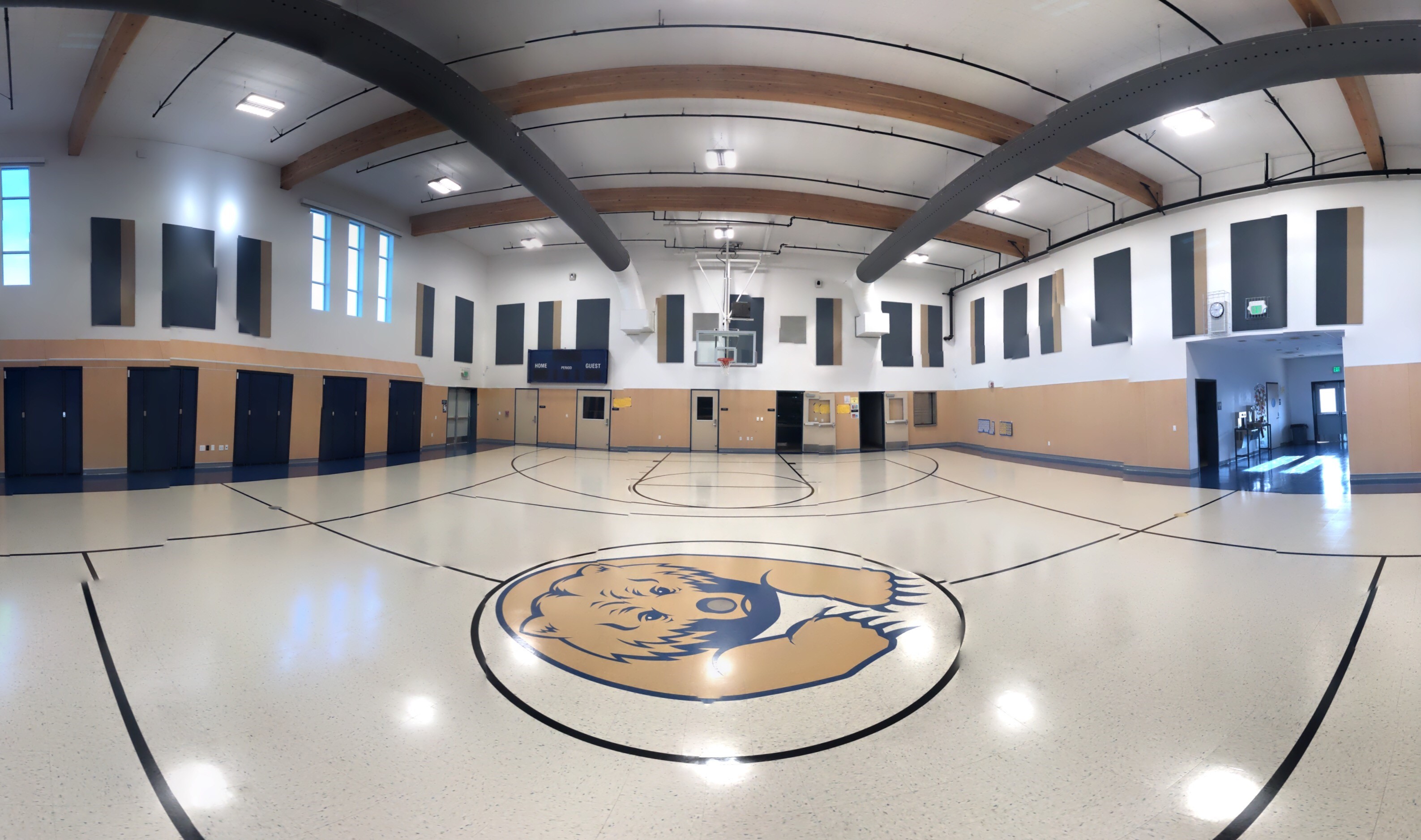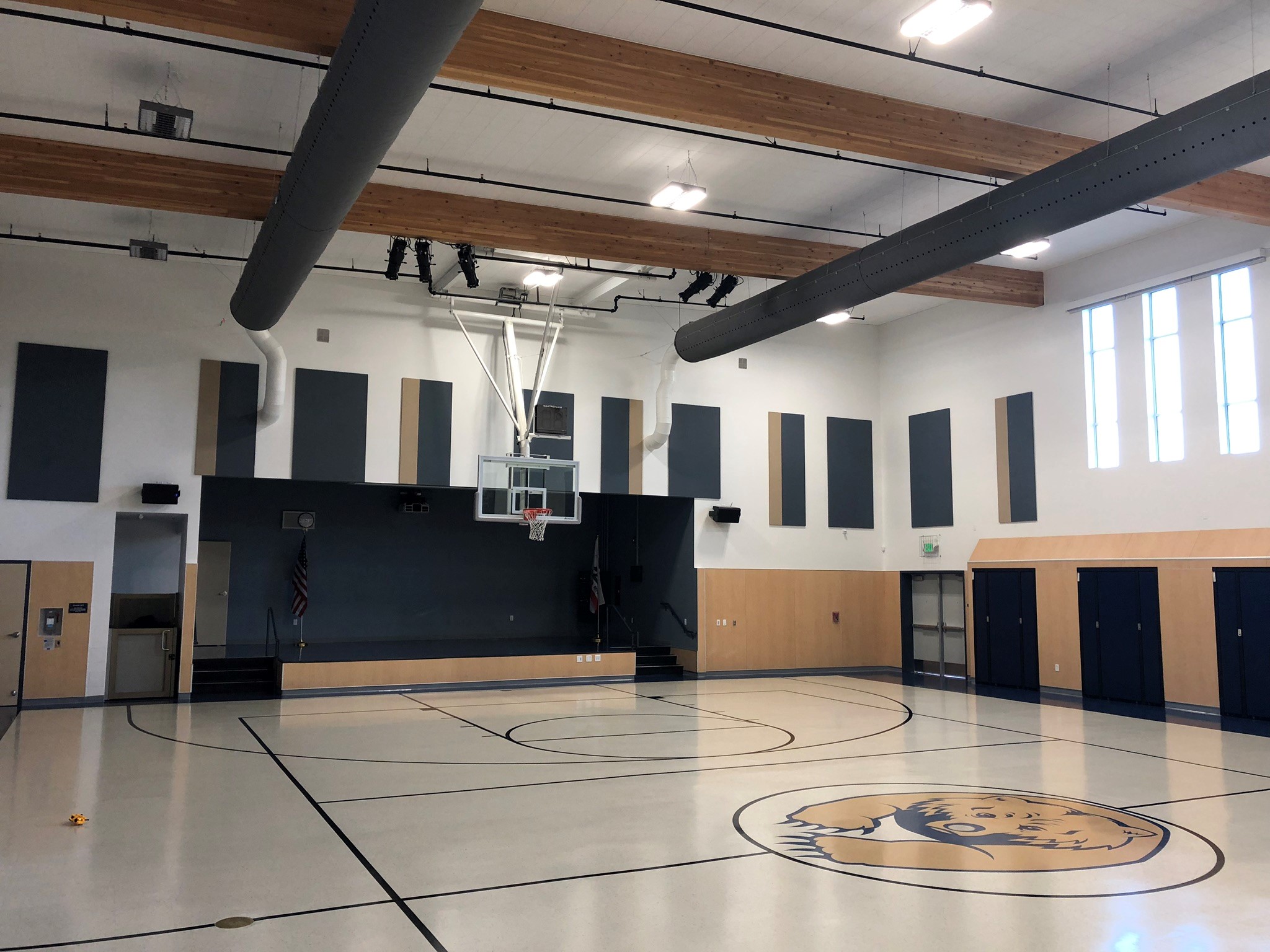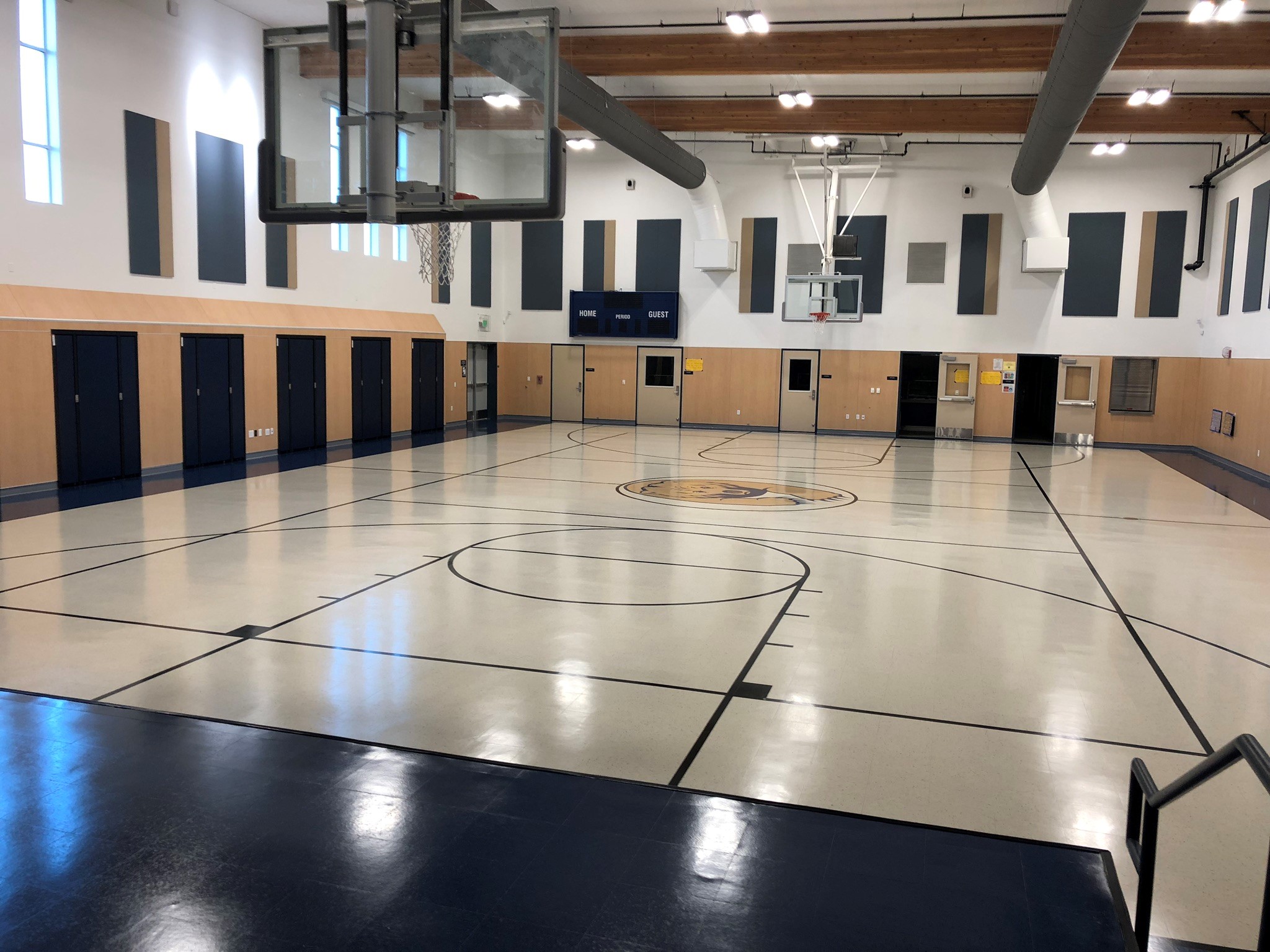 Client
Dan O. Root II Health & Wellness Academy
Project
As a result of increasing enrollment and aging facilities at Dan O. Root II Health & Wellness Academy, the site had the need for expanded food prep facilities, Administration renovations, and campus wide HVAC and fire alarm upgrades. Fairfield-Suisun Unified School District selected Landmark as their lease-leaseback partner for the extensive modernization project. After working closely with ArchNexus on budget, phasing, and constructability of the project, it was decided that the best way to execute the majority of the project was during the summer, when the campus was unoccupied. Extensive advance planning and coordination was required, ahead of the first shovel onsite. With slightly early start on the expansion of the existing Multi-Purpose and kitchen buildings, the project team went into high gear. This challenging summer modernization required careful coordination and many resources, but with an expert project team and a responsive design team, we successfully delivered this modernization.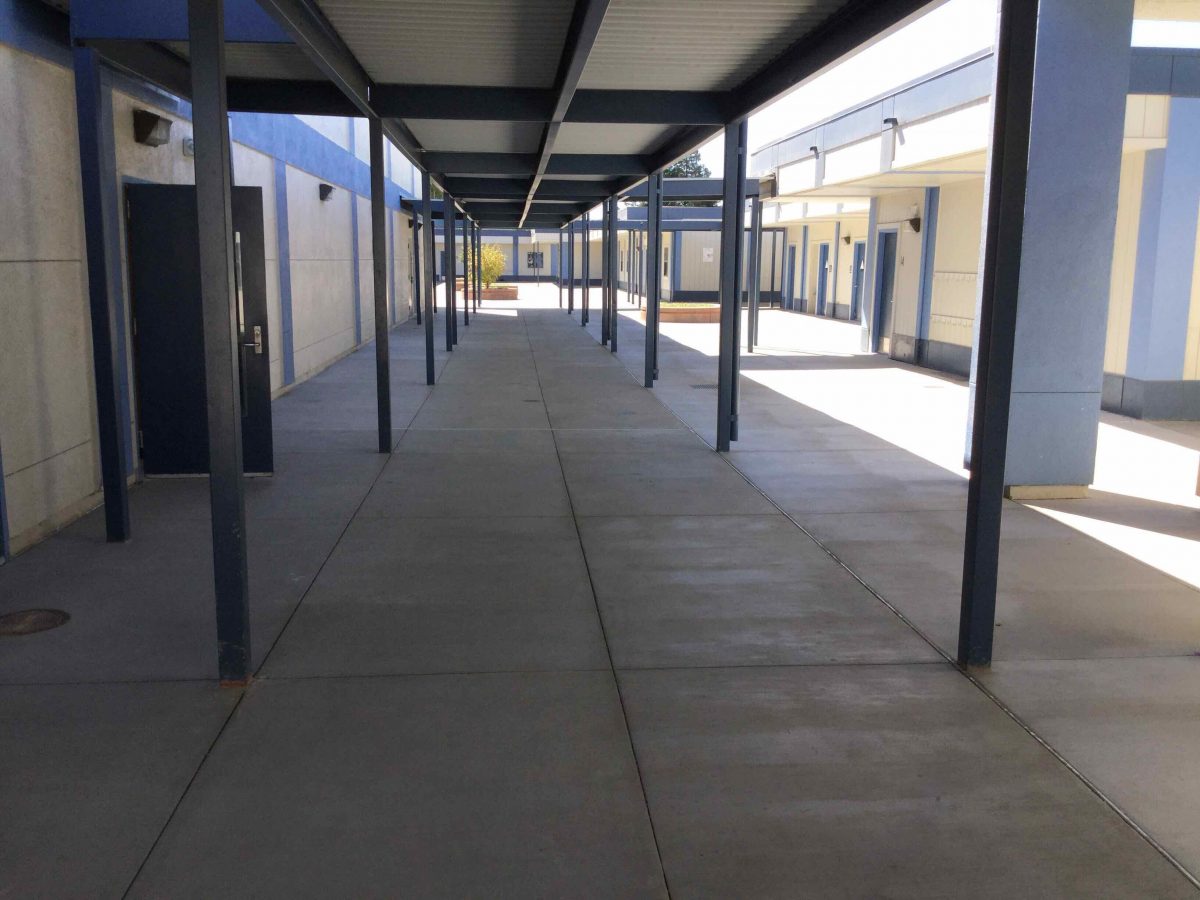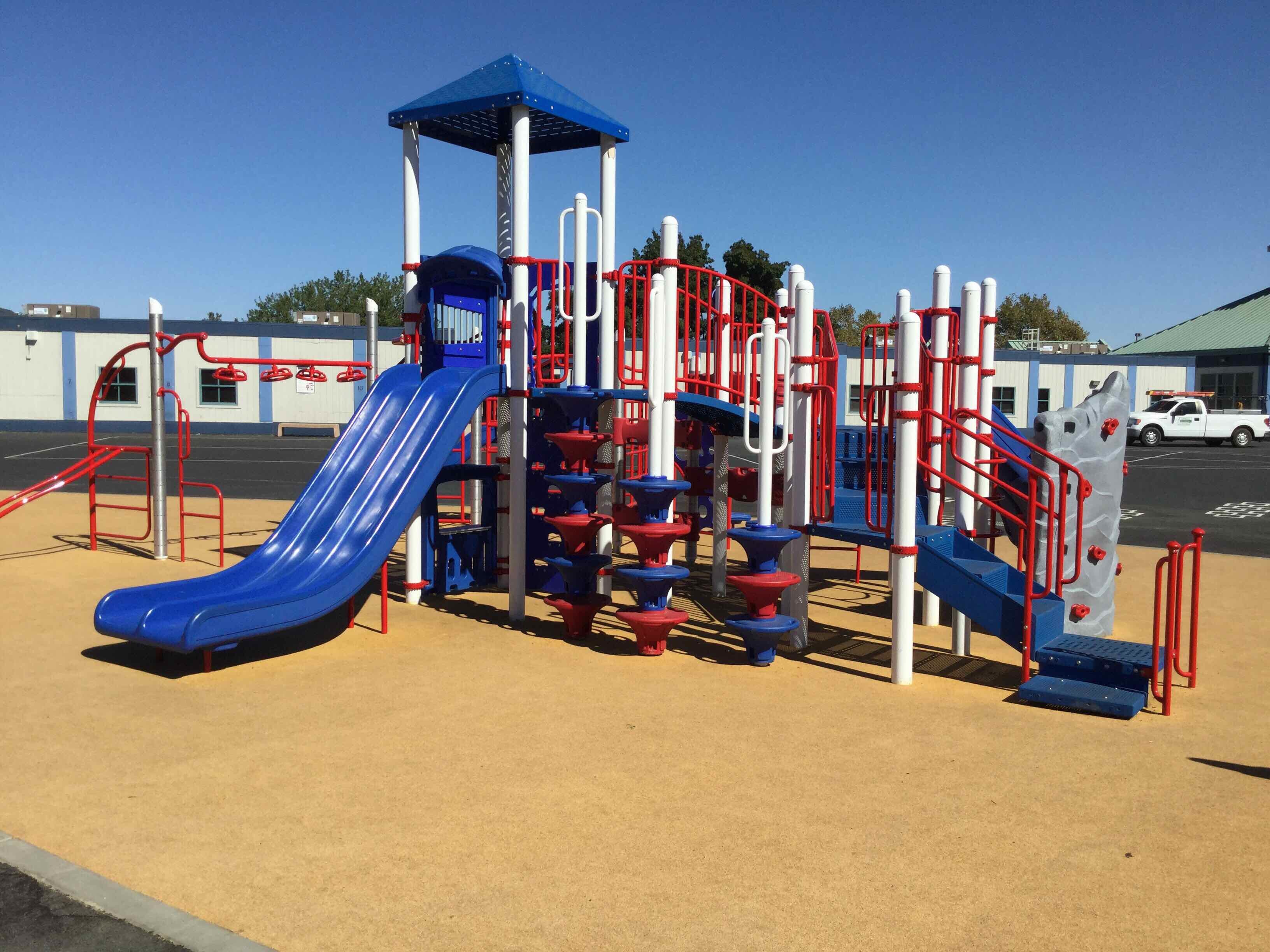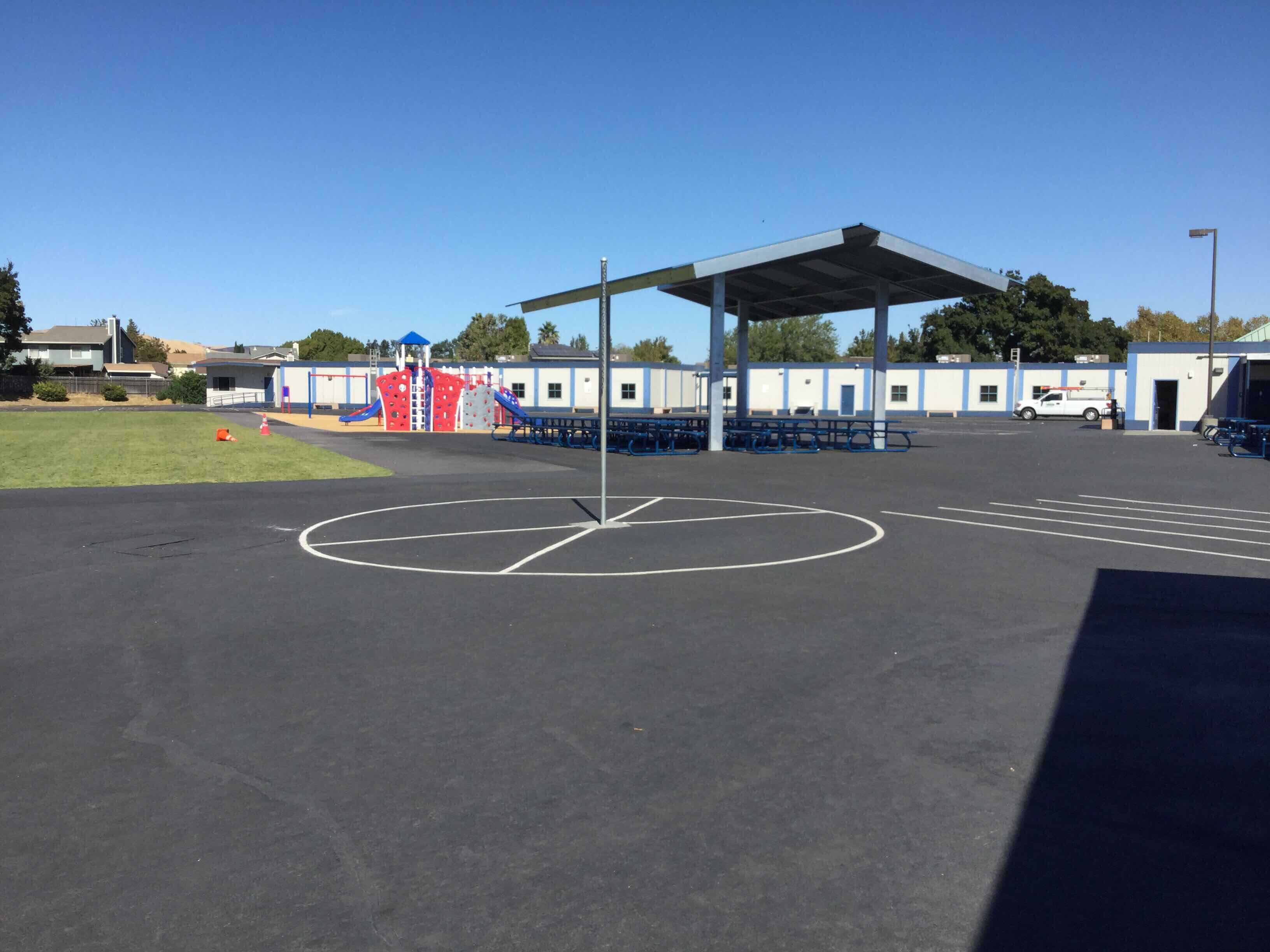 Client
Harmon Johnson Elementary School
Project
Renovations at Harmon Johnson had been planned, and even designed, for many years prior to Landmark's involvement. Due to funding issues, modernization plans were shelved for a later date. When funding was finally available and Landmark was selected as the lease-leaseback partner for these projects our first task was to reconcile the multiple sets of plans by different design teams. Kitchen Increment 2 Landmark demolished the existing kitchen area and completely remodeled the new, expanded kitchen area. To prepare the new space for students ADA upgrades were made to the restrooms, door/room signage was replaced and the fire alarm was upgraded. Mission Possible Increment 1 Landmark's modernization during Increment 1 at Harmon Johnson was comprised of sitework, replaced parking lot, new drainage, new concrete and a remodel of existing restrooms. In addition, doors and hardware were replaced campus-wide.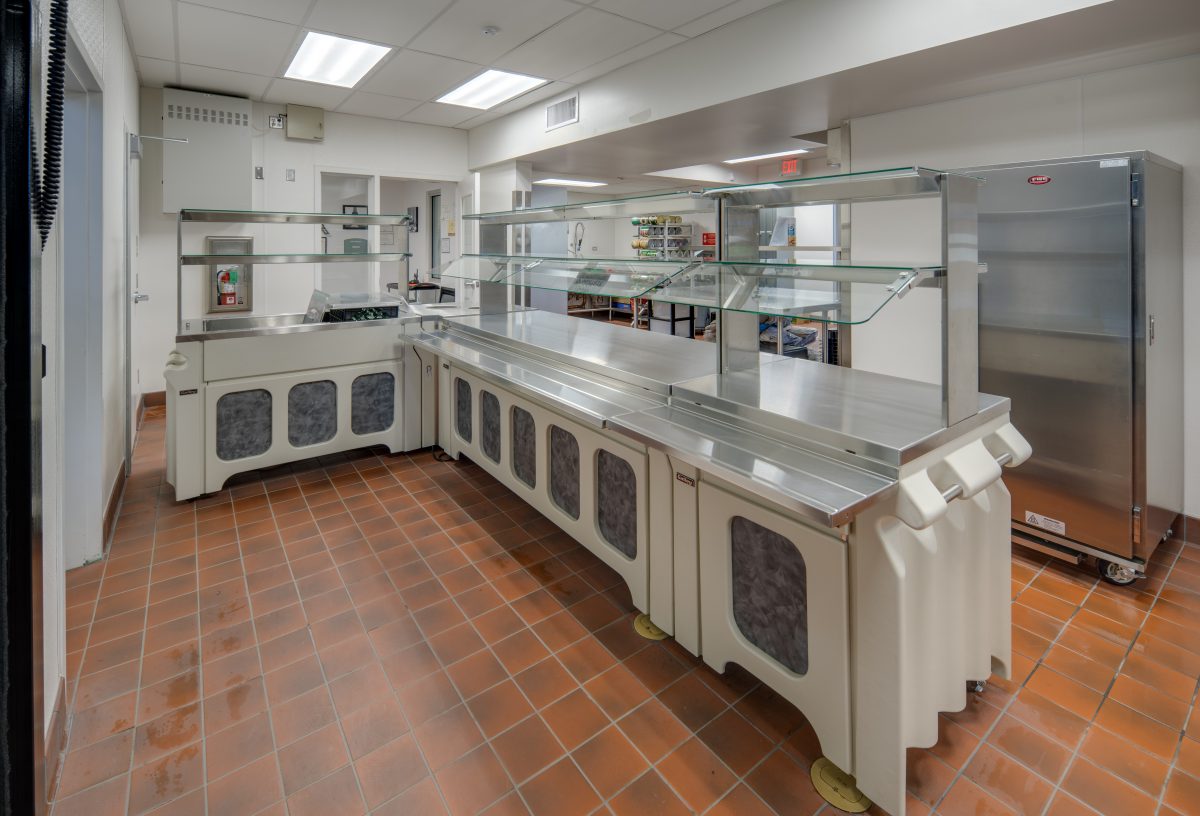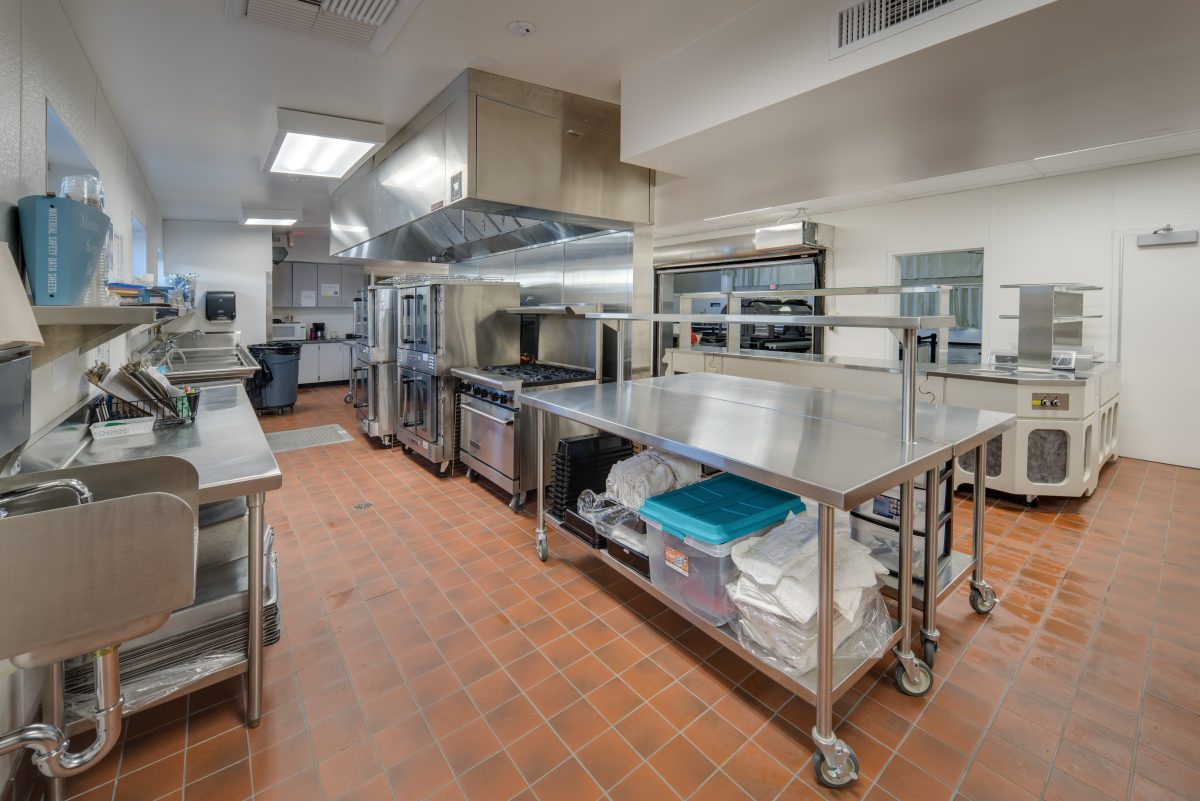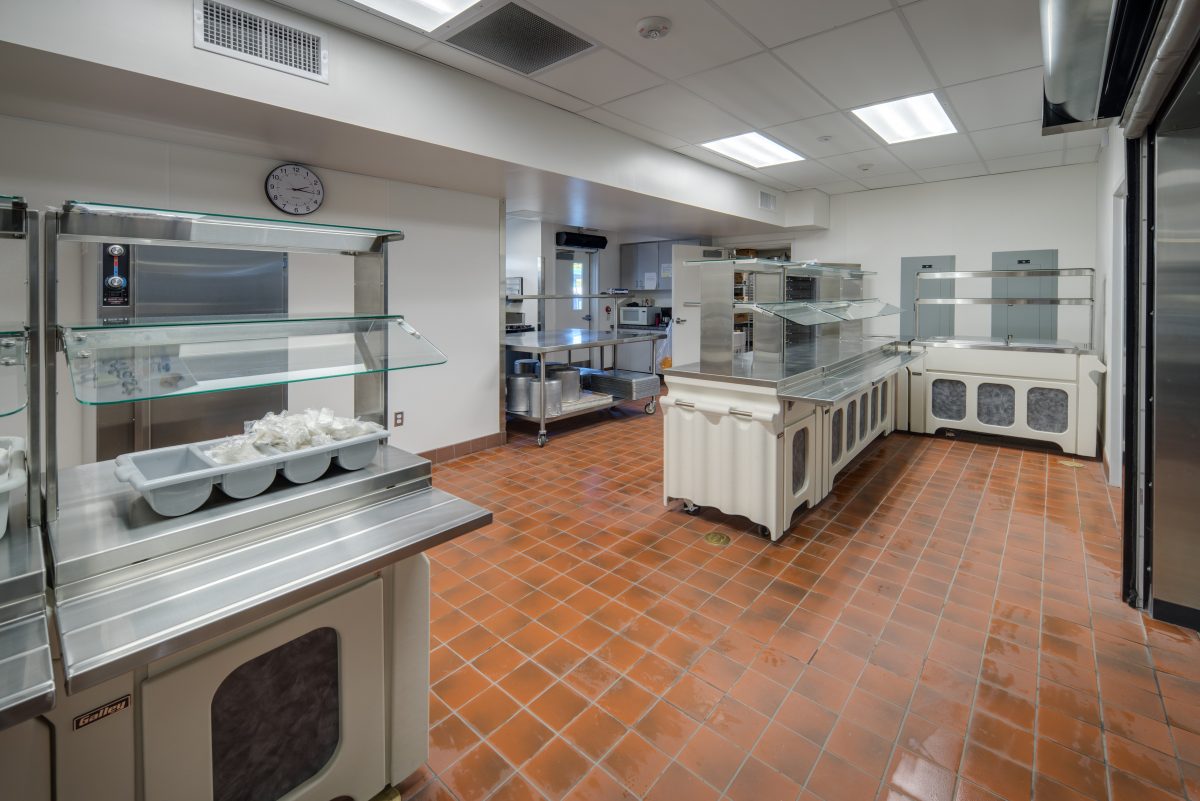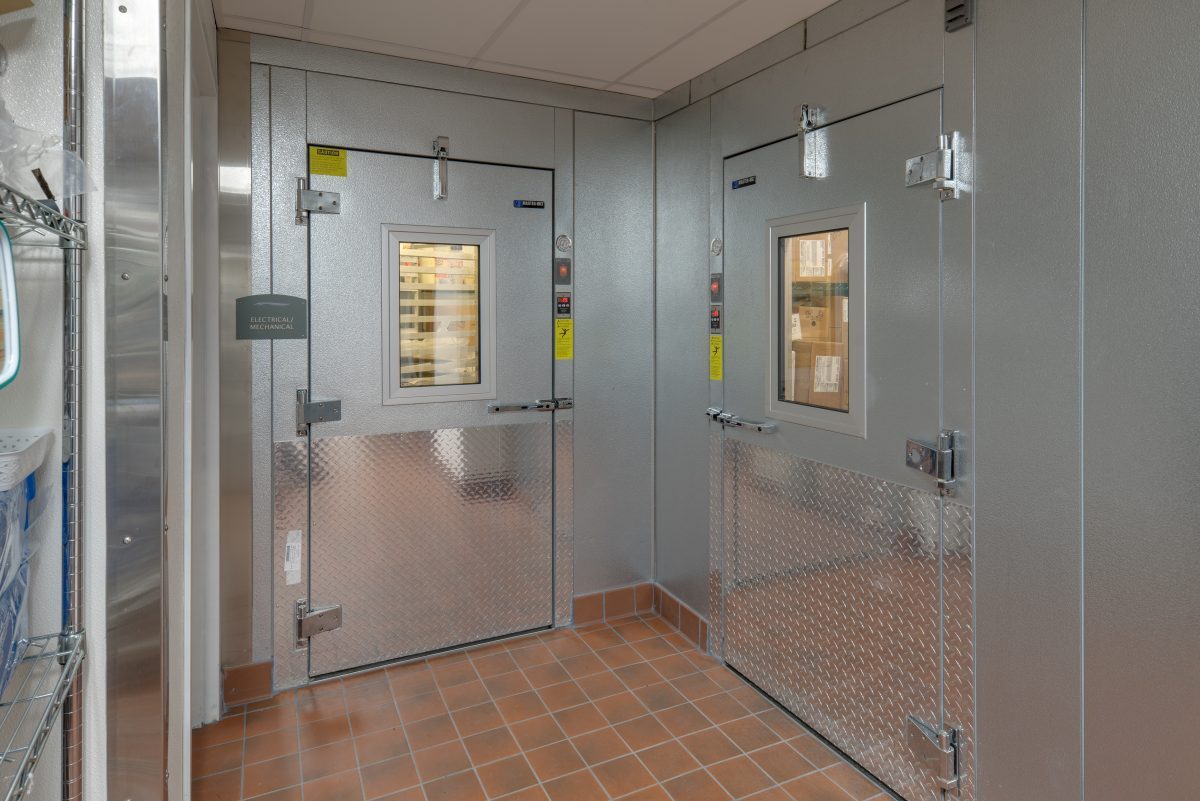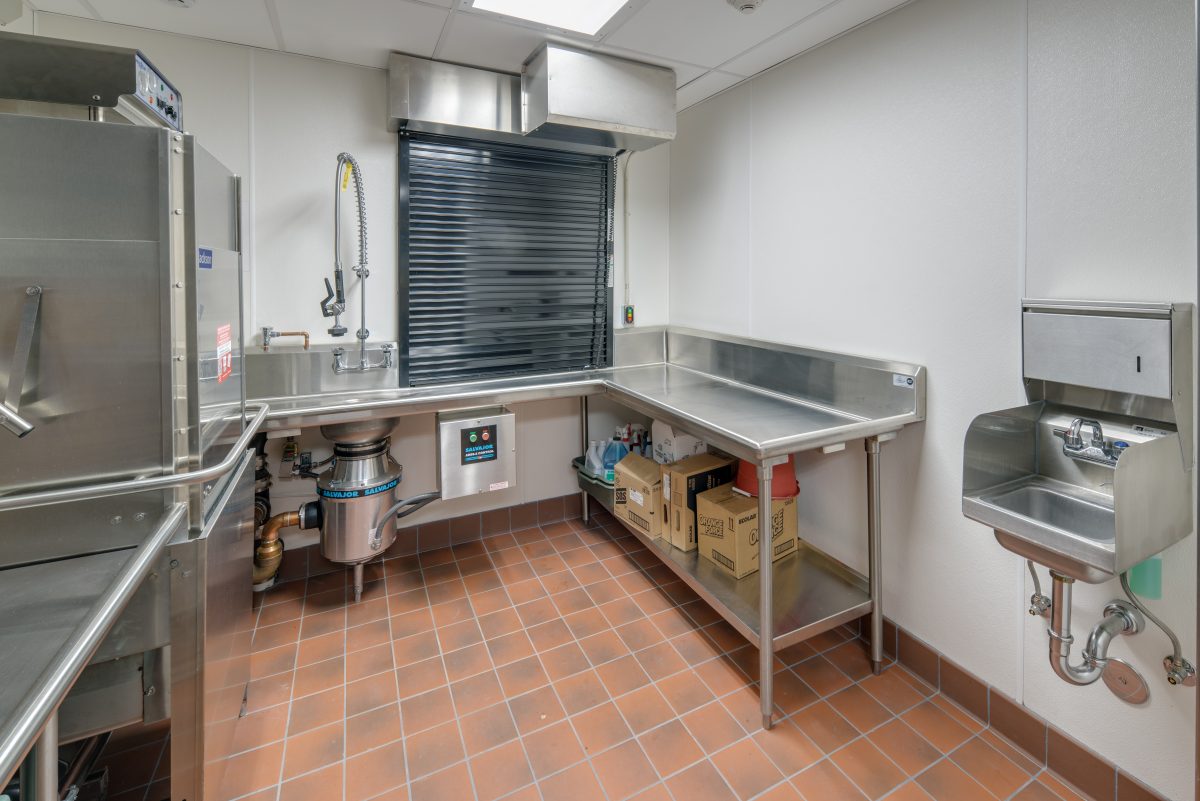 Client
Littlejohn Elementary School
Project
Landmark was selected to deliver the modernization of the Littlejohn Elementary campus via the lease-leaseback delivery method. Beginning at conceptual stages, Landmark provided collaborative Preconstruction Services including cost estimates, constructability, site investigation, phasing and schedule development, and TBR development. When the plumbing scope came in higher than anticipated, Landmark worked with PBK and the subcontract community to save the District several hundred thousand dollars. Work at this campus, currently occupied by the California Montessori Project, included renovation of every part of the campus. In several phases, Landmark has modernized each classroom building, including the replacement of window systems and interior teaching walls. The multipurpose building has undergone a significant transformation including a complete replacement of the existing kitchen facilities. The Administration space was expanded to provide improved functionality, and a long-awaited parking lot has been added to the campus.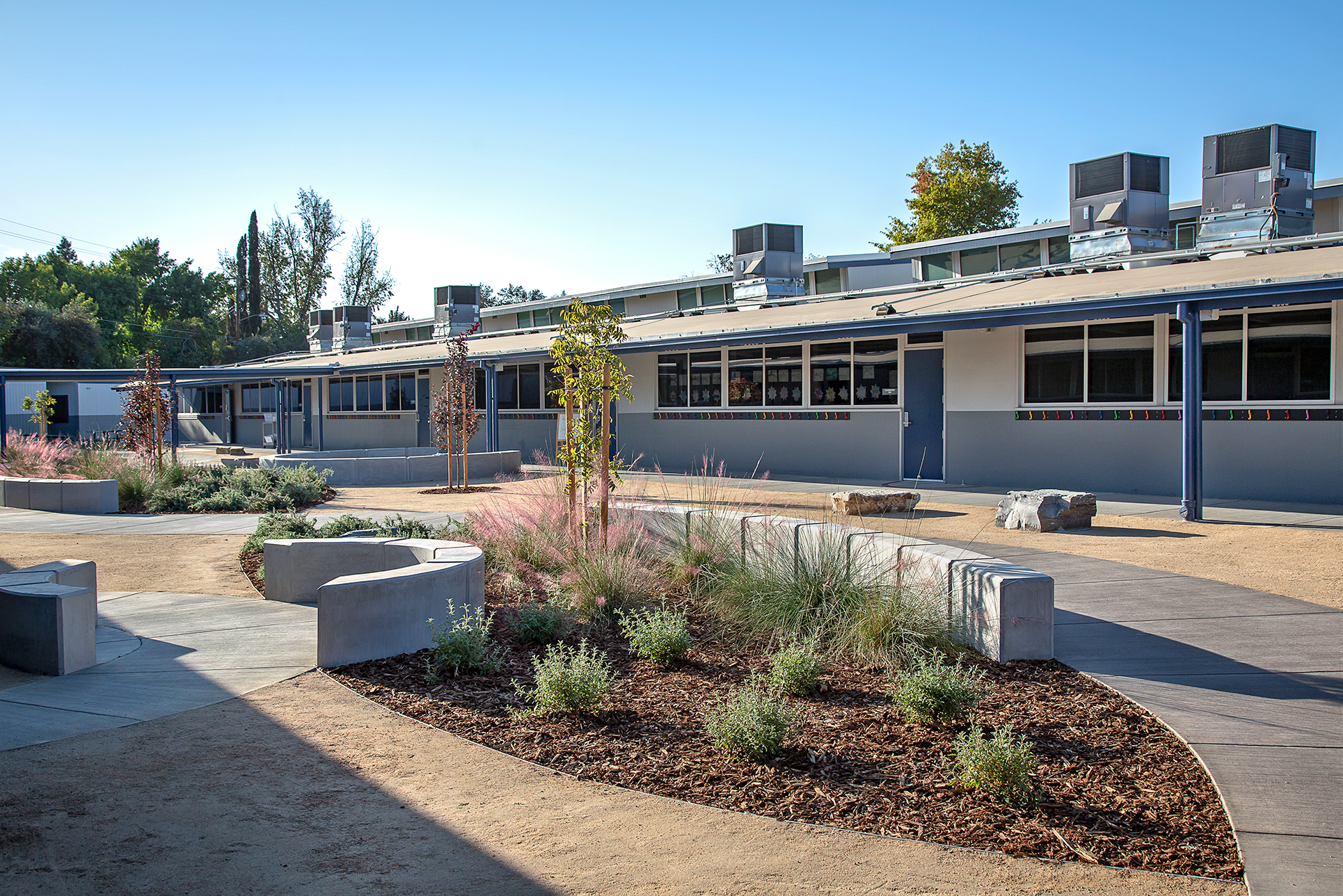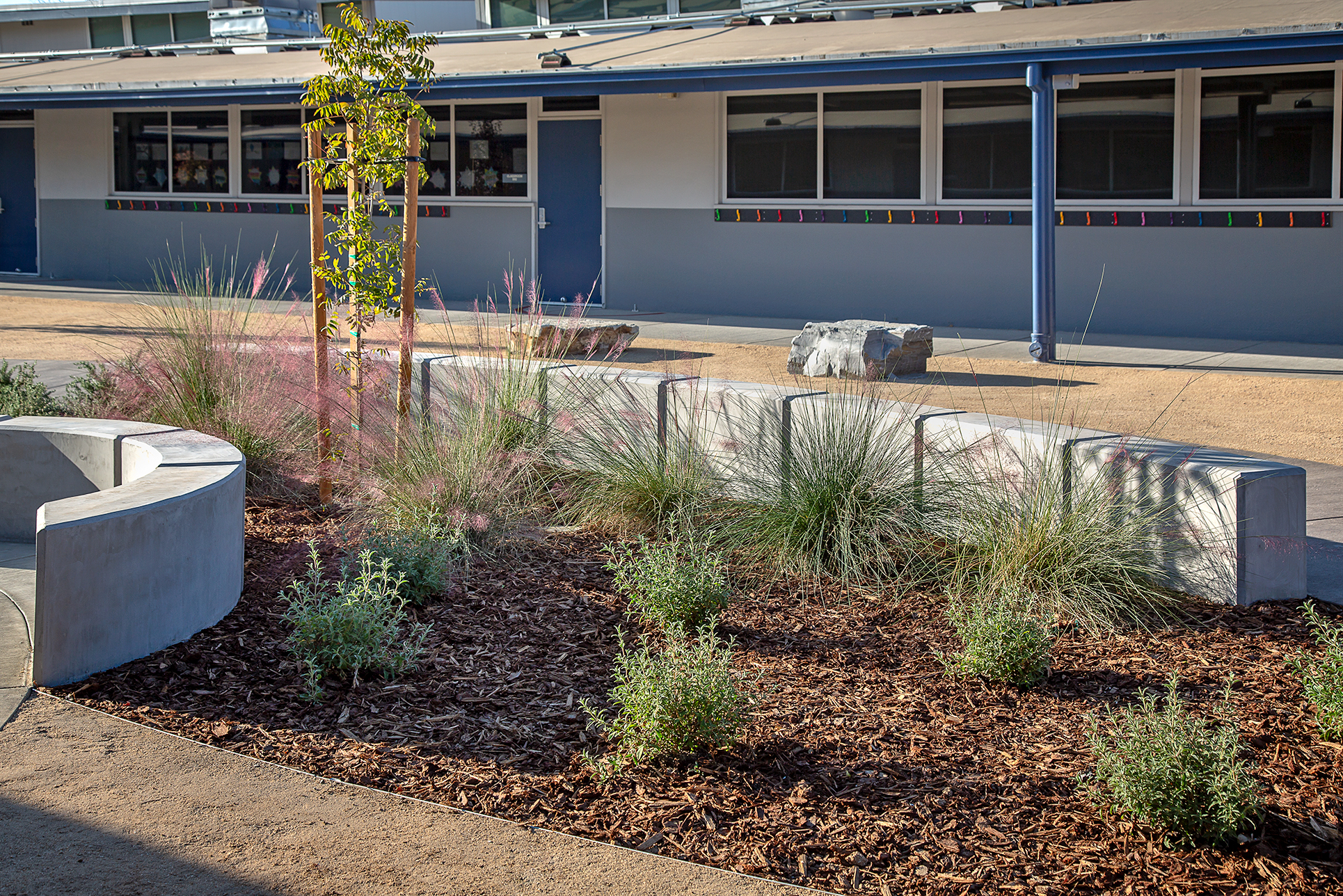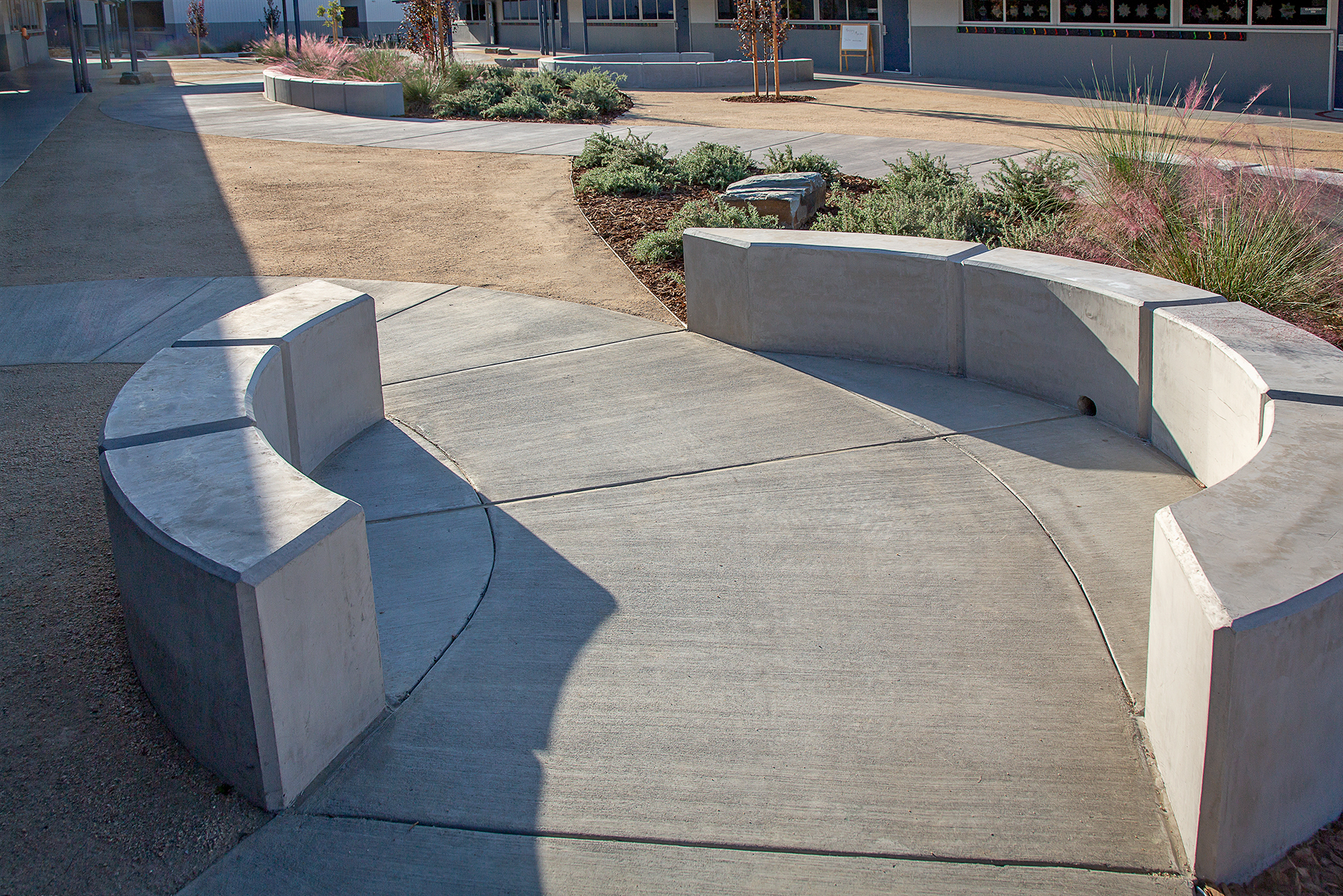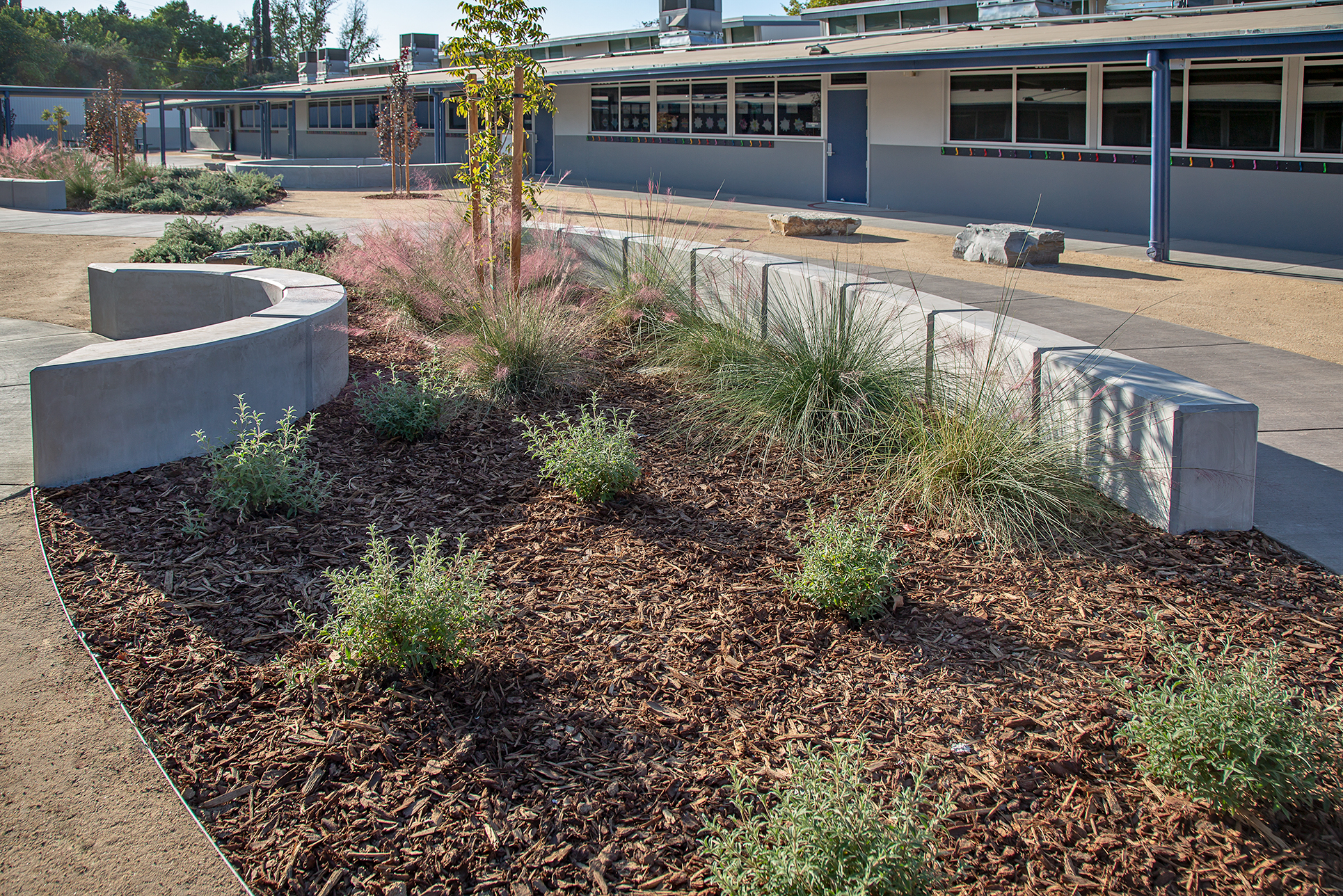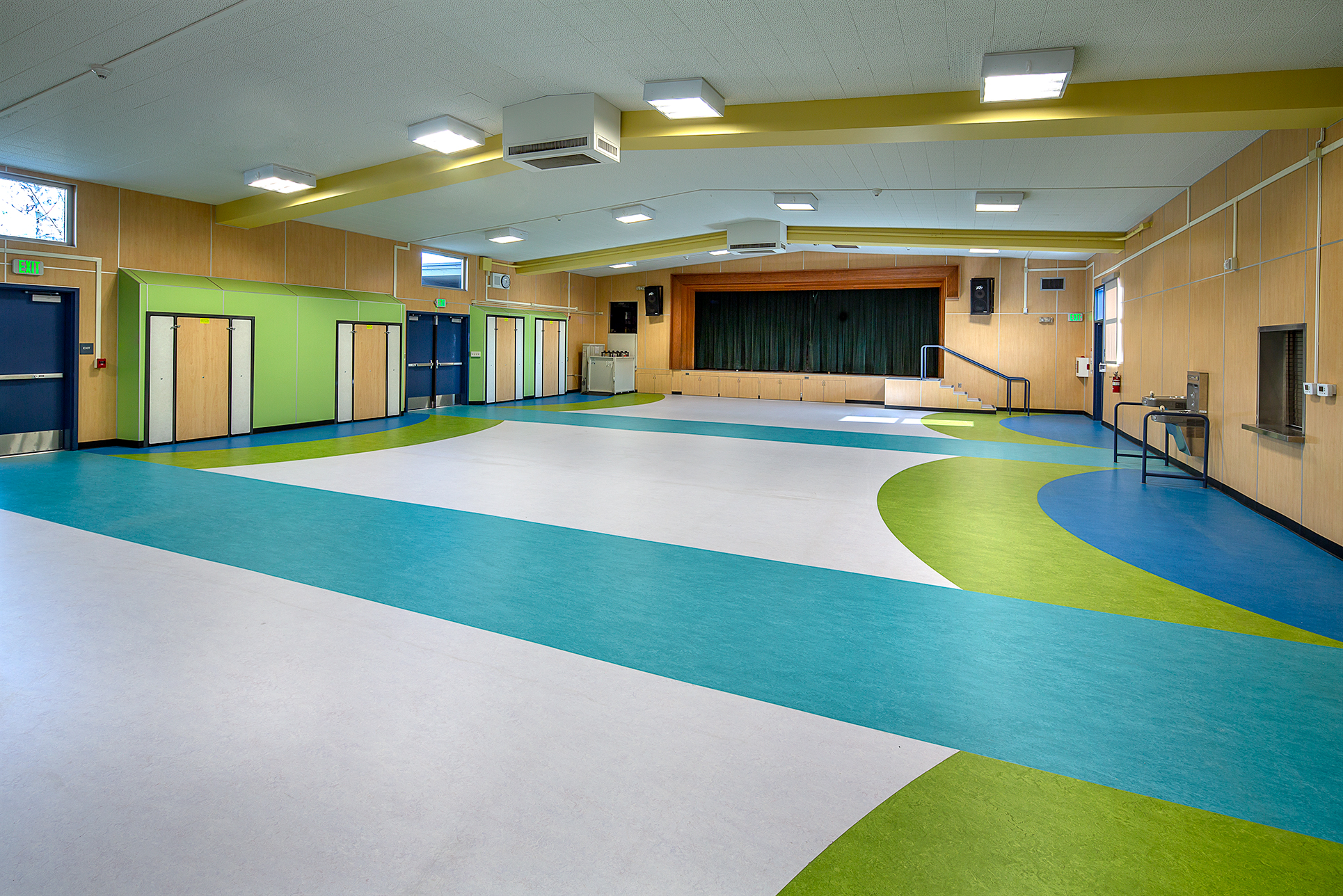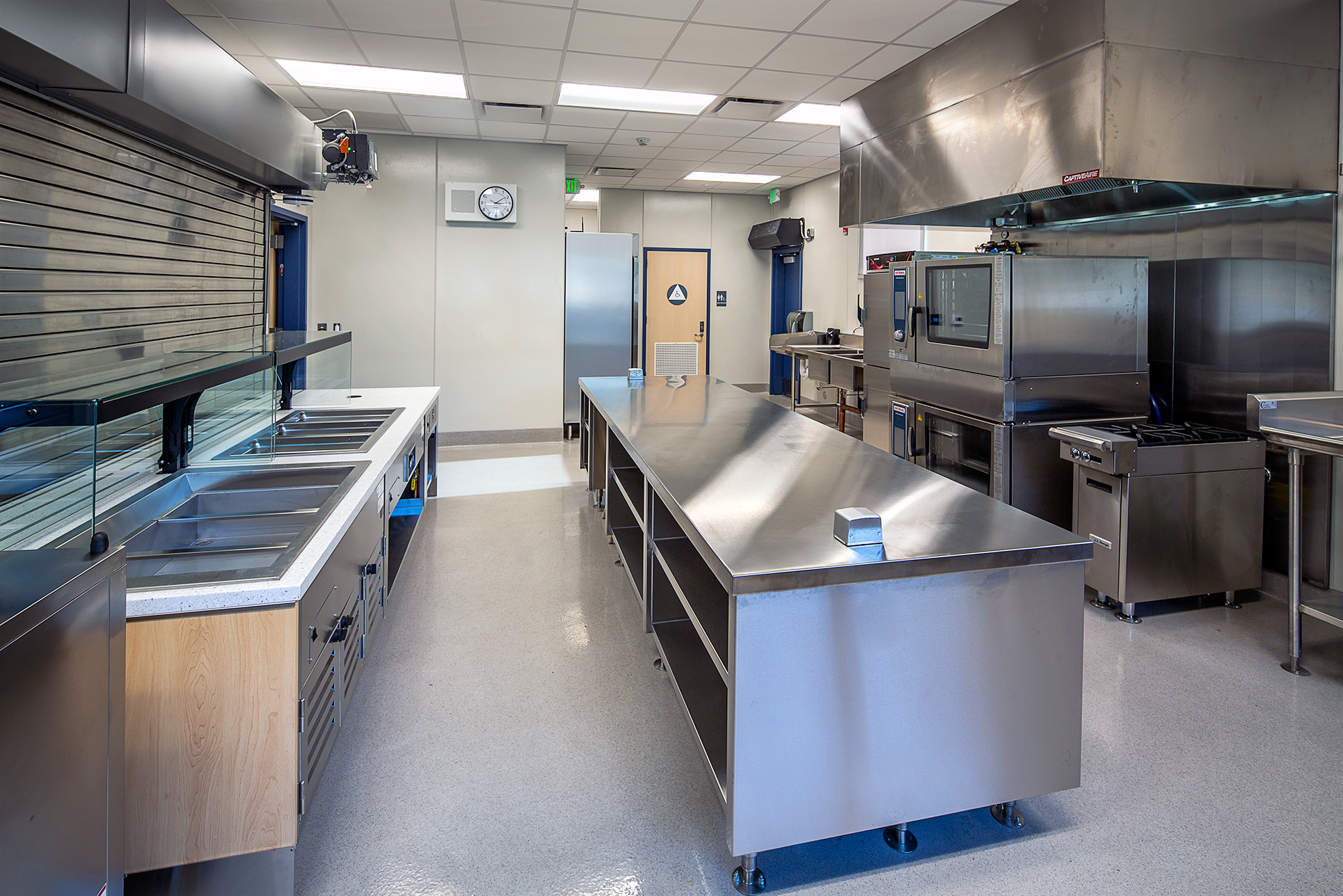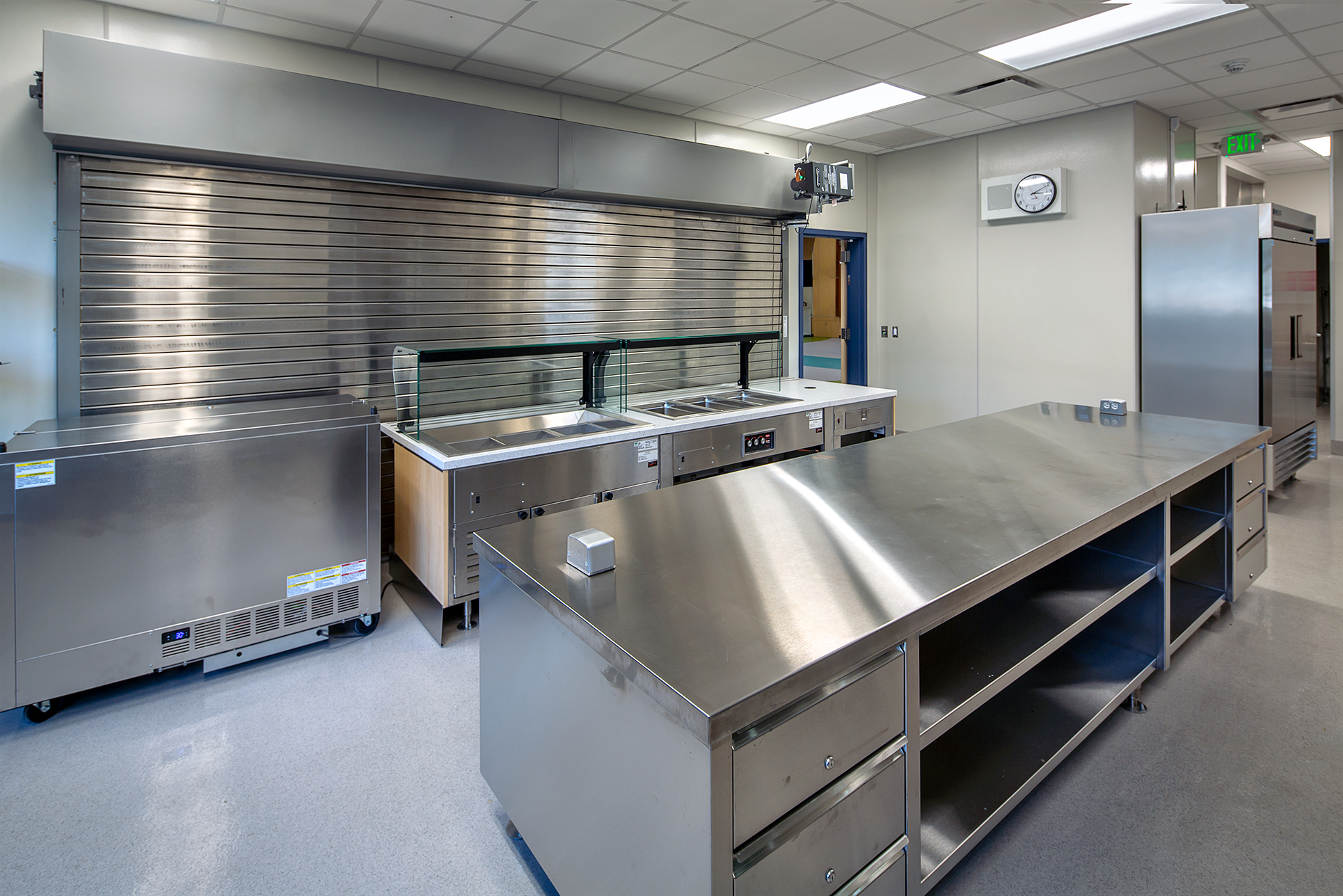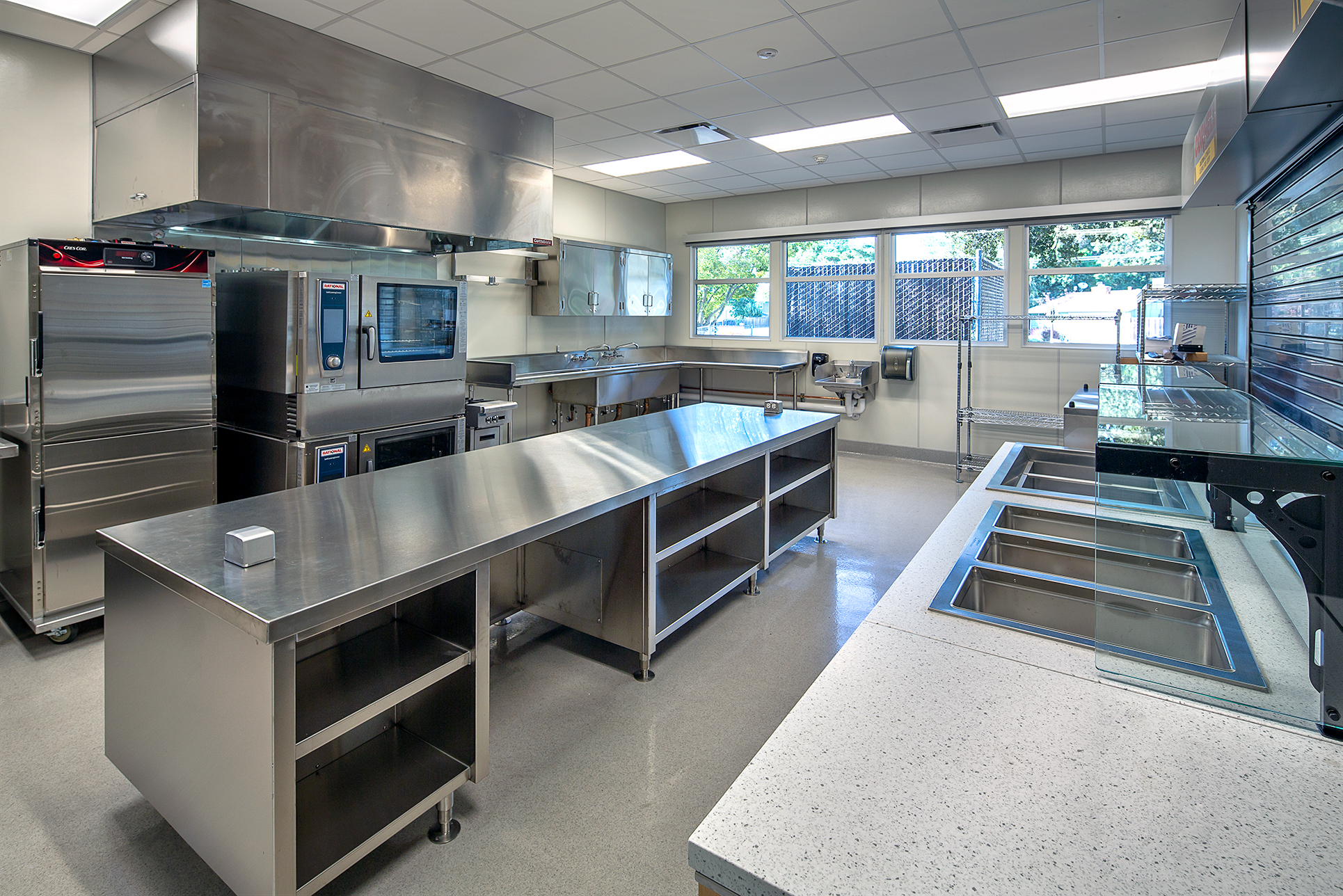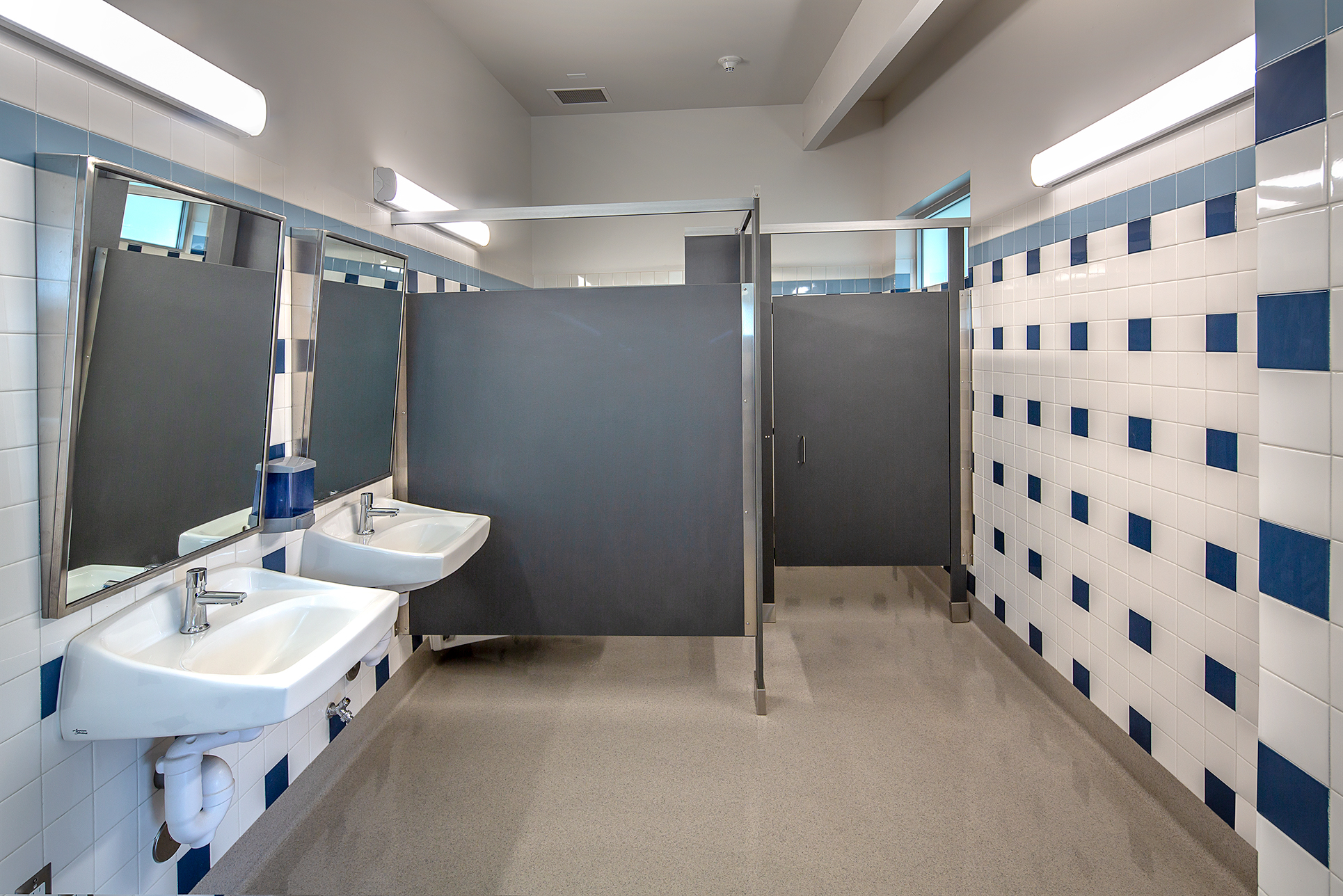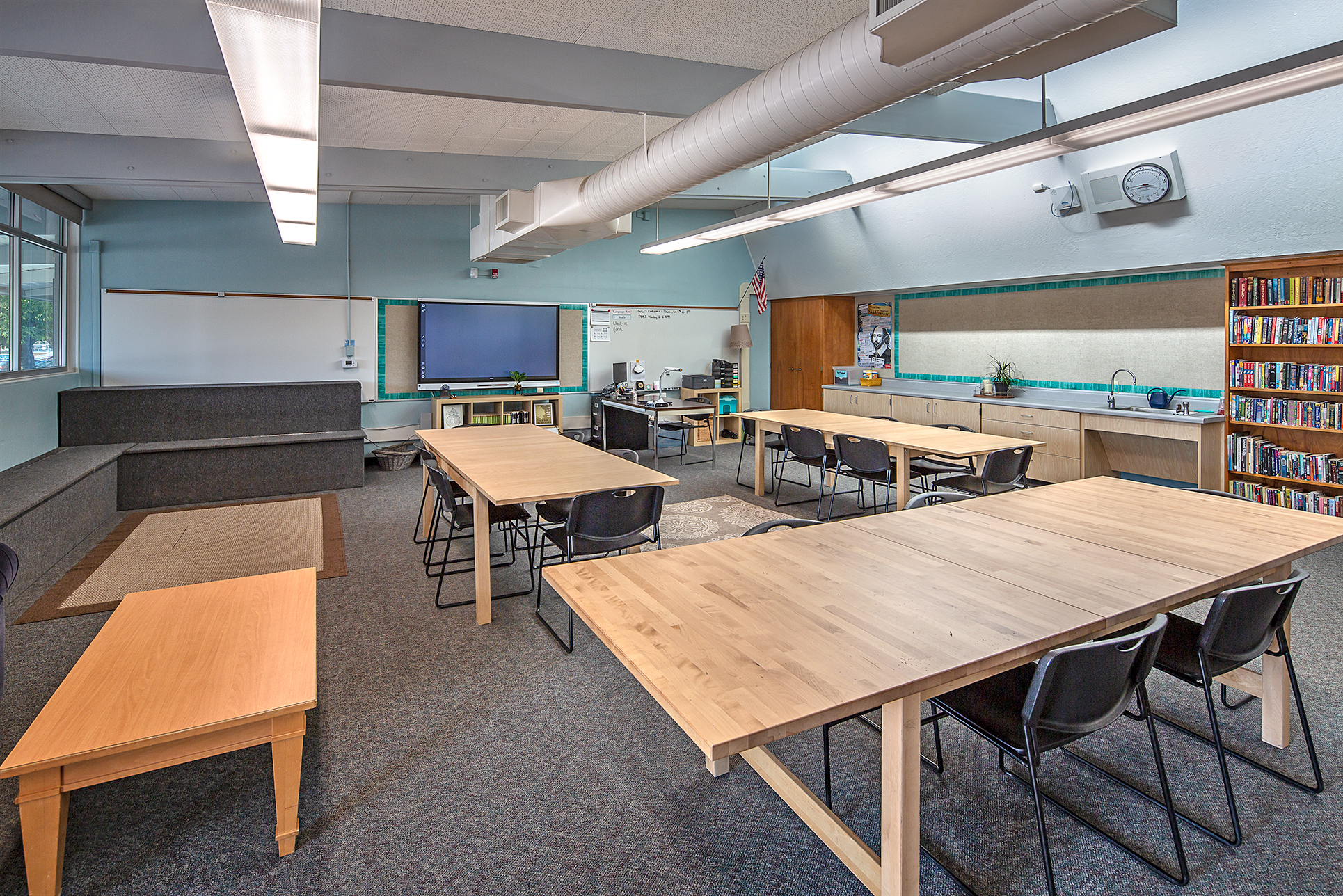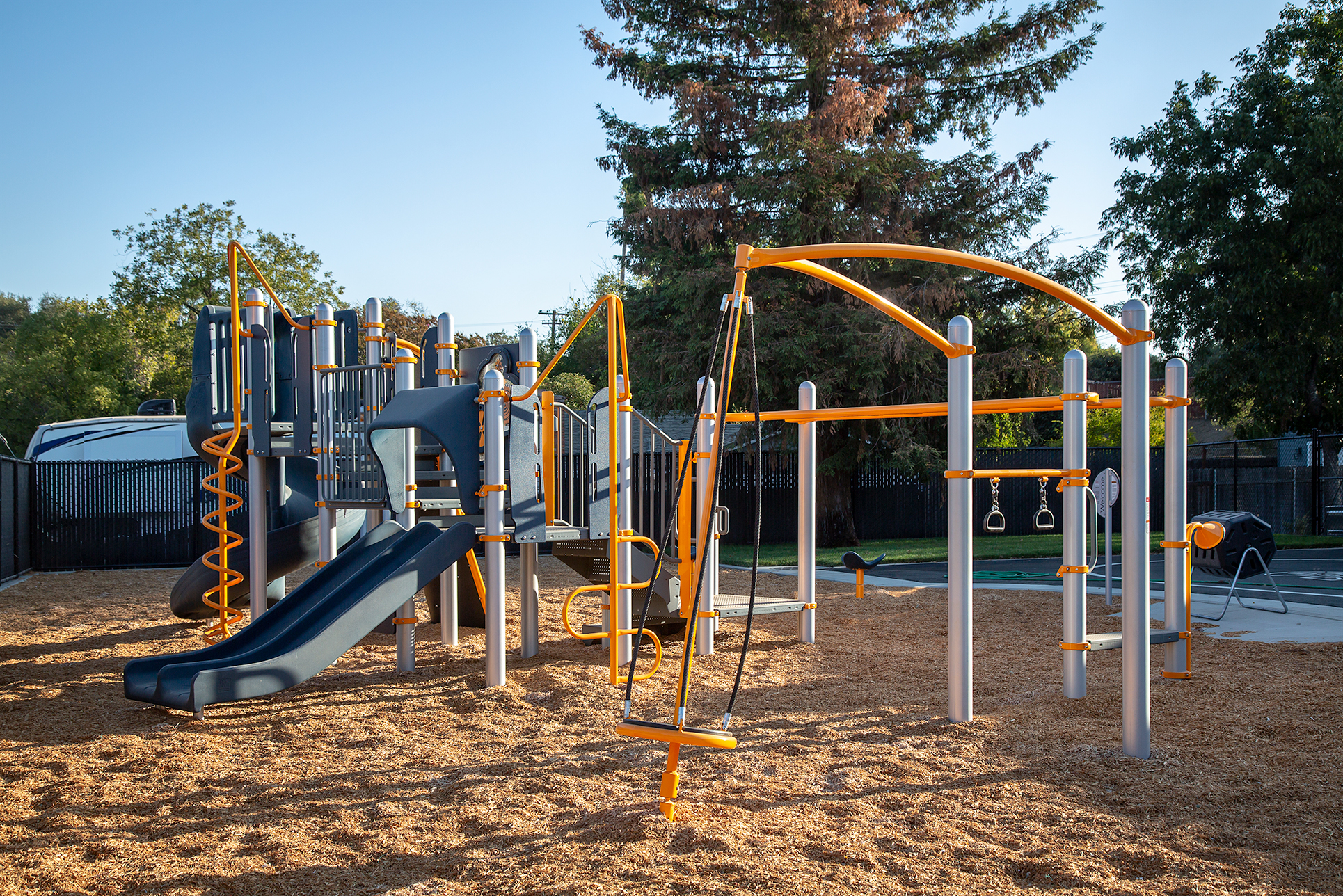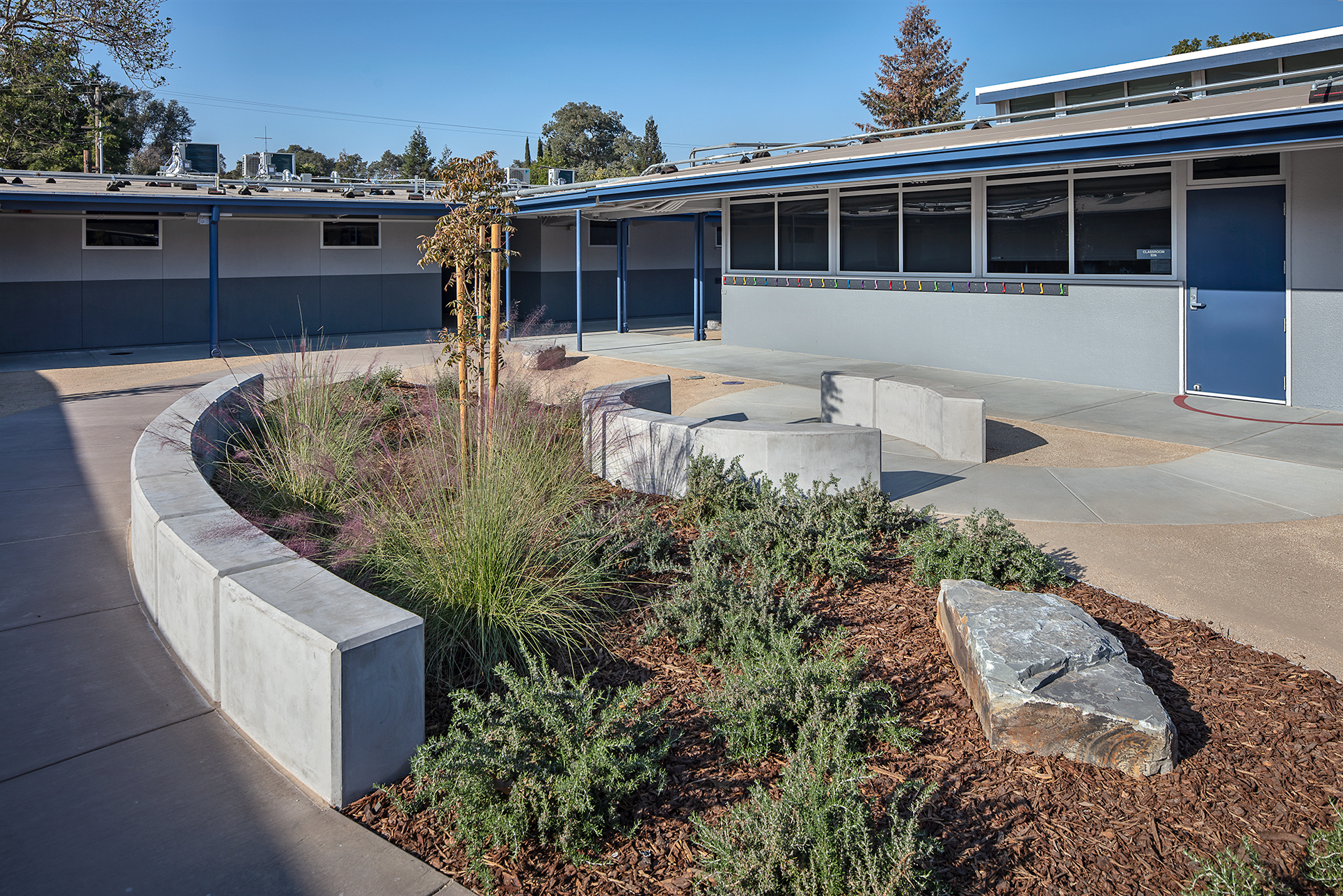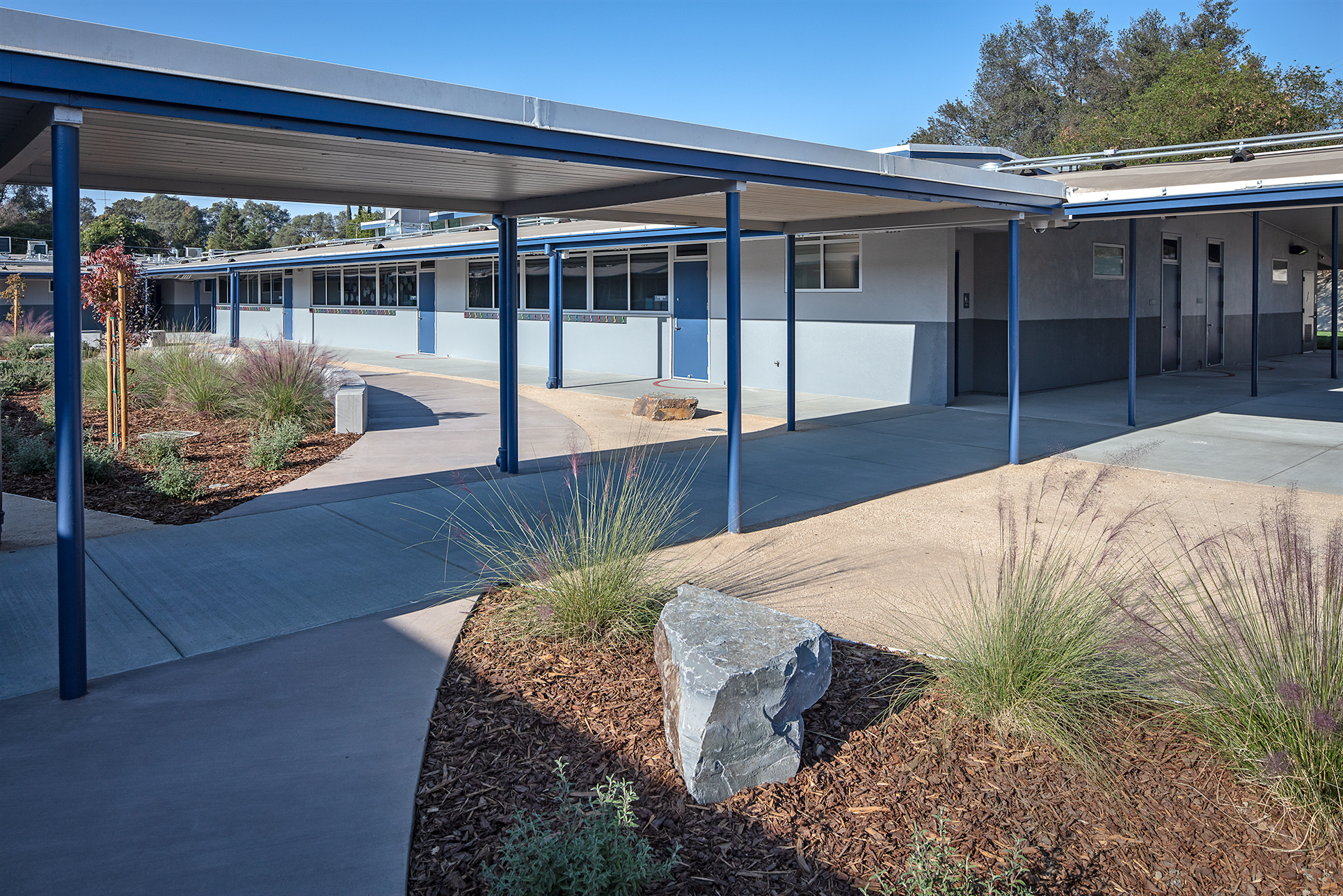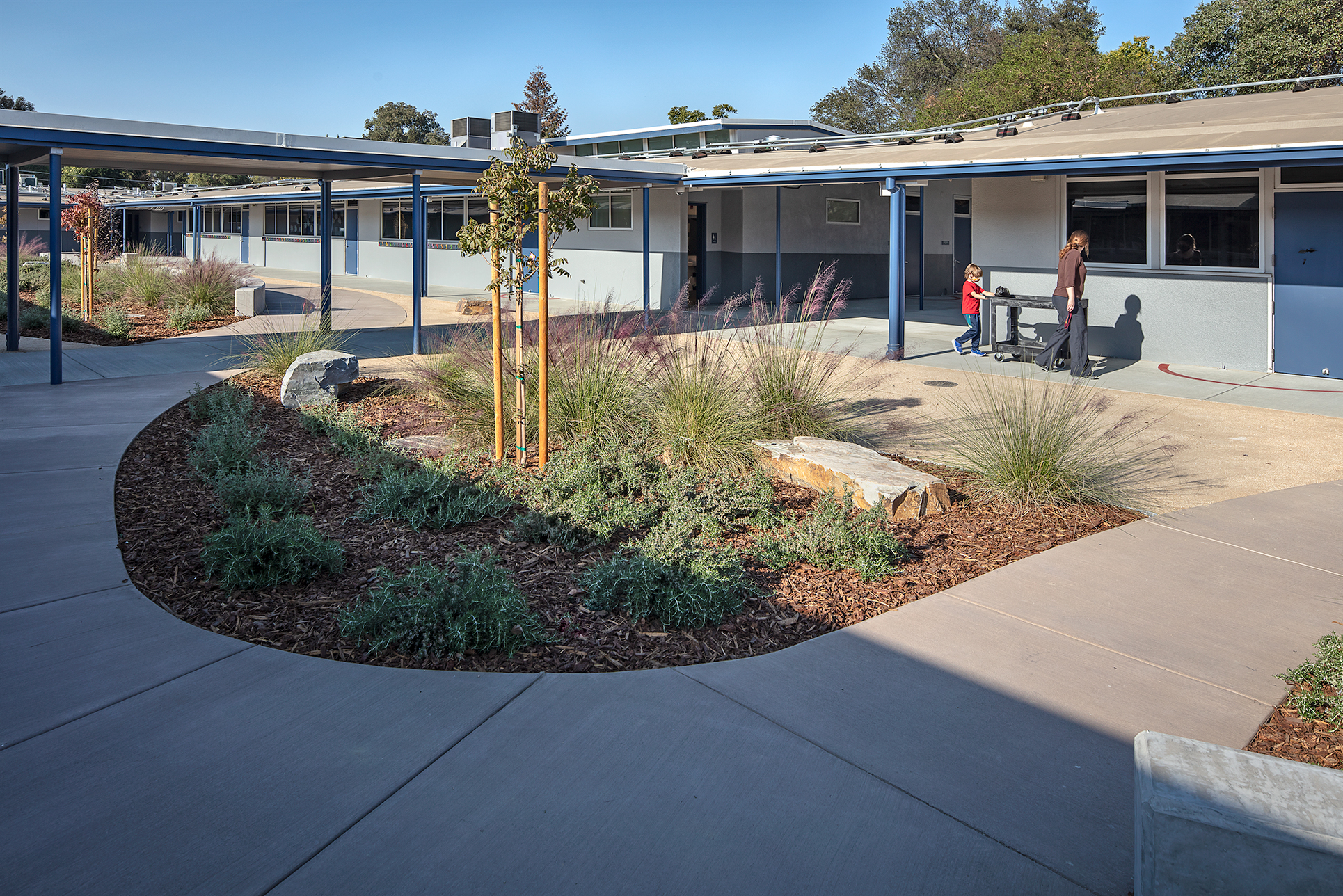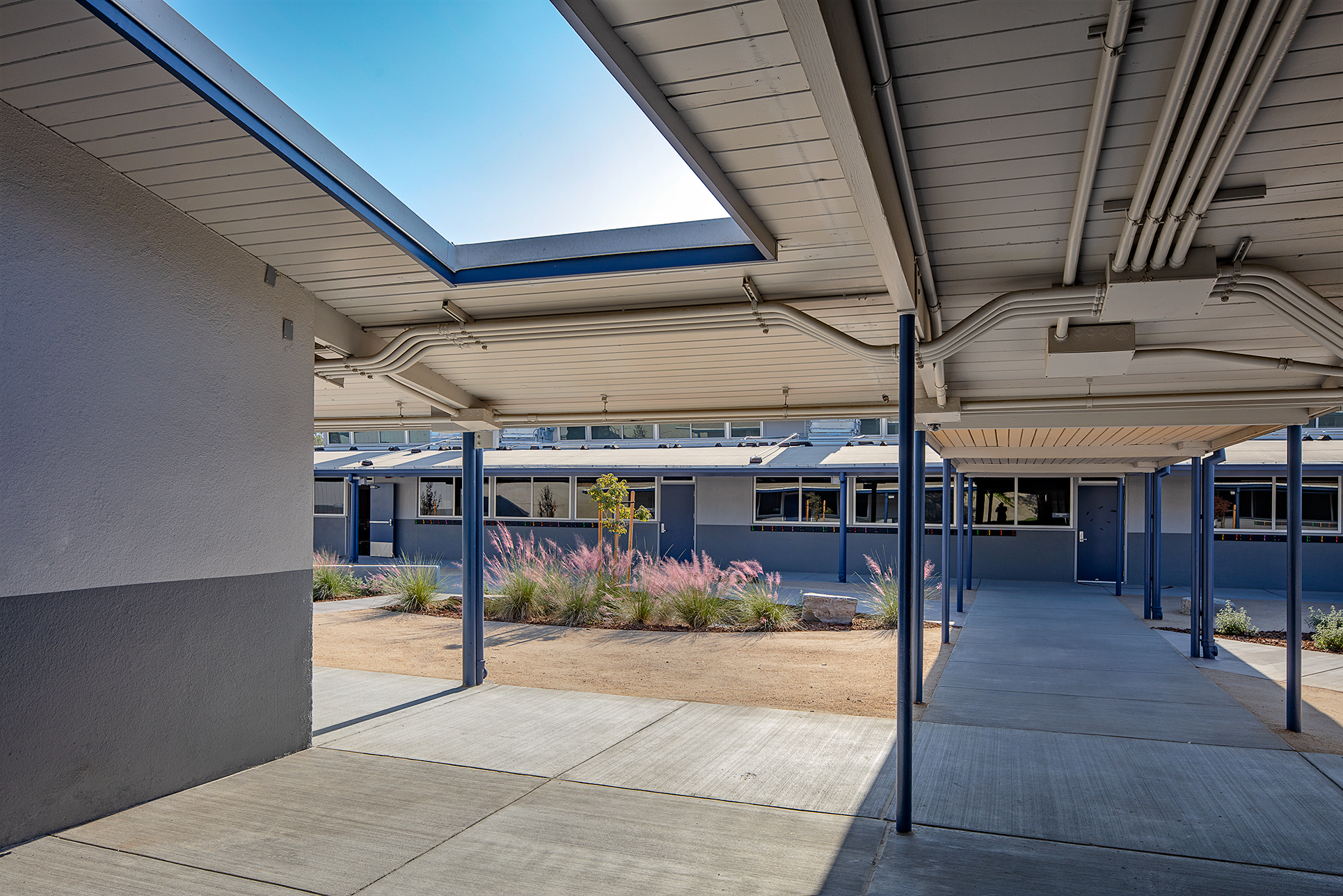 Client
Glen Edwards Middle School
Project
Our $32M Lease-Leaseback project at Glen Edwards Middle School has completely transformed the campus. We have replaced most of Glen Edward's buildings with striking new facilities. The new classroom building is a dramatic two-story steel and concrete structure. Glen Edwards was a multi-phase project with both modernization and new construction components on an existing campus. At Glen Edwards, demolition of existing facilities made way for the new Gymnasium building and an expanded administration building. Phase 2 included the renovation of the site hardscape to include courtyards, outdoor learning spaces, and upgraded site infrastructure. The new classroom building is built to 21st-Centry classroom standards, and includes a library, nine classrooms, four science labs, a media center, art and broadcast rooms, along with additional staff and student restrooms. The large new gymnasium includes full locker rooms, band rooms, and large bleachers.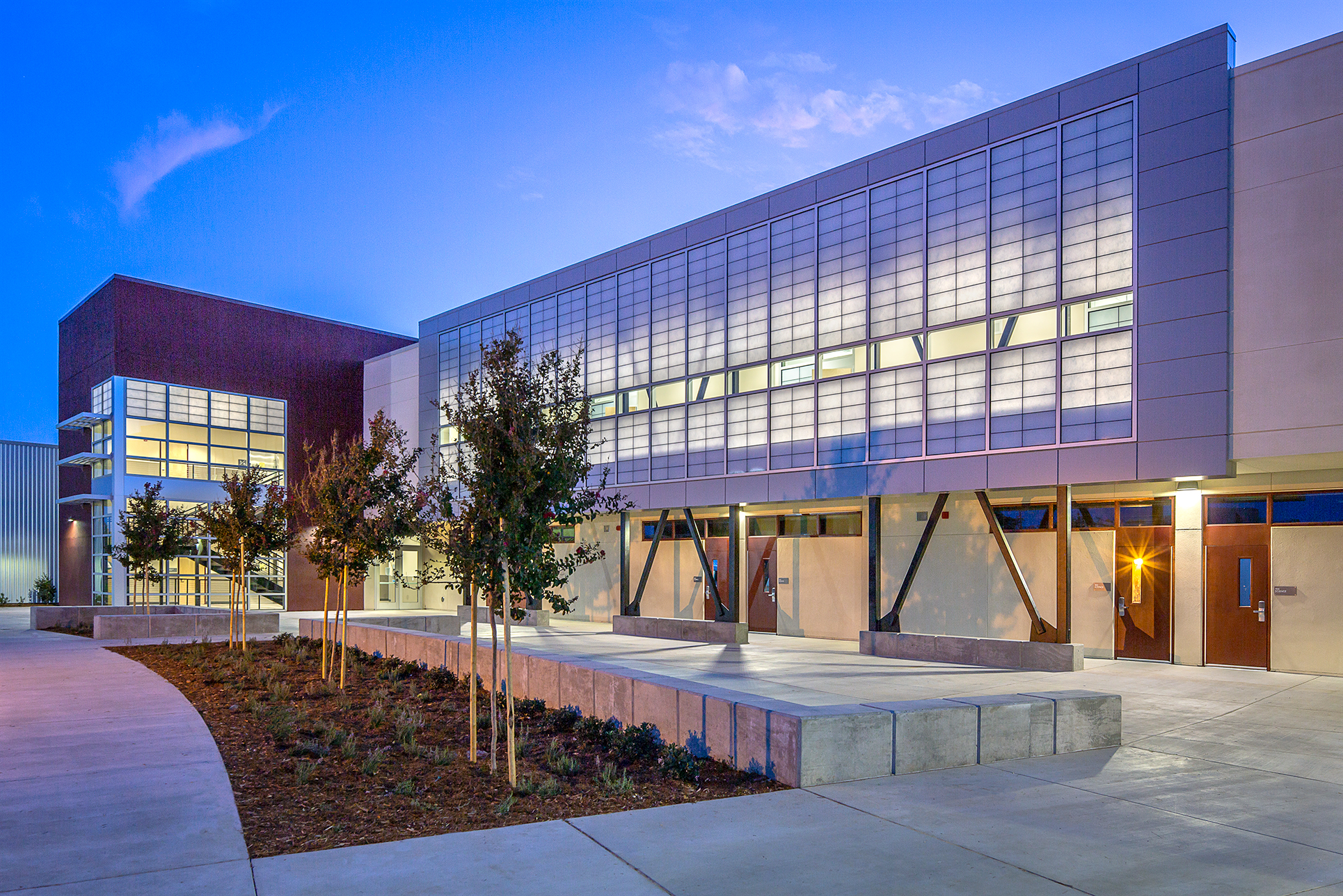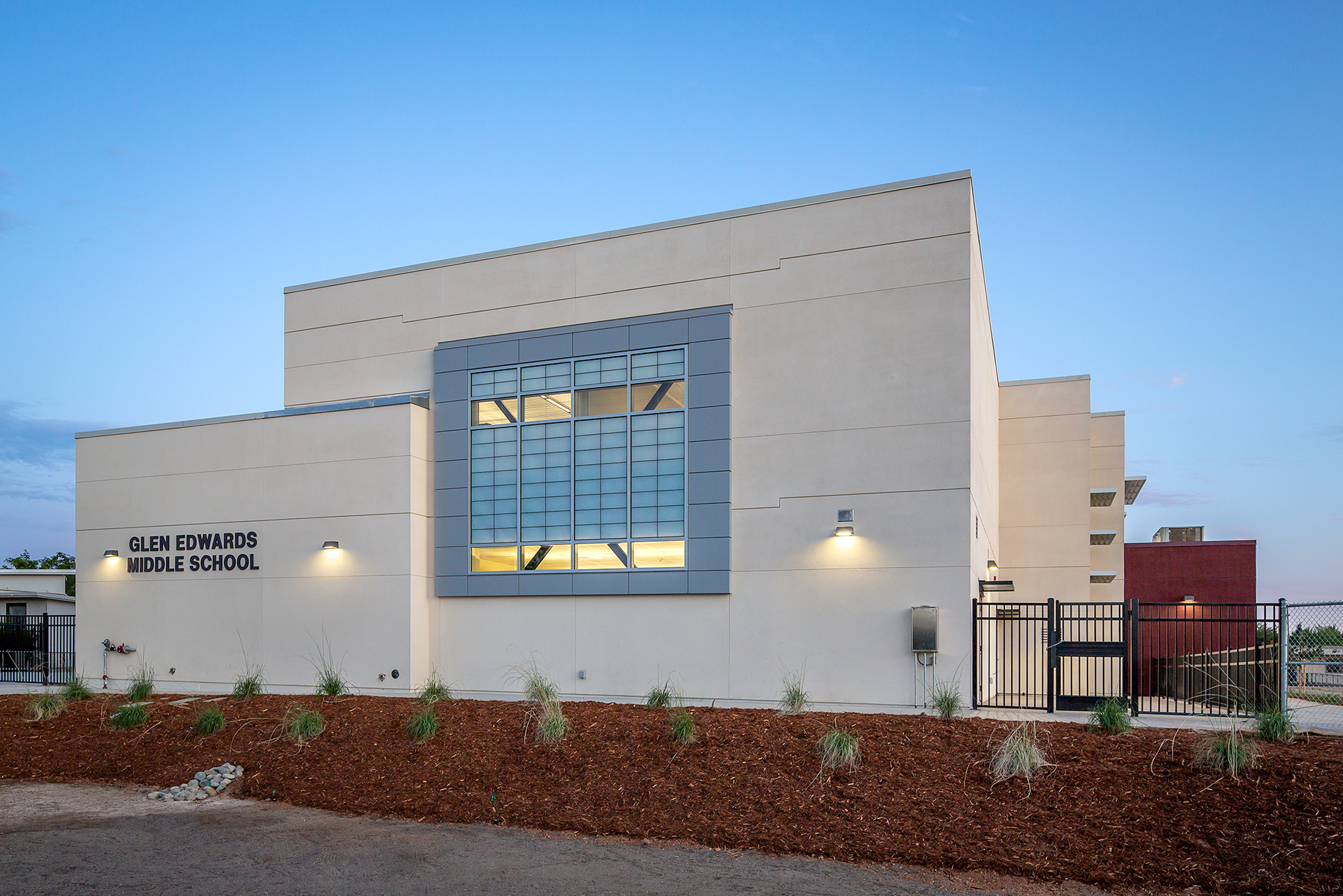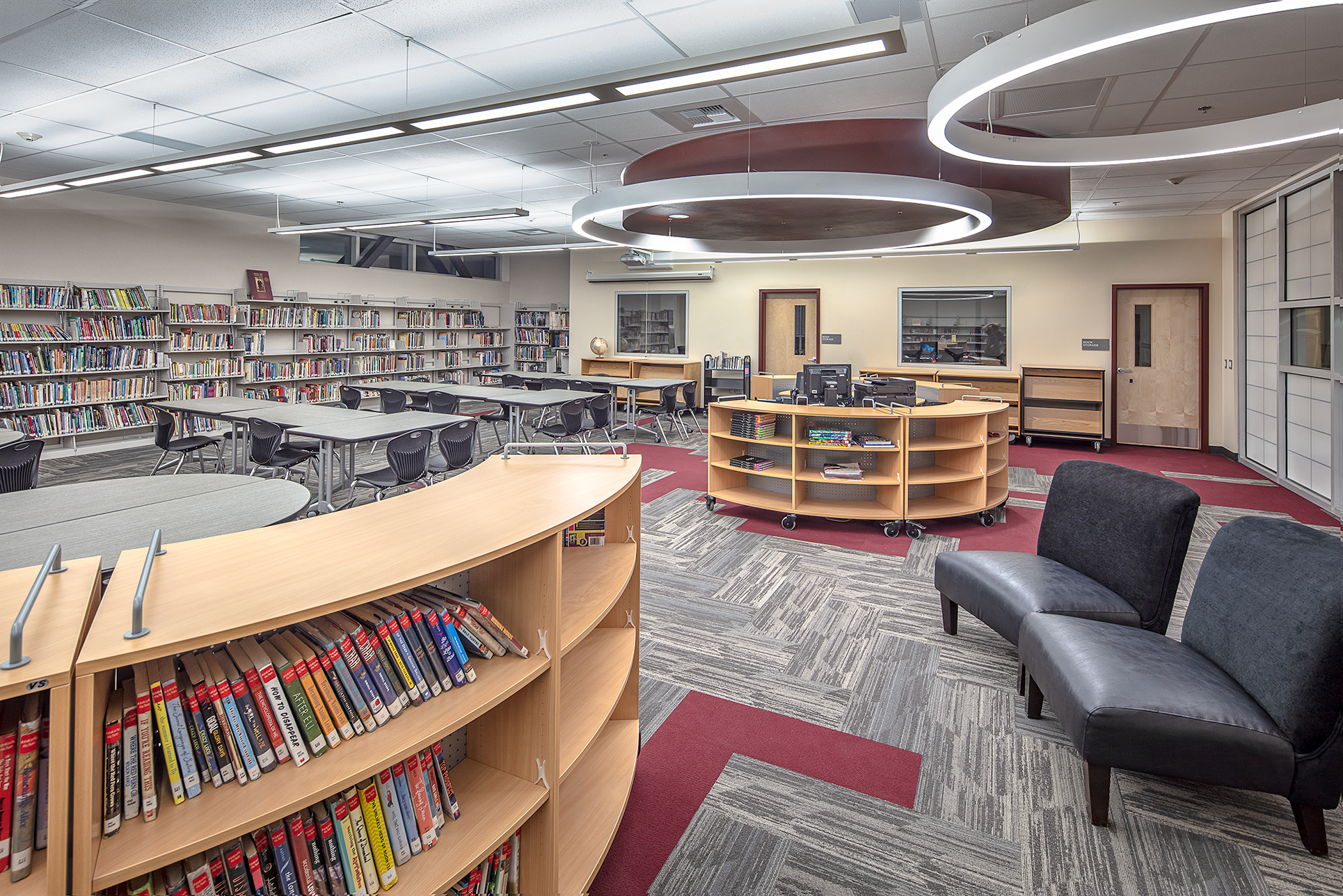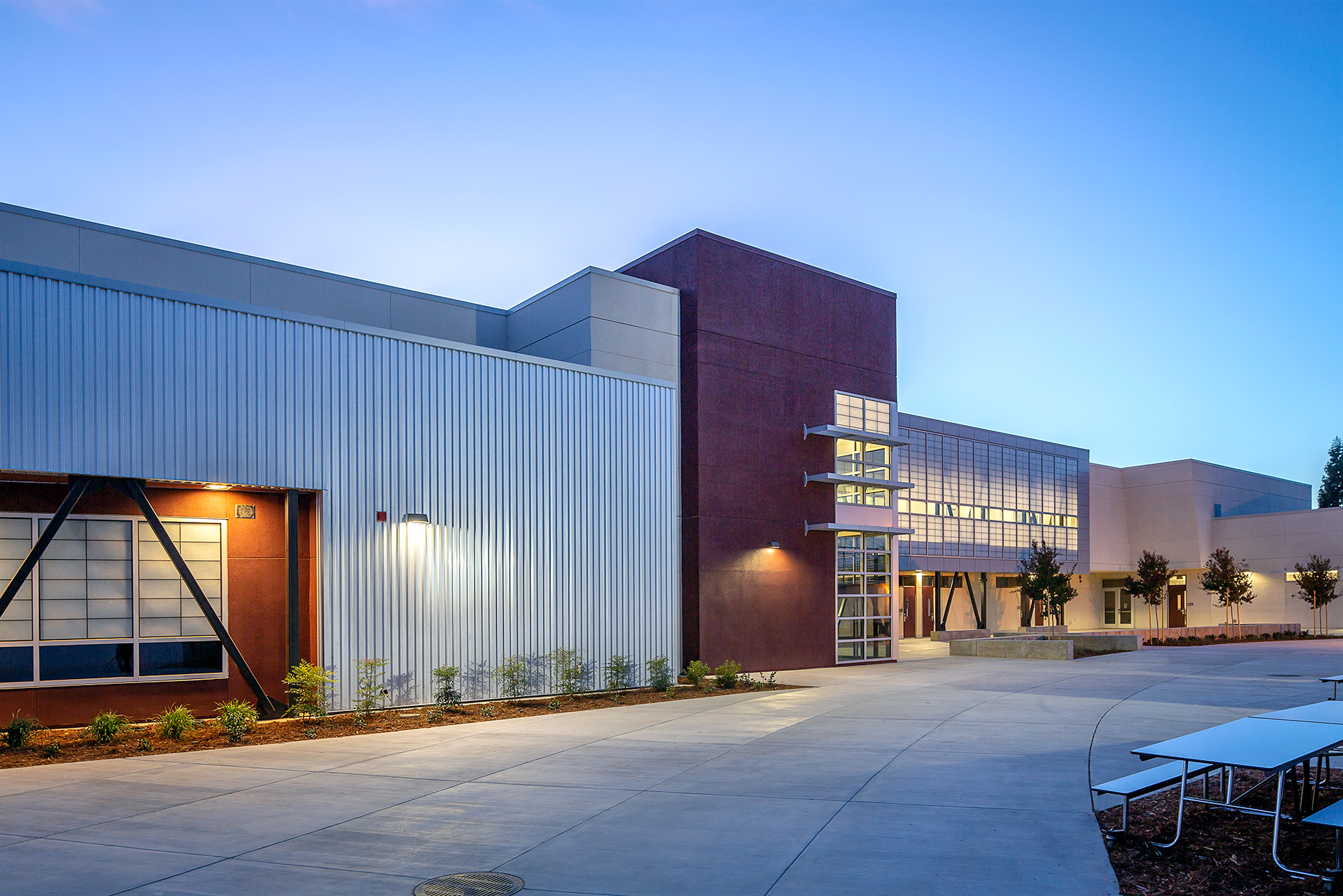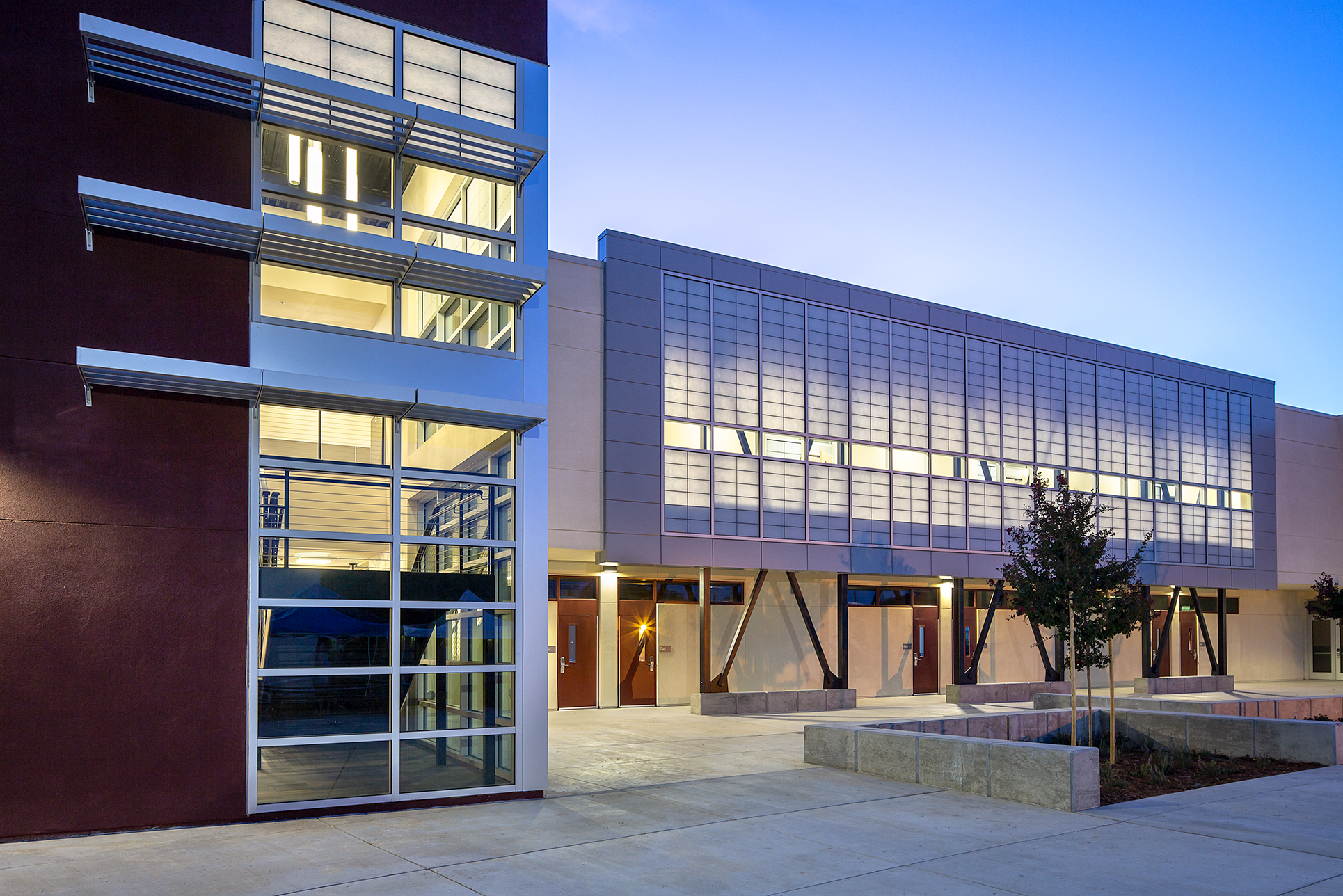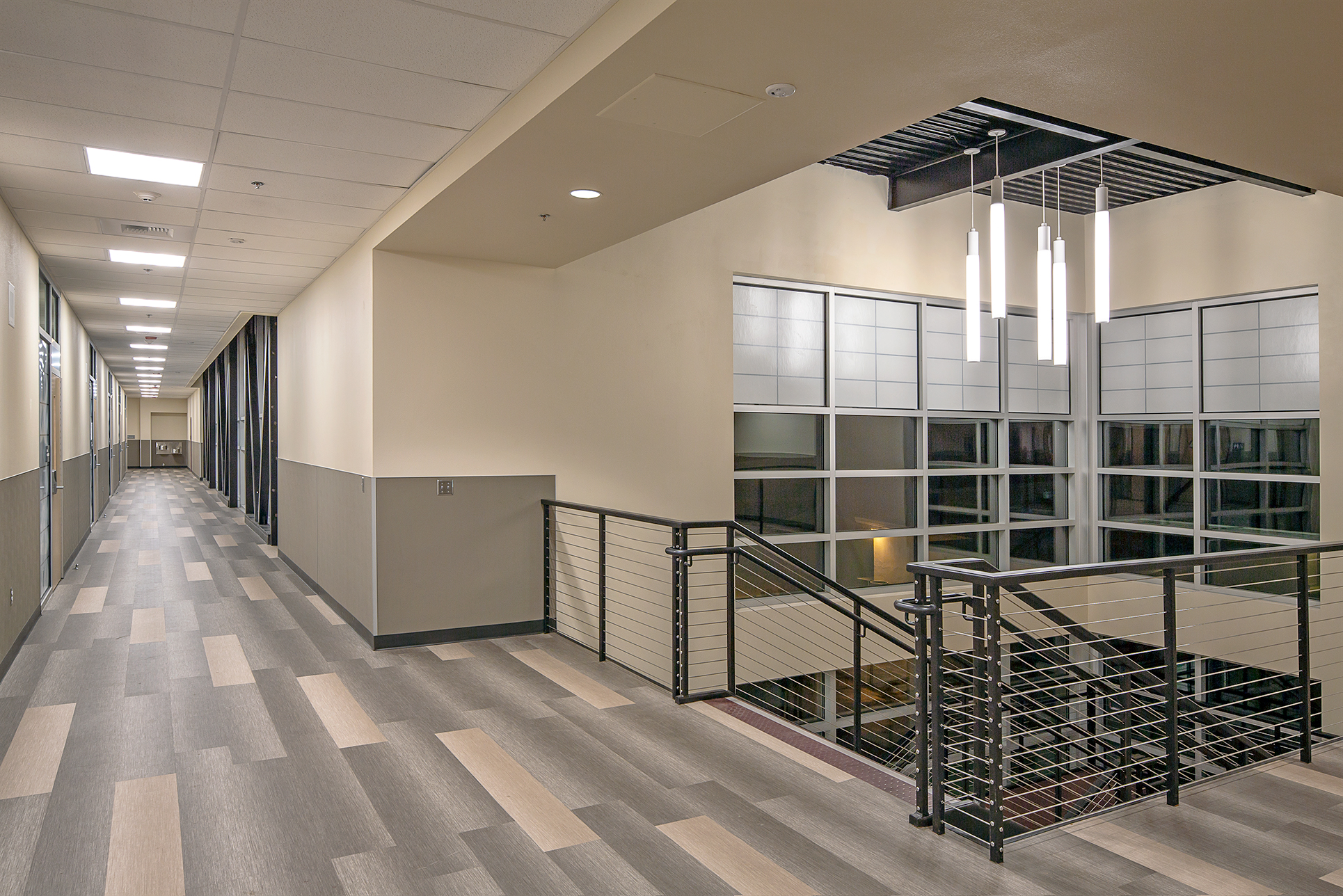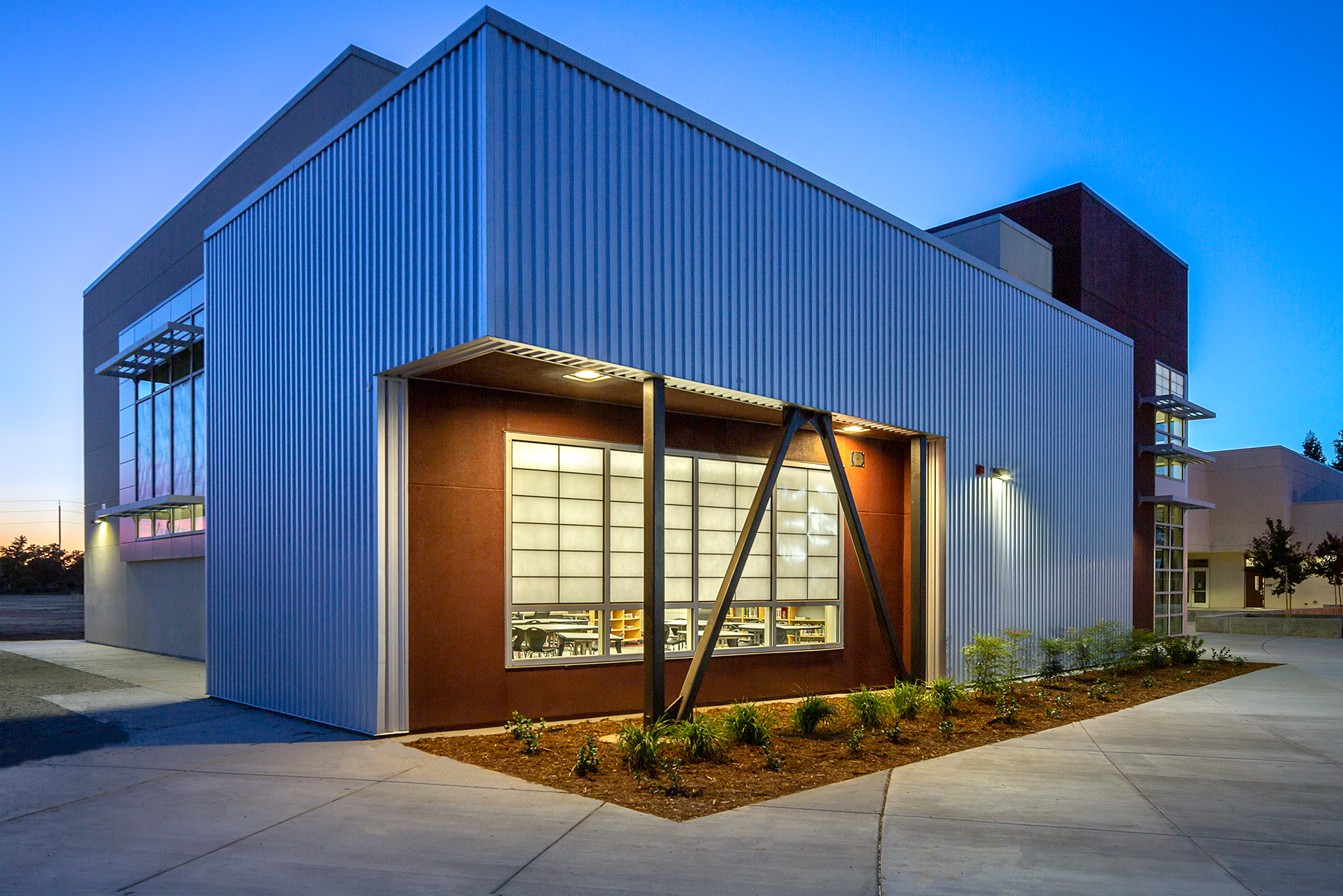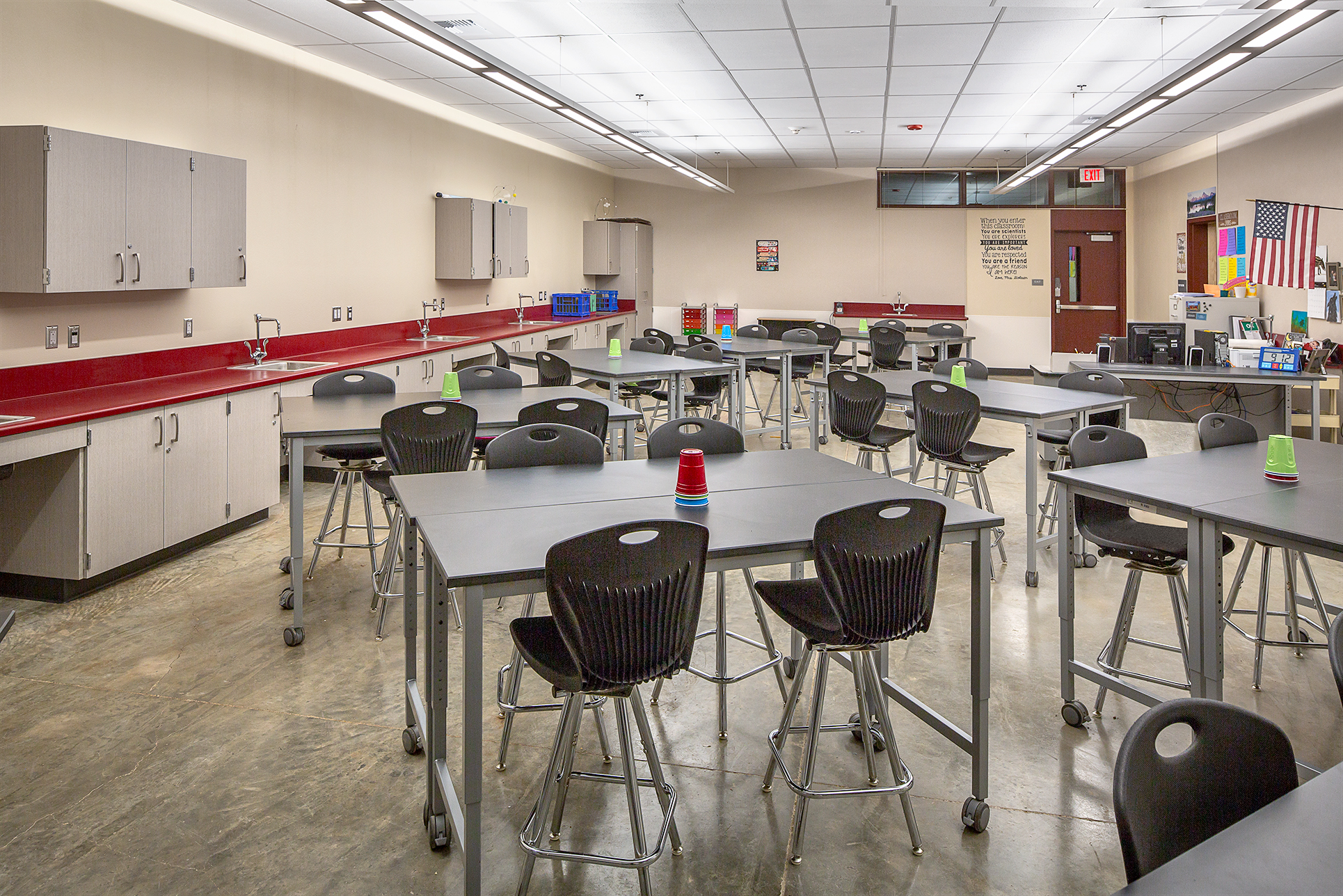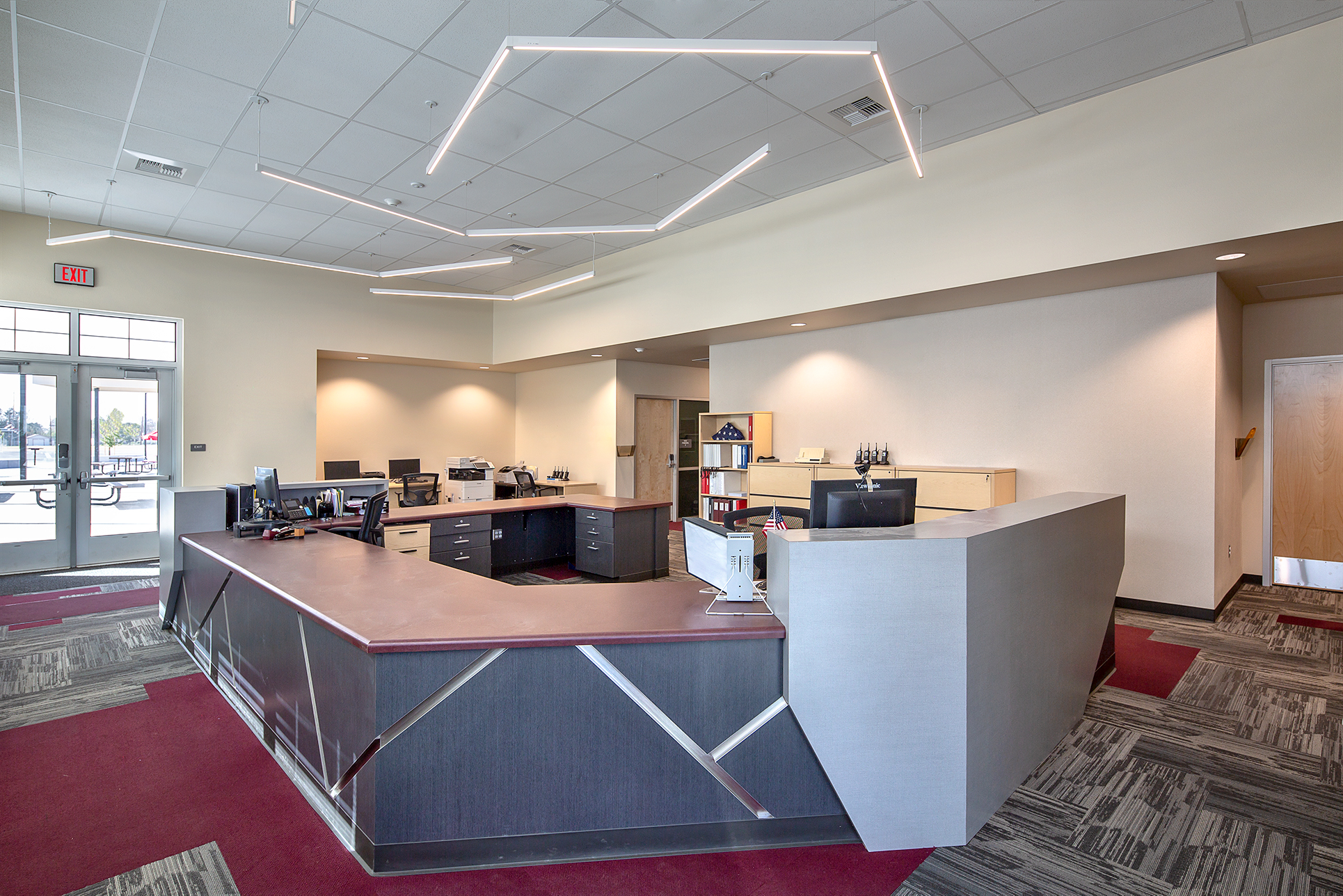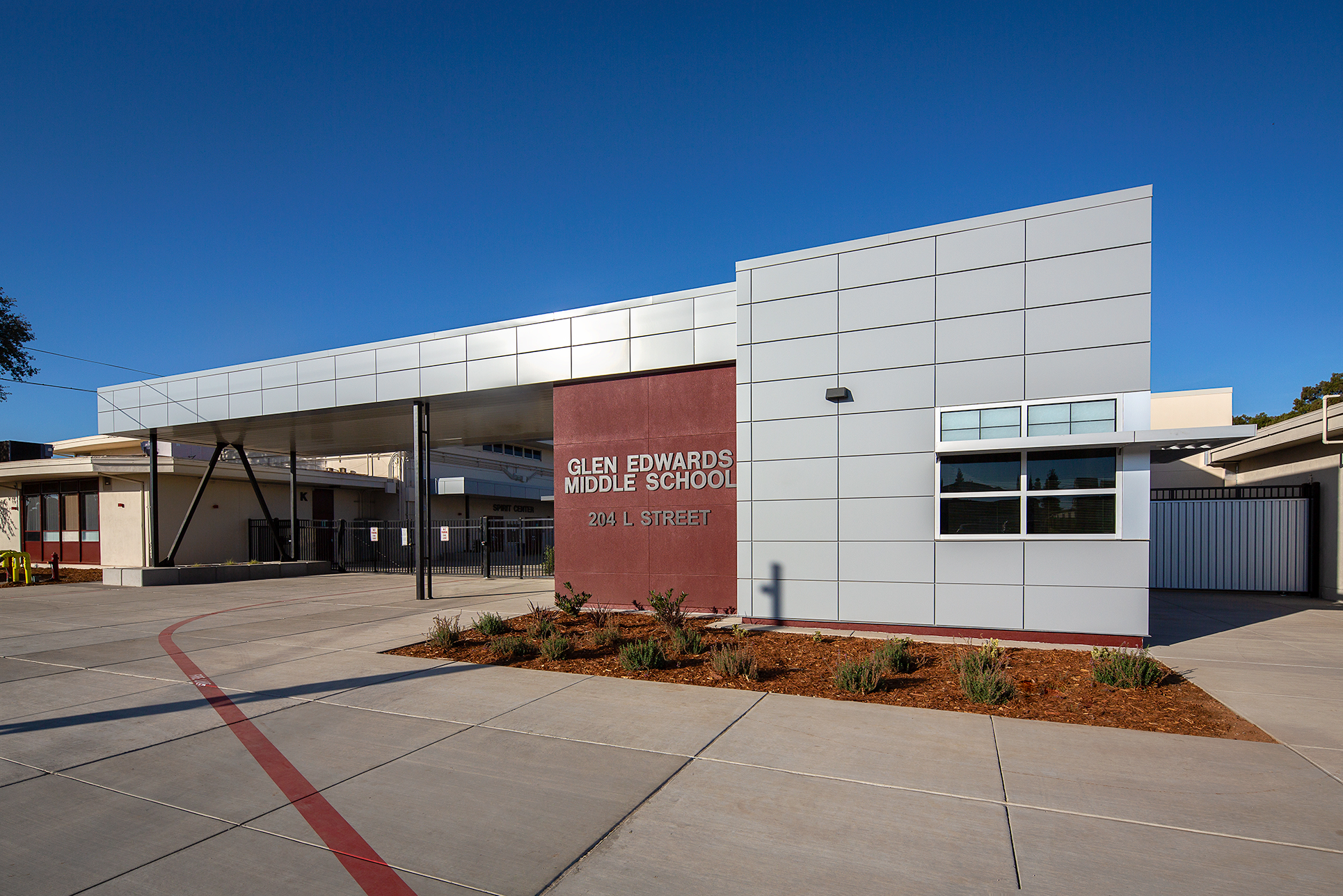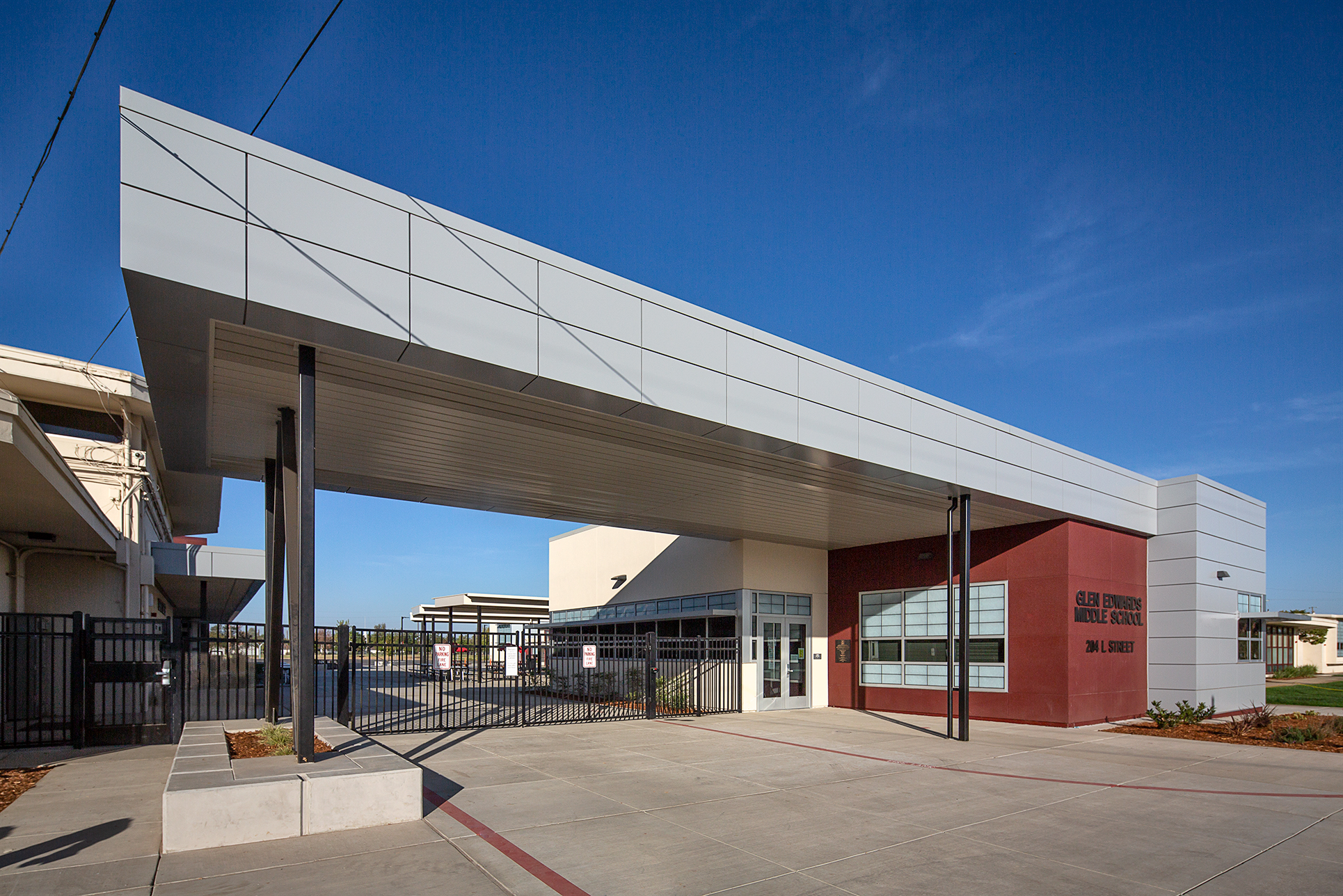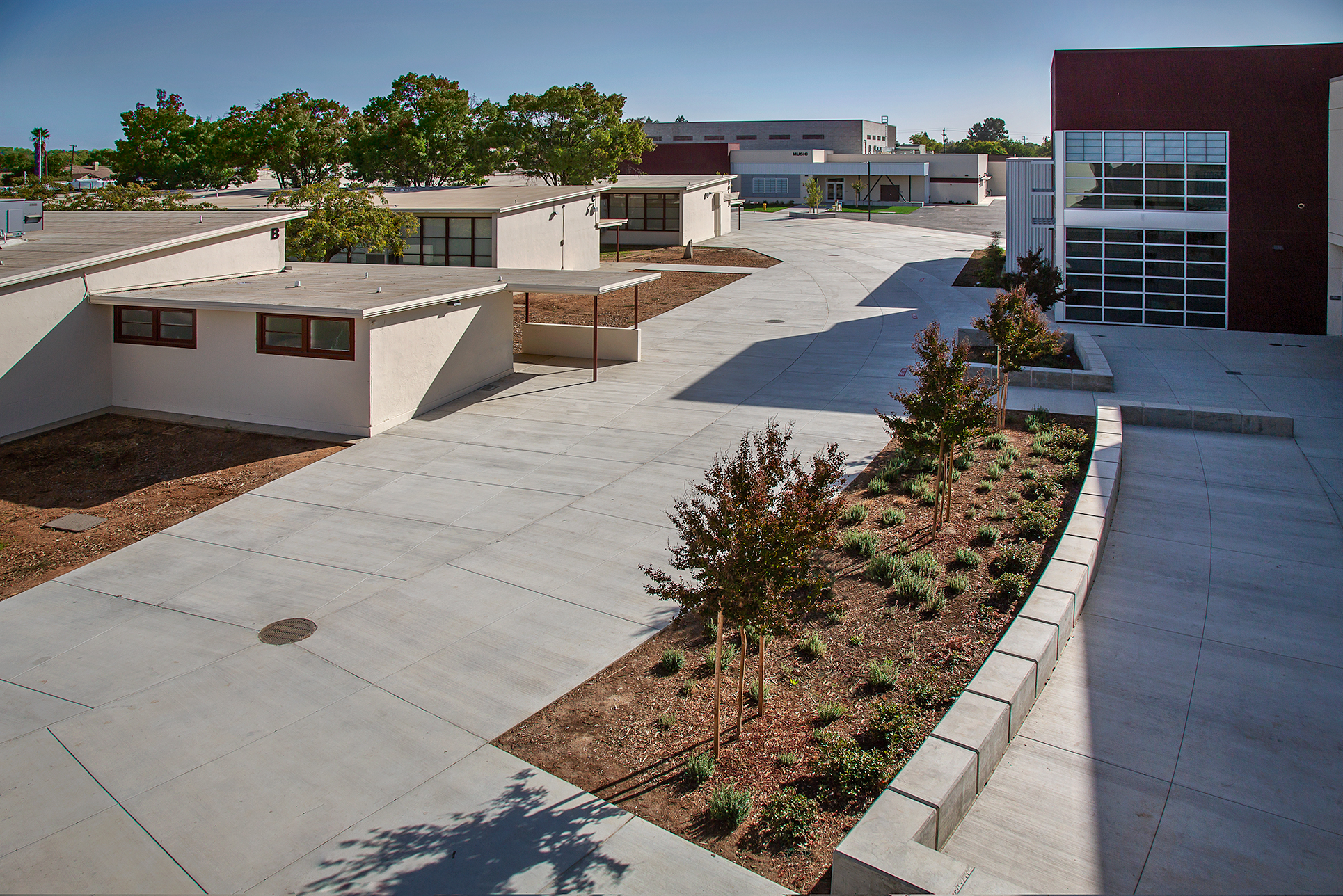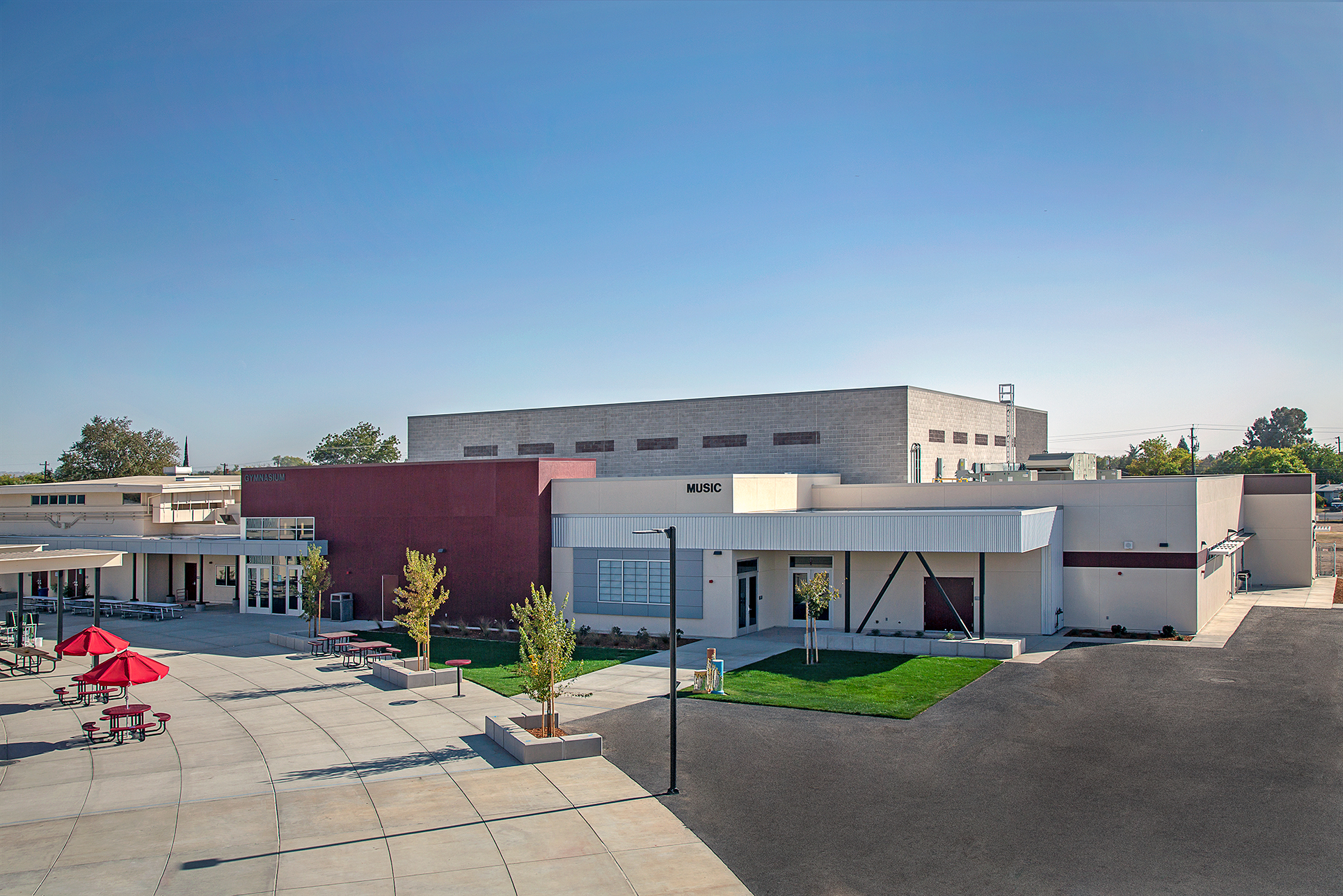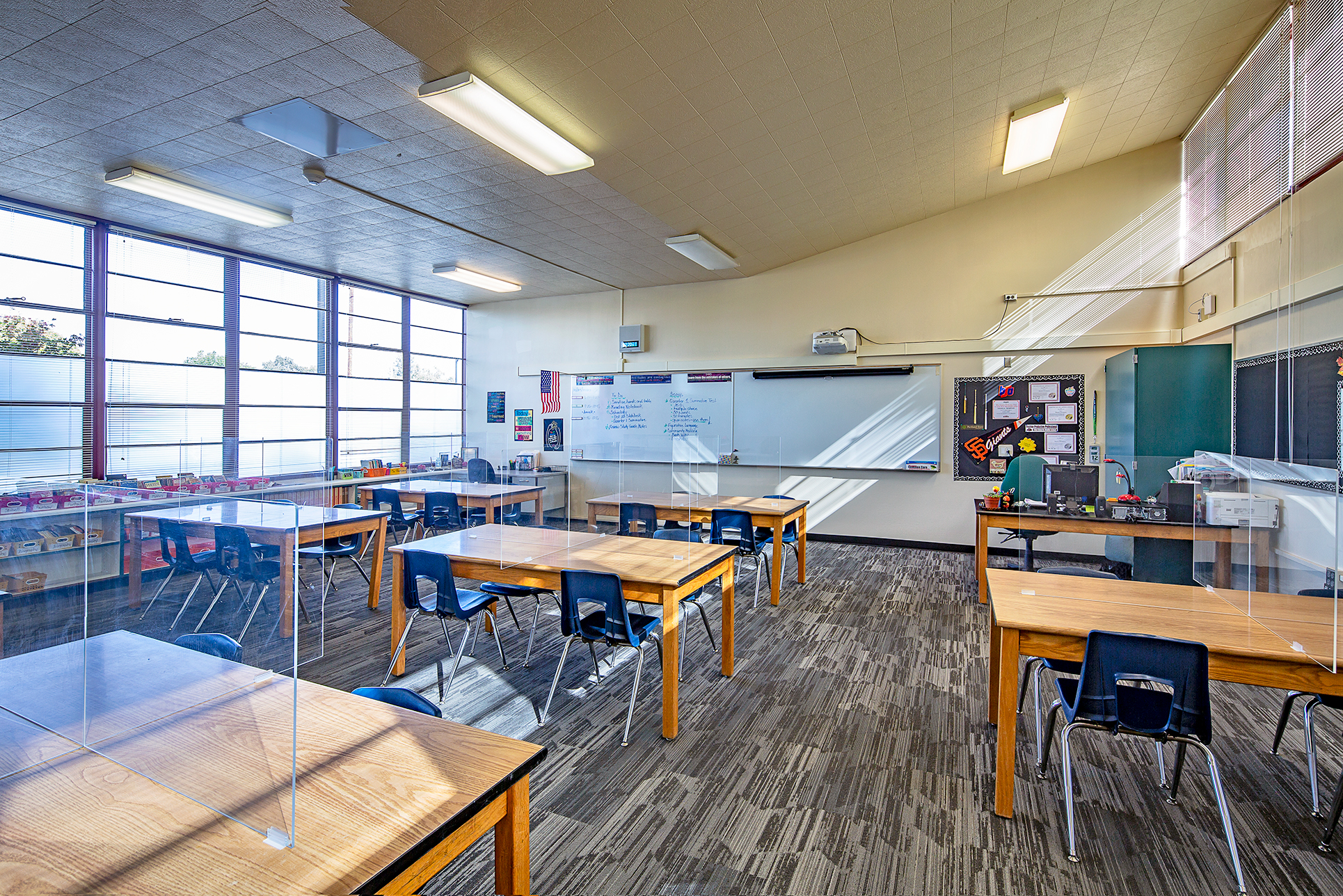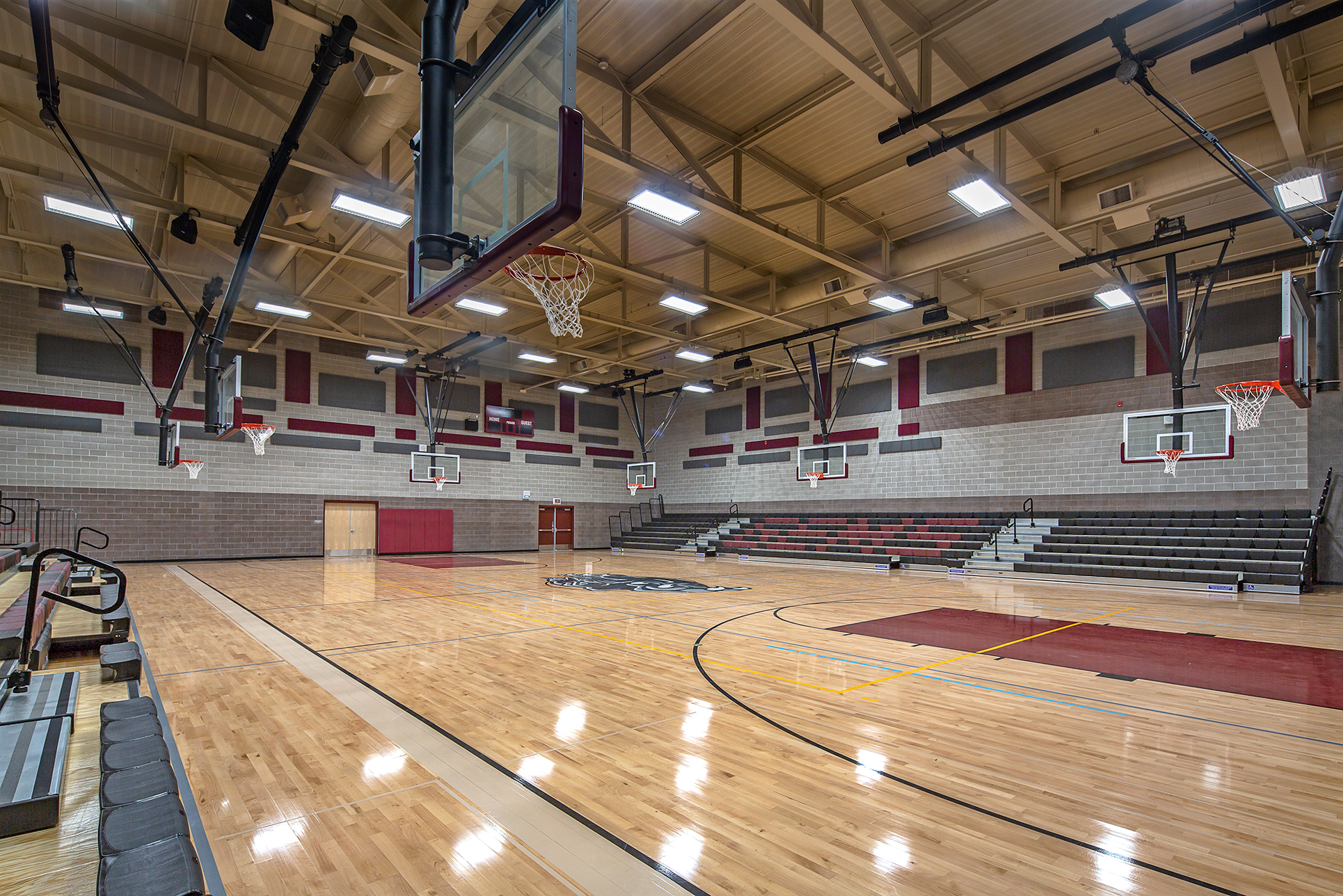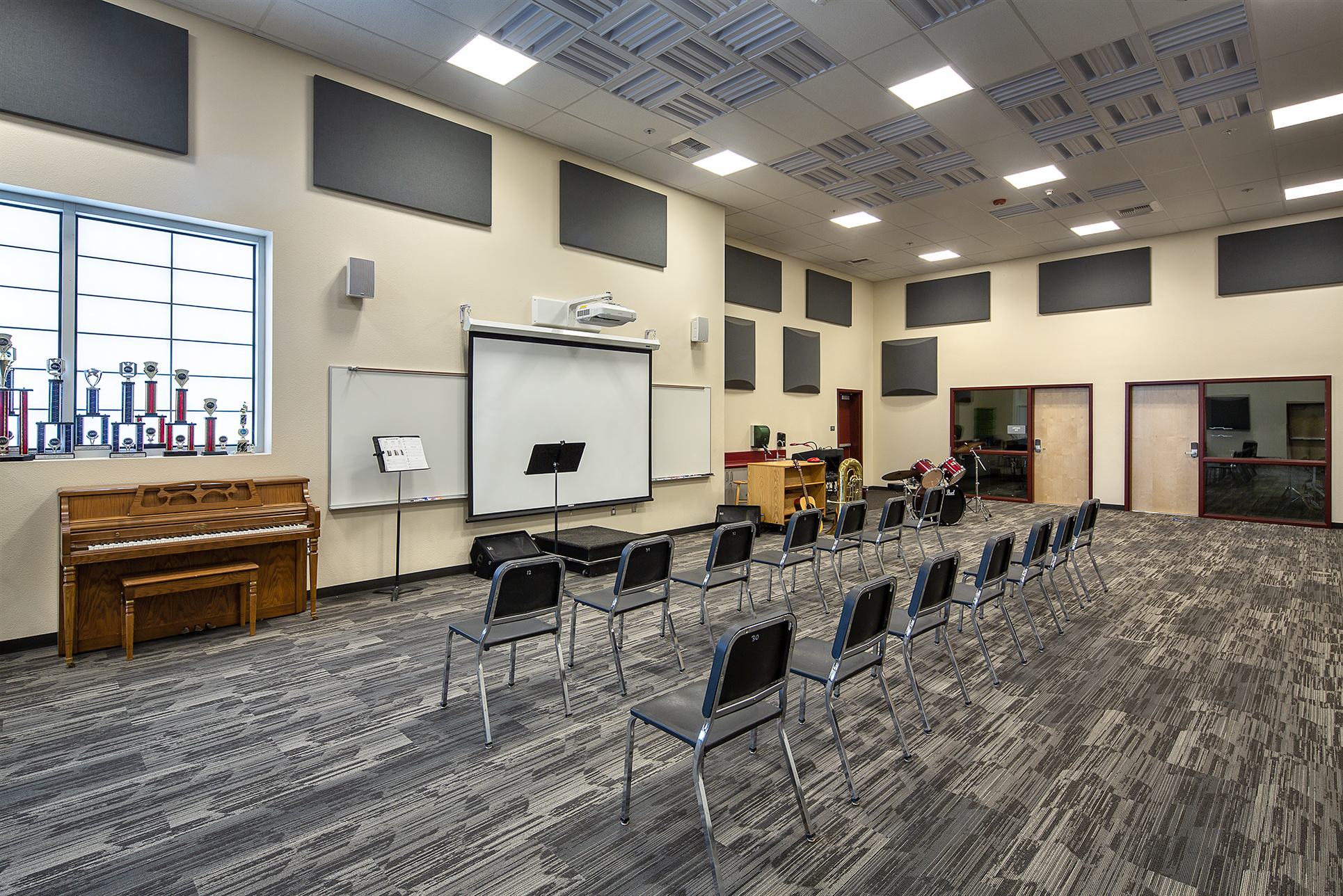 Client
Winters High School Program
Project
The Winters HS project began with completely renovating the stadium starting with new lights and bleachers installed during the summer of 2018. The stadium complex then received a new 8-lane synthetic track as well as a new scoreboard, new goal posts, and new security lighting. The project also includes the construction of a new wood-framed six classroom building; designed to complement the existing campus with an exterior concrete plinth wall and brick veneer. Existing art and music spaces were converted into a Student Union/Cafeteria to provide indoor/outdoor student gathering spaces. Phase four of this transformation began in December 2019 and includes the demolition of the Library/Cafeteria built in 1968 and the construction of a new Administration Building. The most recent step in bringing the Winters HS campus into the 21st century is the construction of a new 12 Classroom Building which includes science and art spaces, restrooms, support spaces, and associated site work.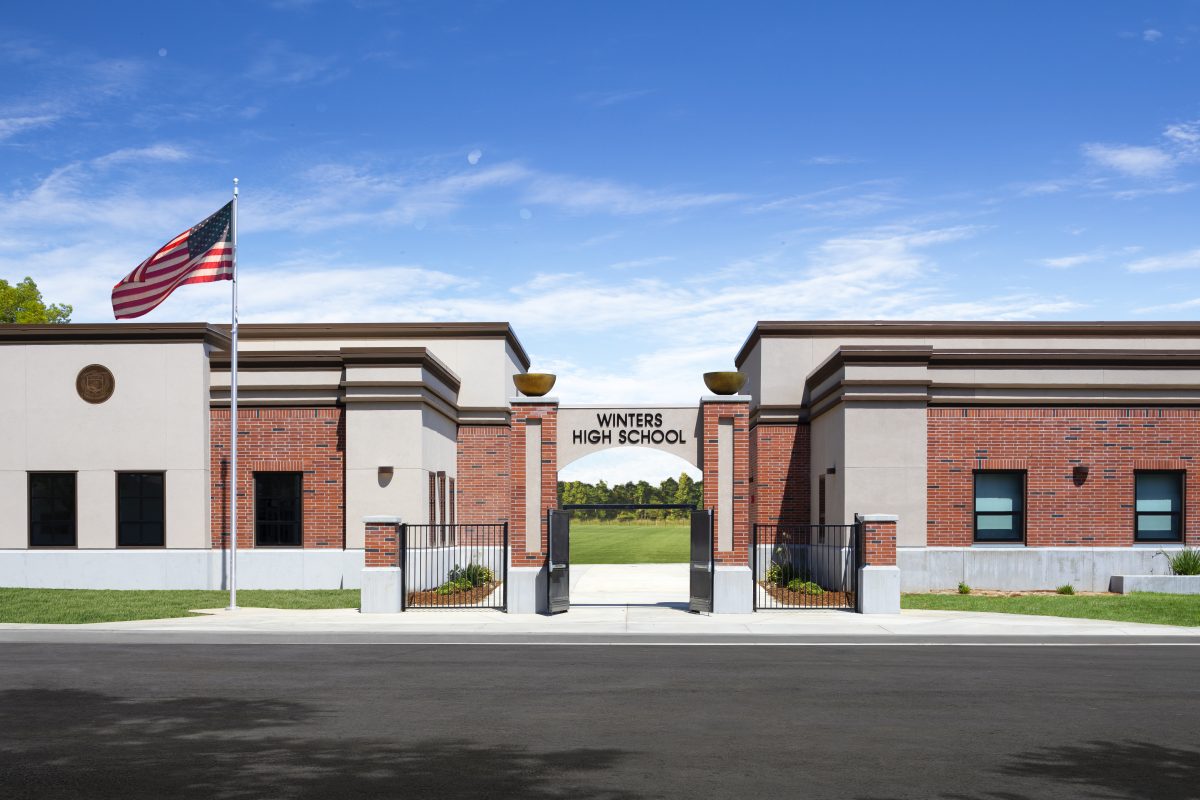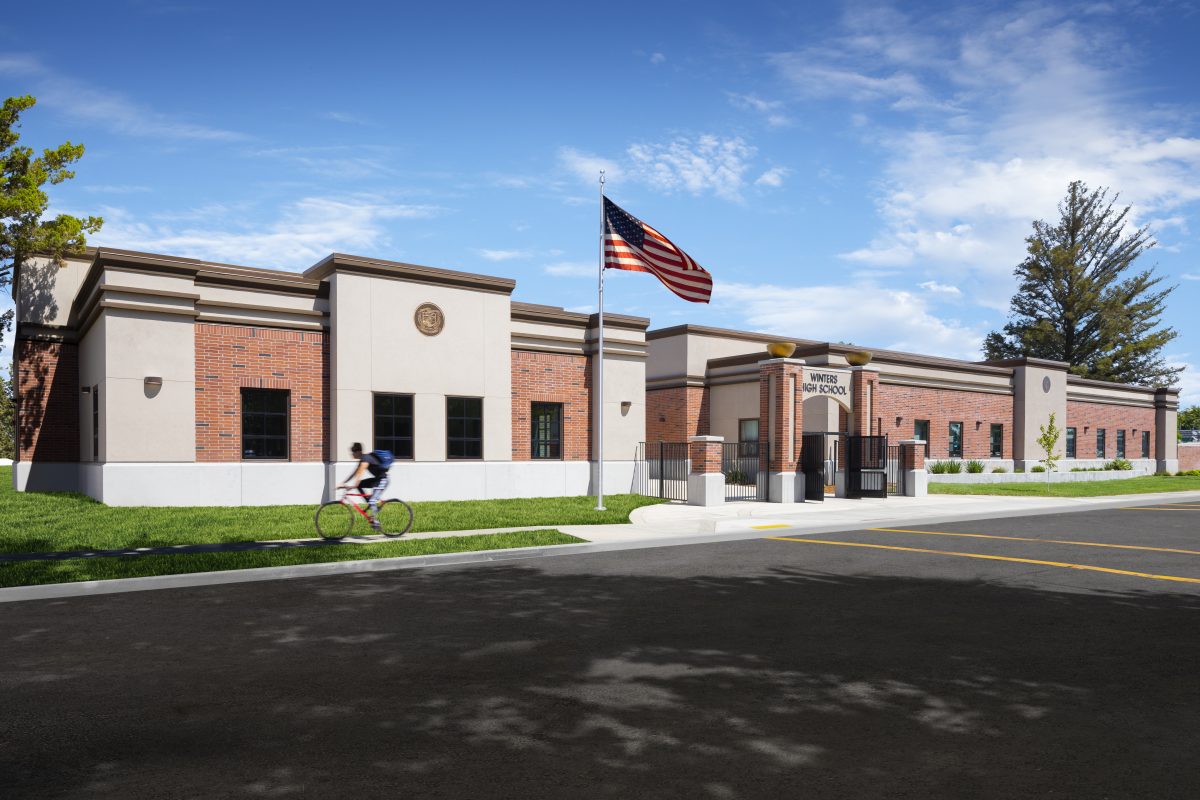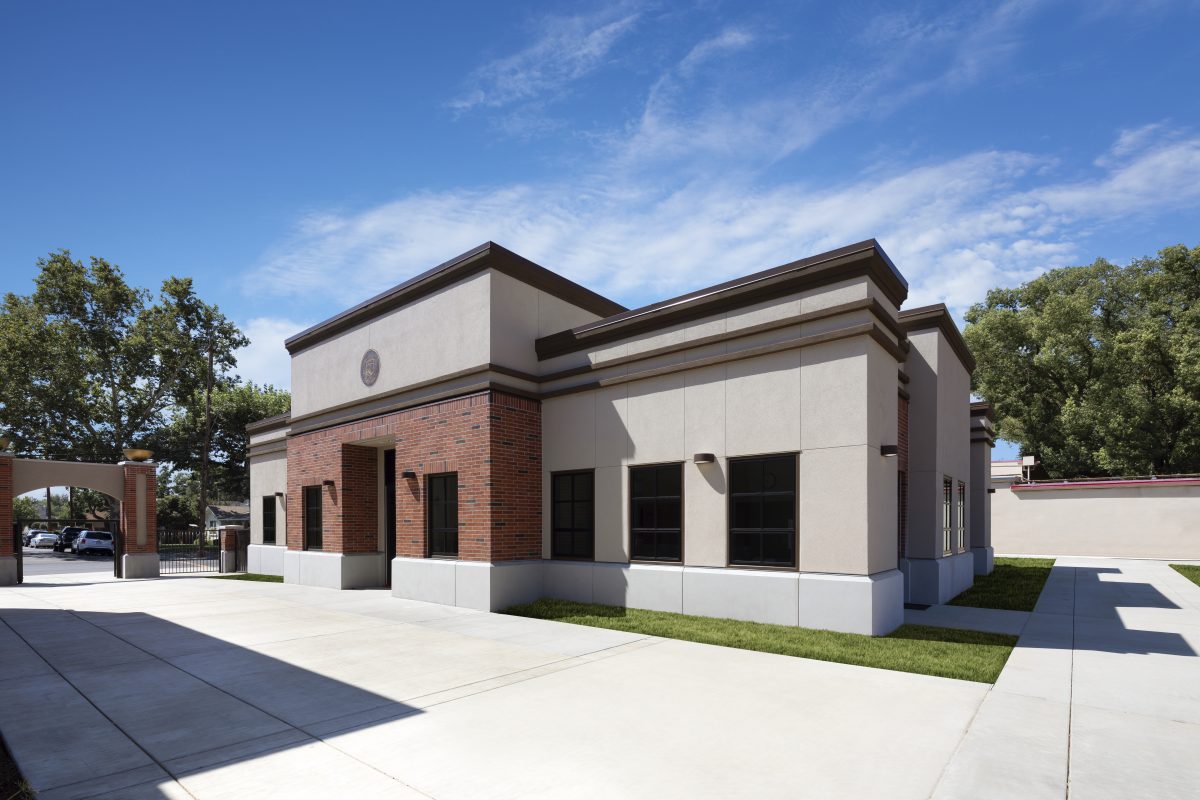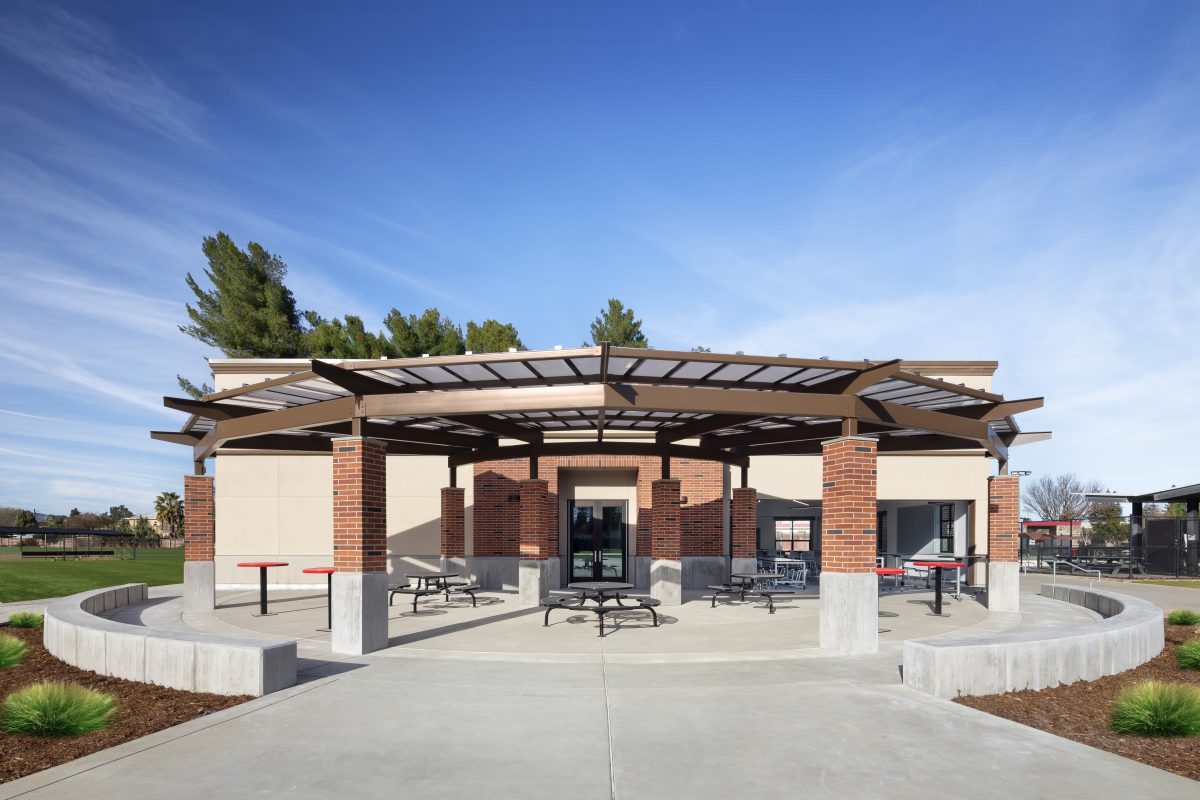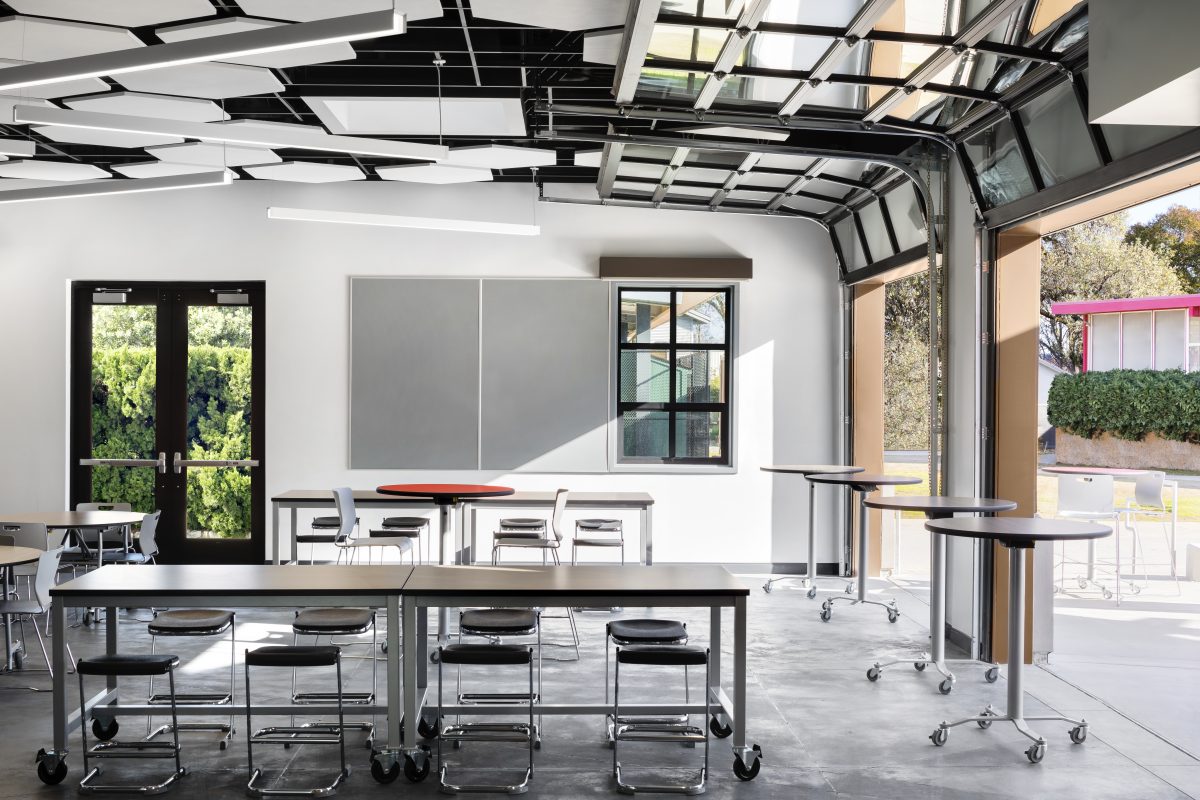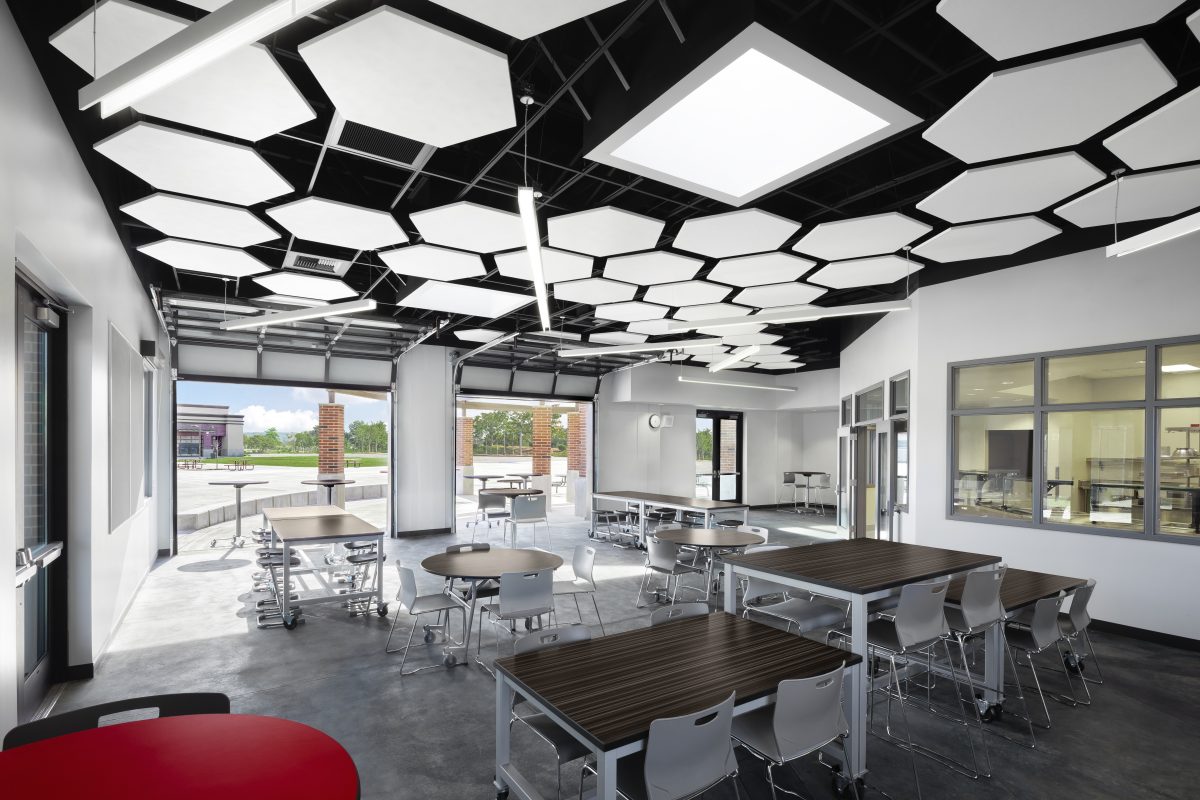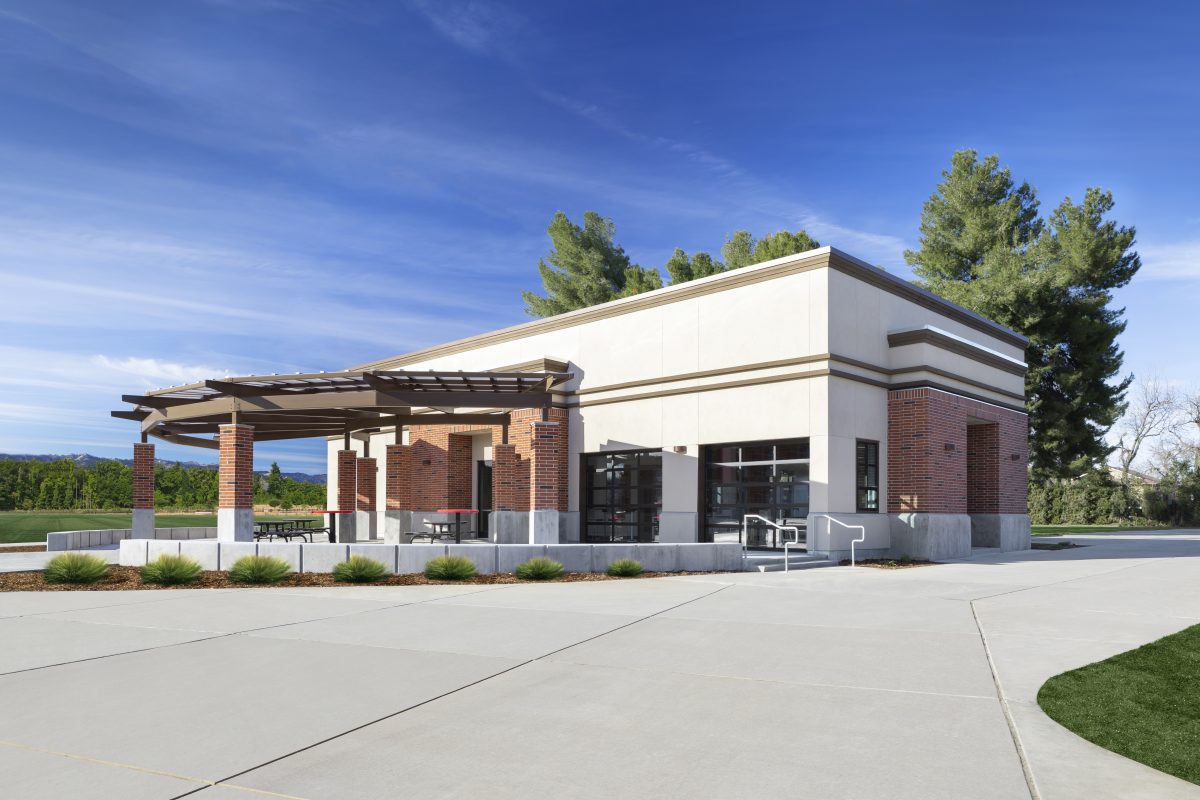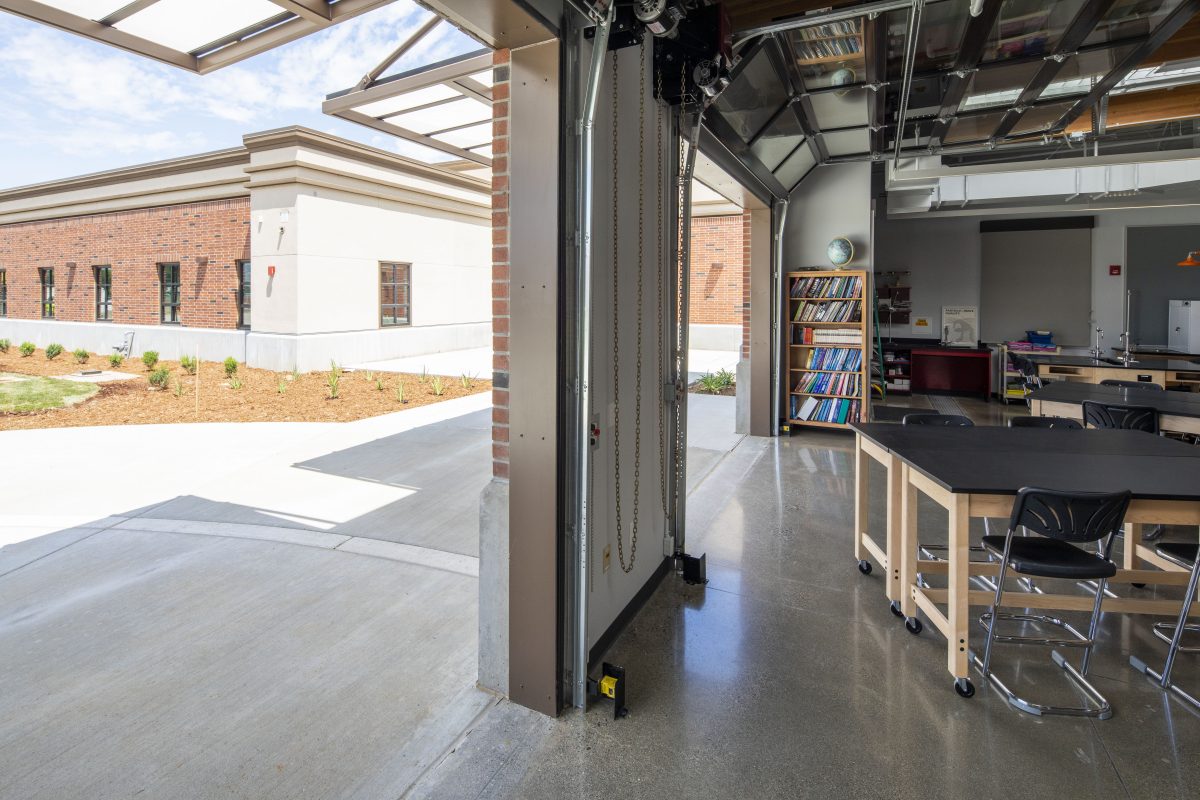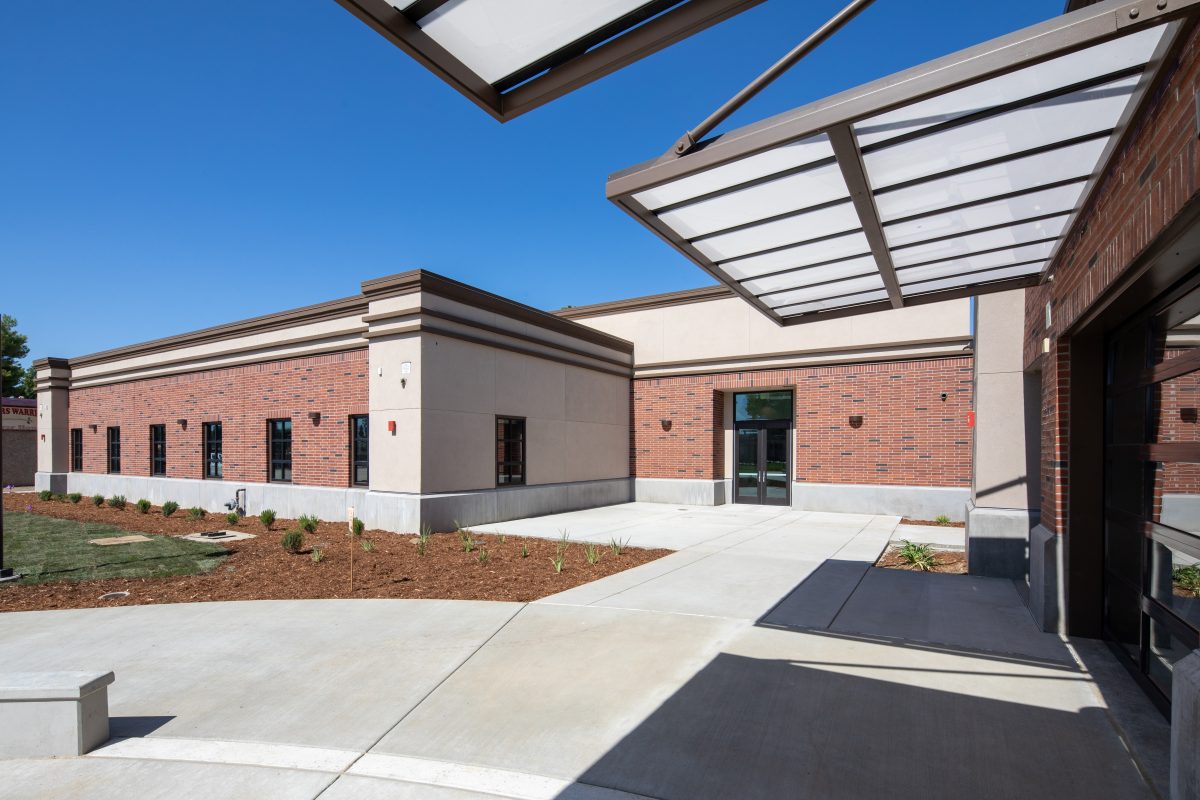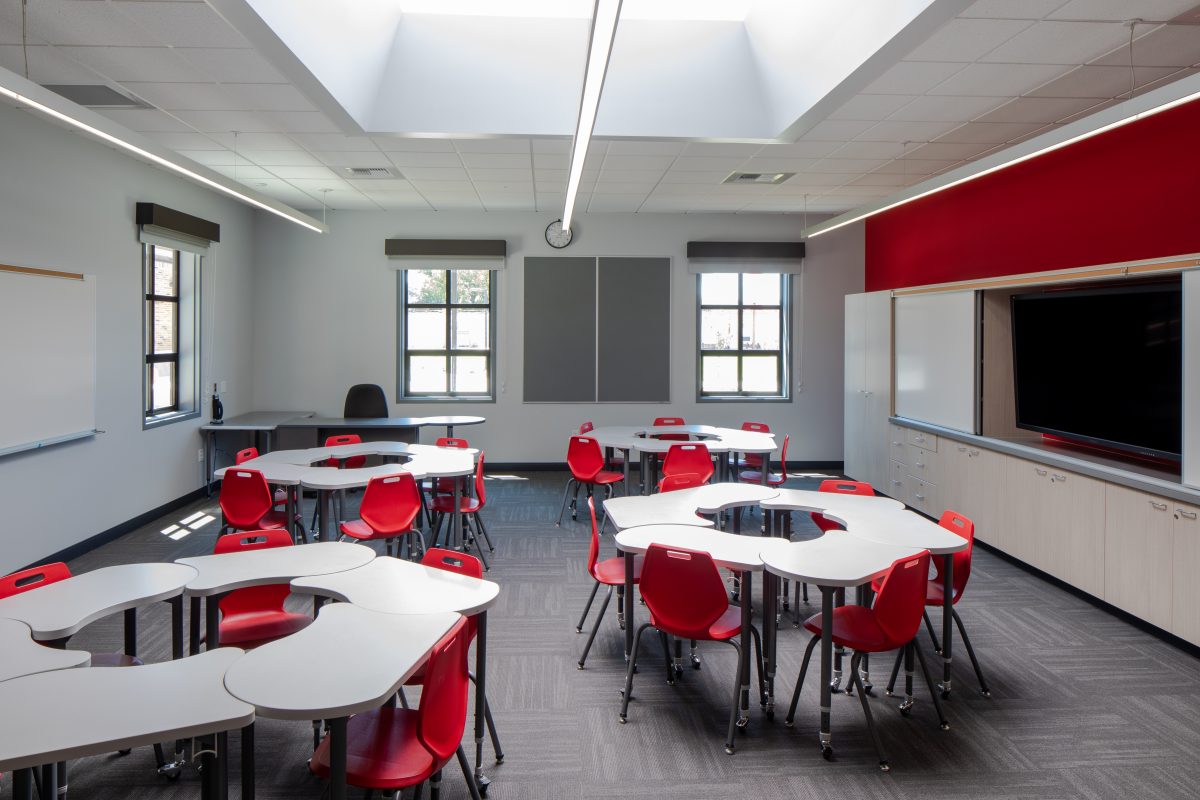 Client
Public Safety Academy
Project
Public Safety Academy is a Fairfield grade 5 - 12 school designed to provide an academic path that supports the career goals of those interested in law enforcement, firefighting, emergency response, and other public safety-related fields. Education is experiential, hands-on, and project-based. As the program has continued to garner success and gain student interest, the need and demand have grown for expanded facilities. FSUSD together with Landmark Construction and MADI Architecture + Planning delivered a new two-story 10,697 SF library with classrooms and collaboration spaces and a new 14,514 SF gymnasium, fitness, and locker building. These steel-framed buildings will add much-needed facilities as well as upgraded fitness and common gathering areas for students.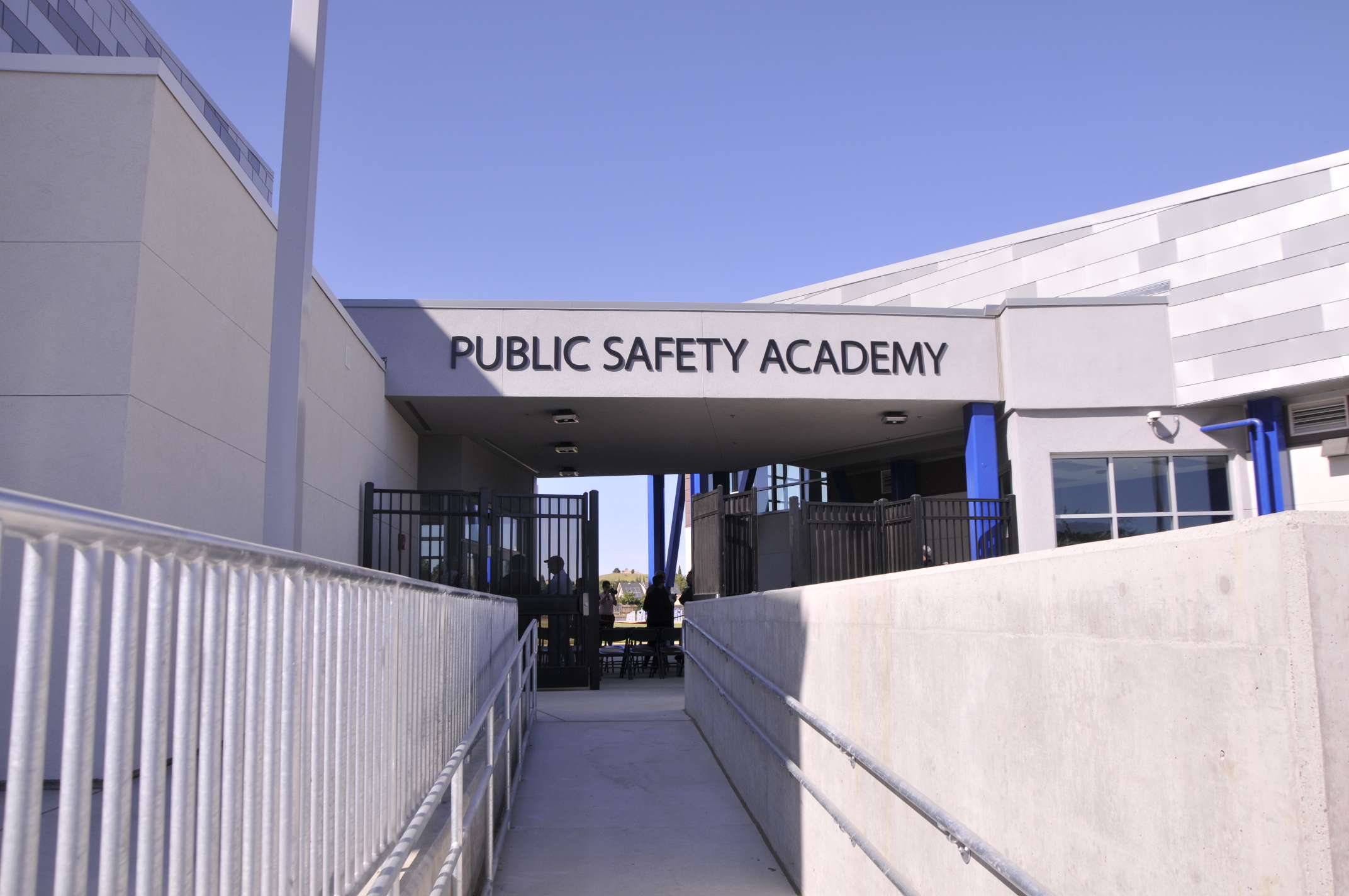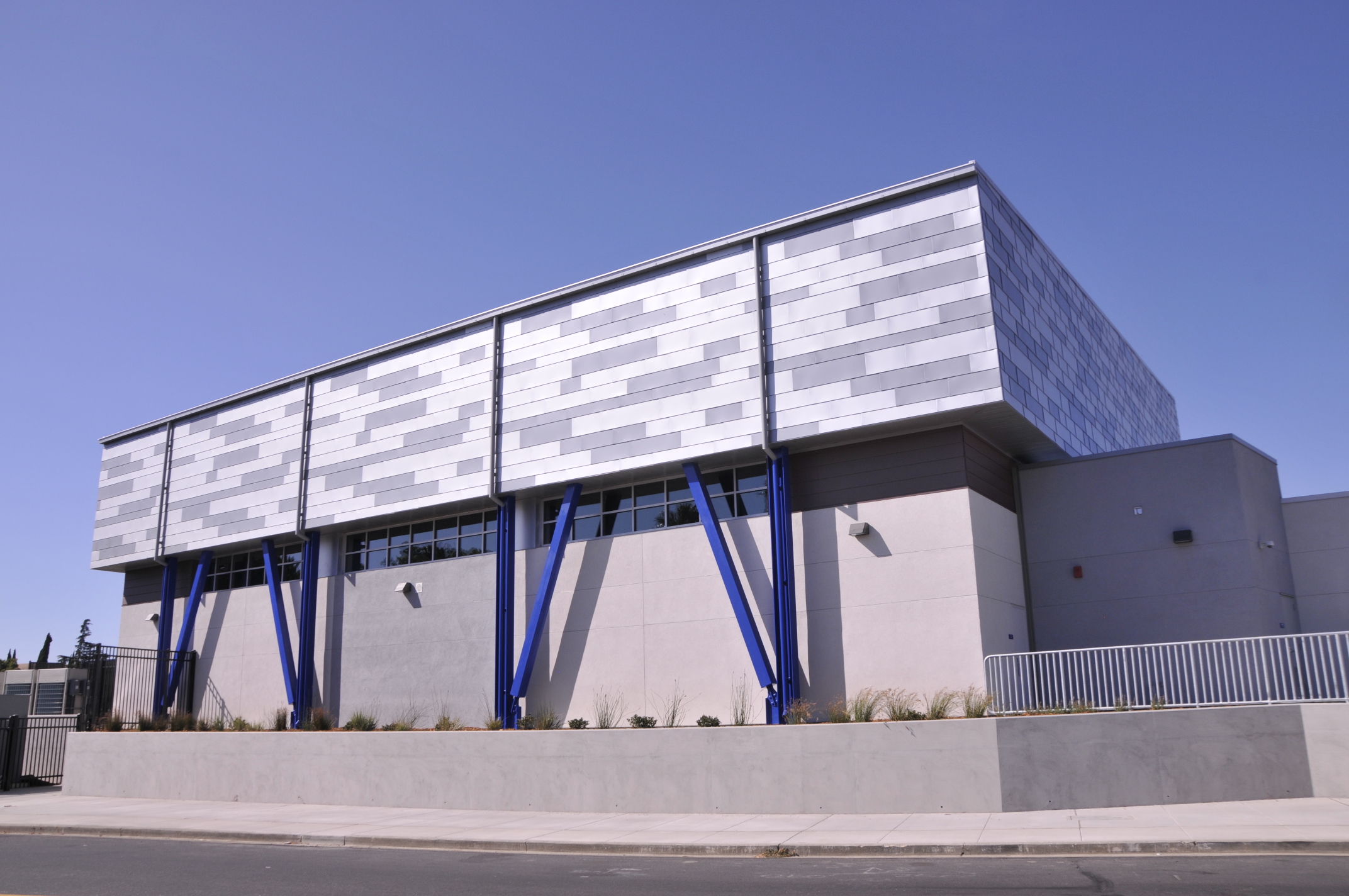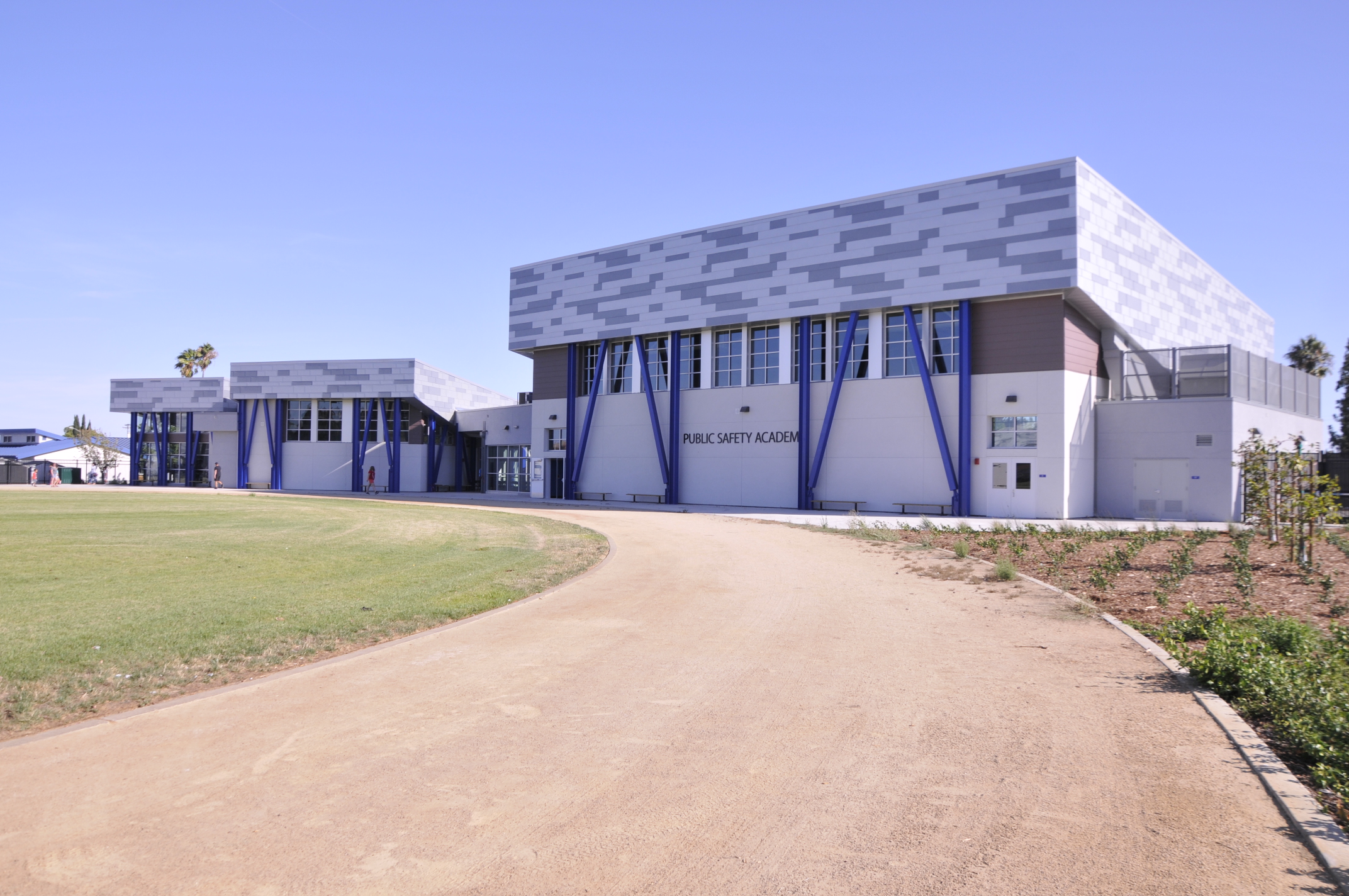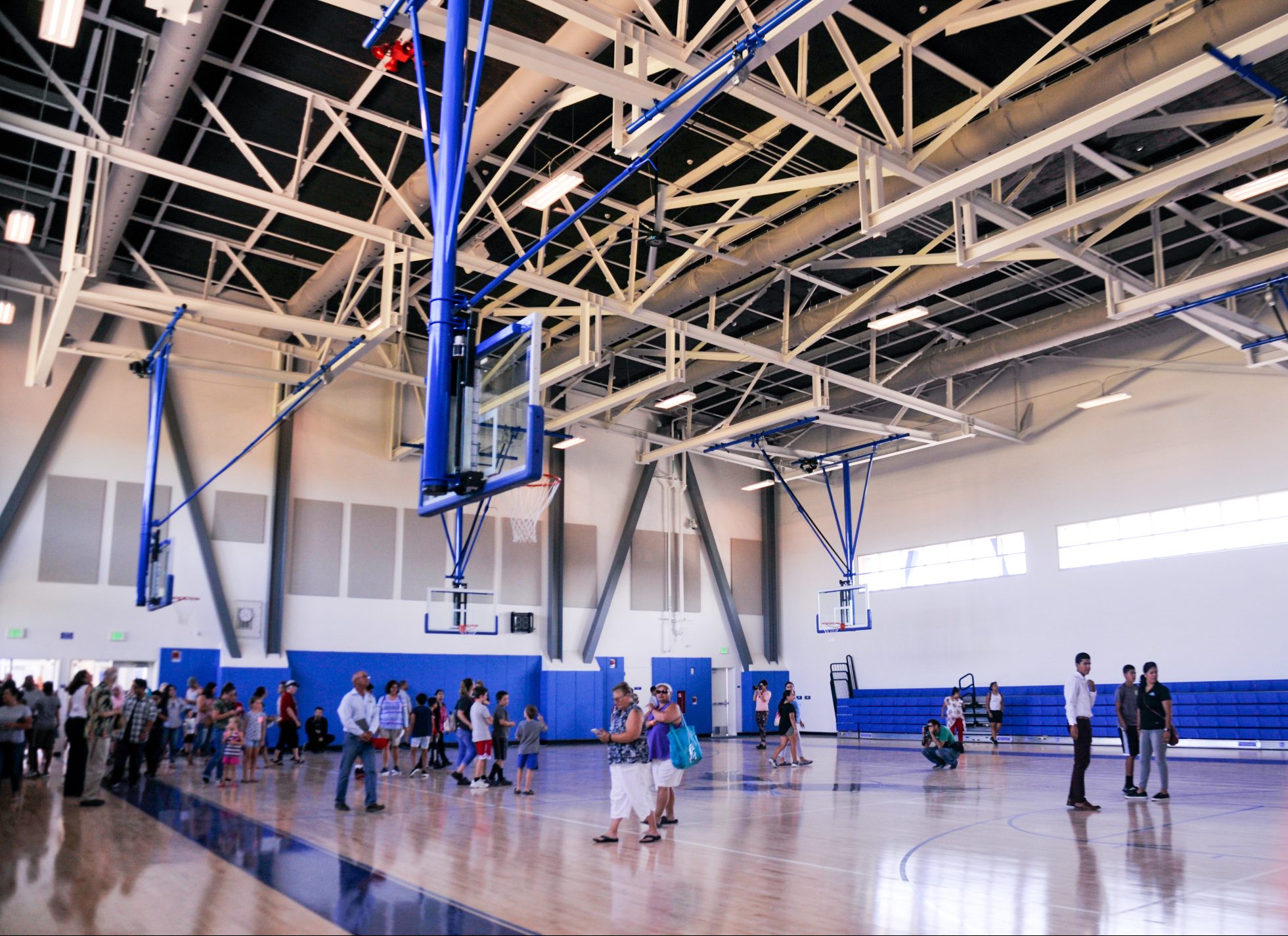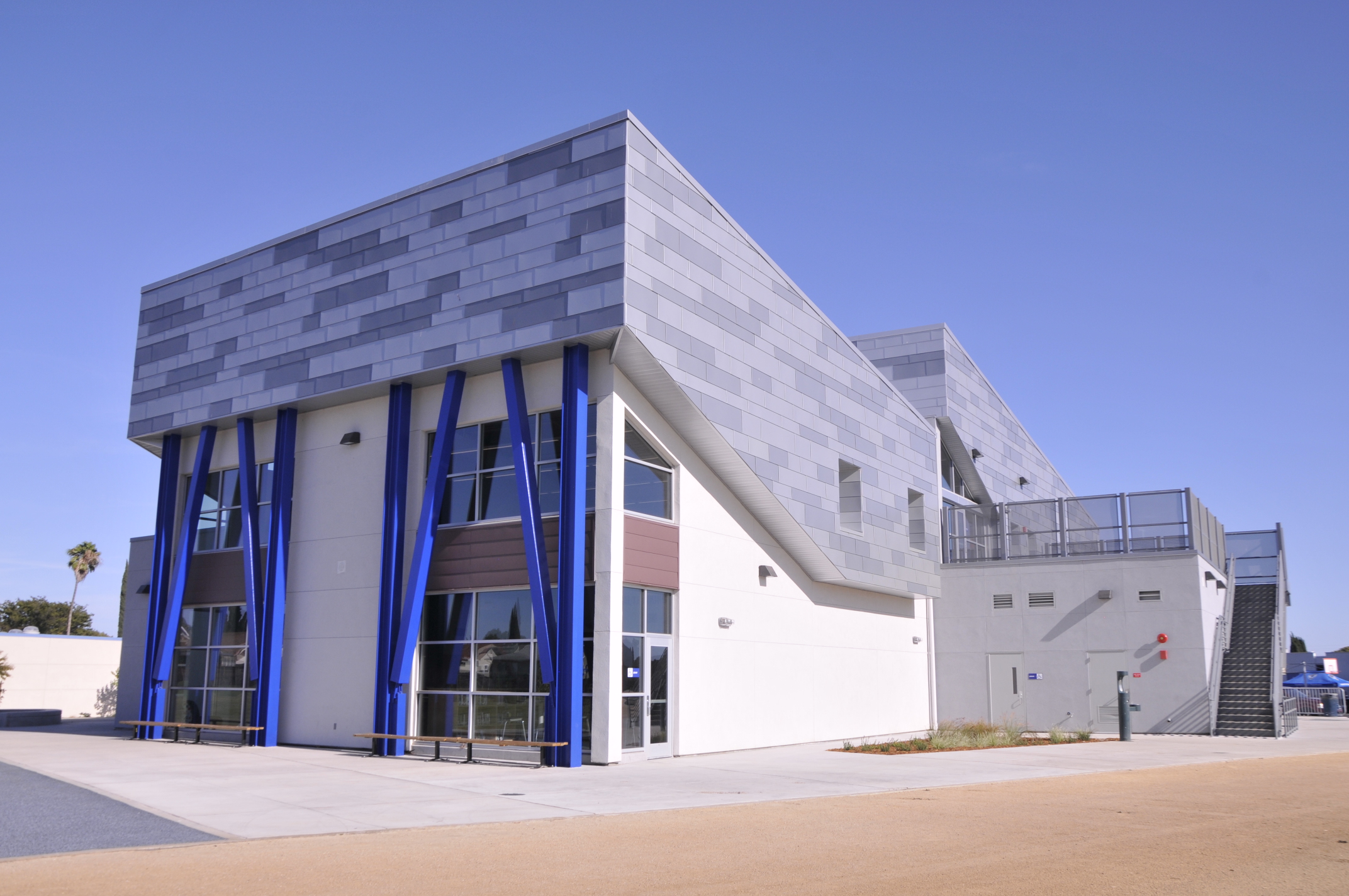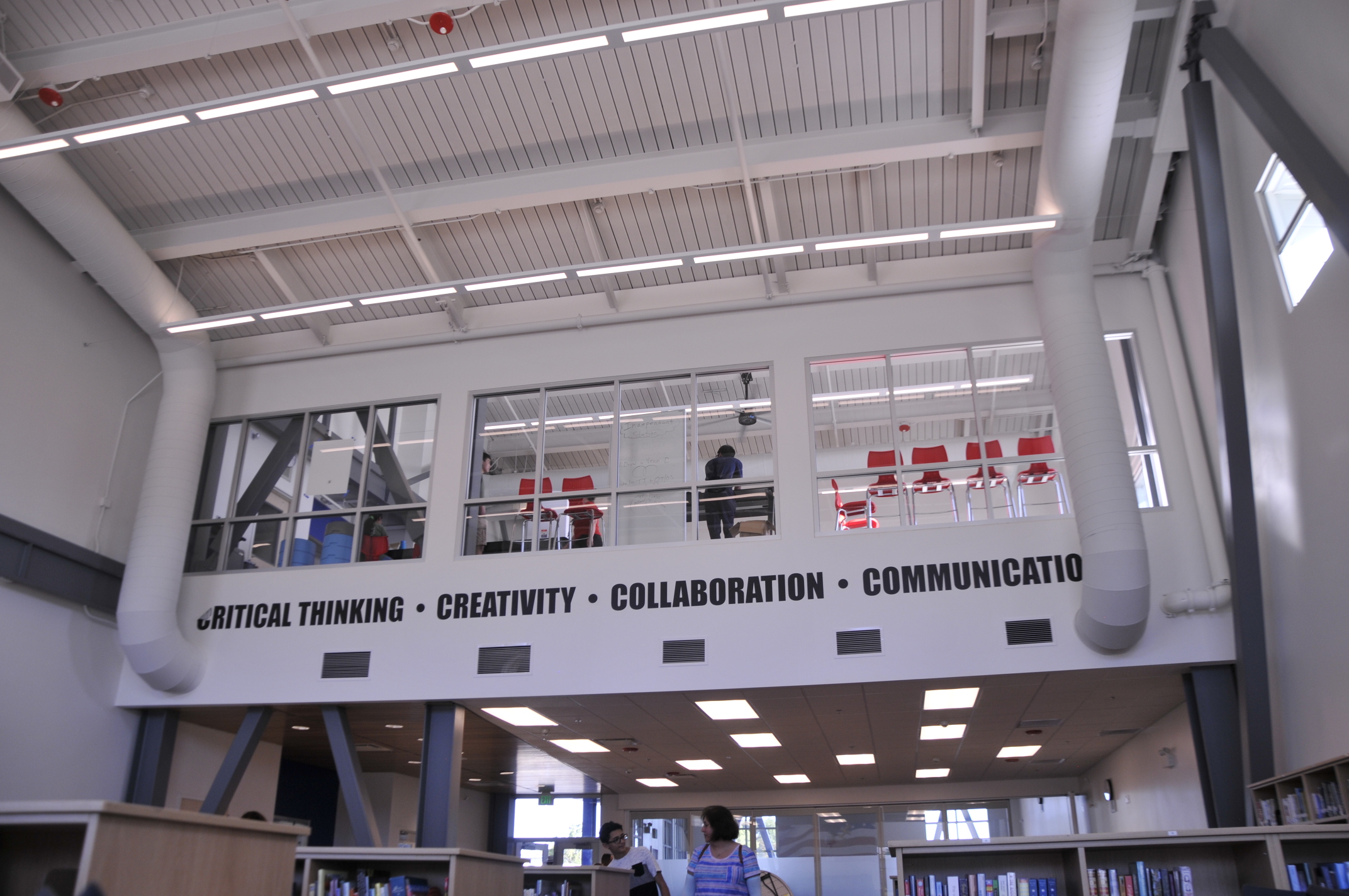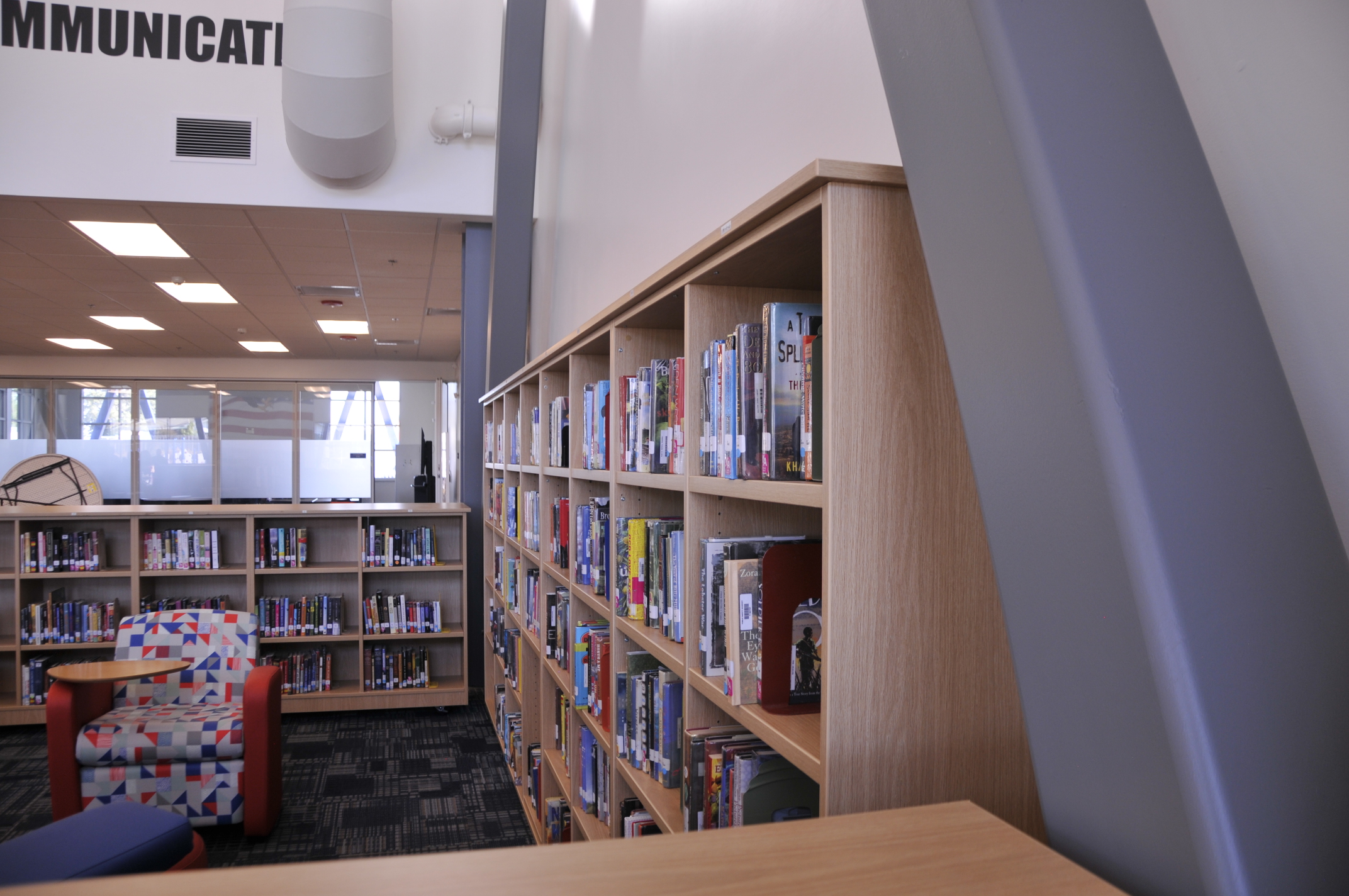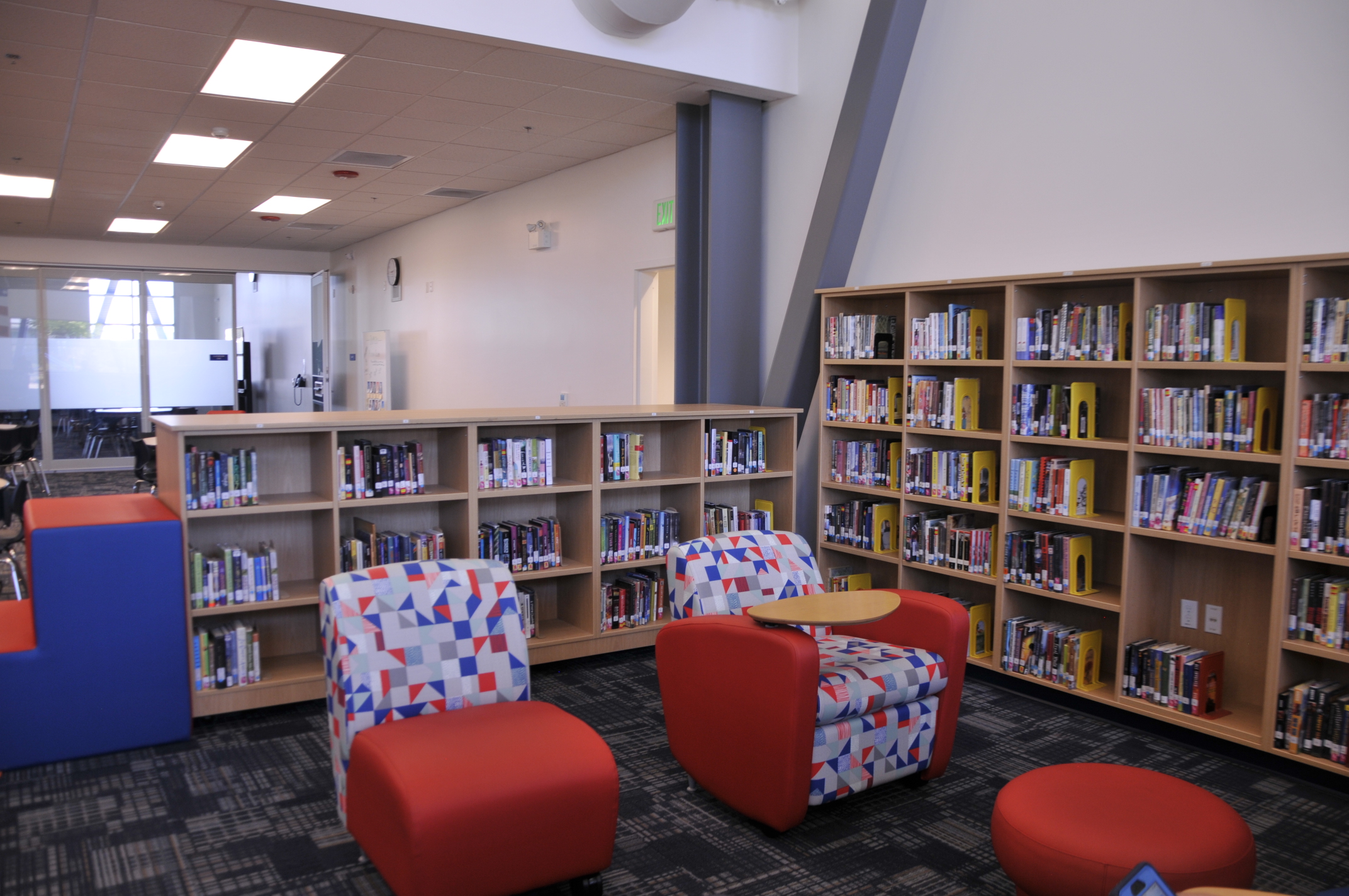 Client
Kit Carson International Academy
Project
Kit Carson Middle School is in the midst of a transformation, from middle school to 7th - 12th grade International Baccalaureate program. To assist with the transition, Landmark partnered with Lionakis to create a revitalized campus, ready for 21st Century Learning. The project was broken into three phases, in order to capitalize on construction timing. Extensive site work and infrastructure in support of the building construction phase was completed during the summer of 2016, while the campus was unoccupied. Scheduling work to minimize impacts to the active and occupied campus was of paramount importance while completing the work to meet the planned programmatic changes. The new classroom building addition includes two science labs, two art labs complete with roll-up doors, and a black box theater. The learning spaces were constructed to include flexible wall systems in support of collaboration between classes, and the existing library became a media and technology center.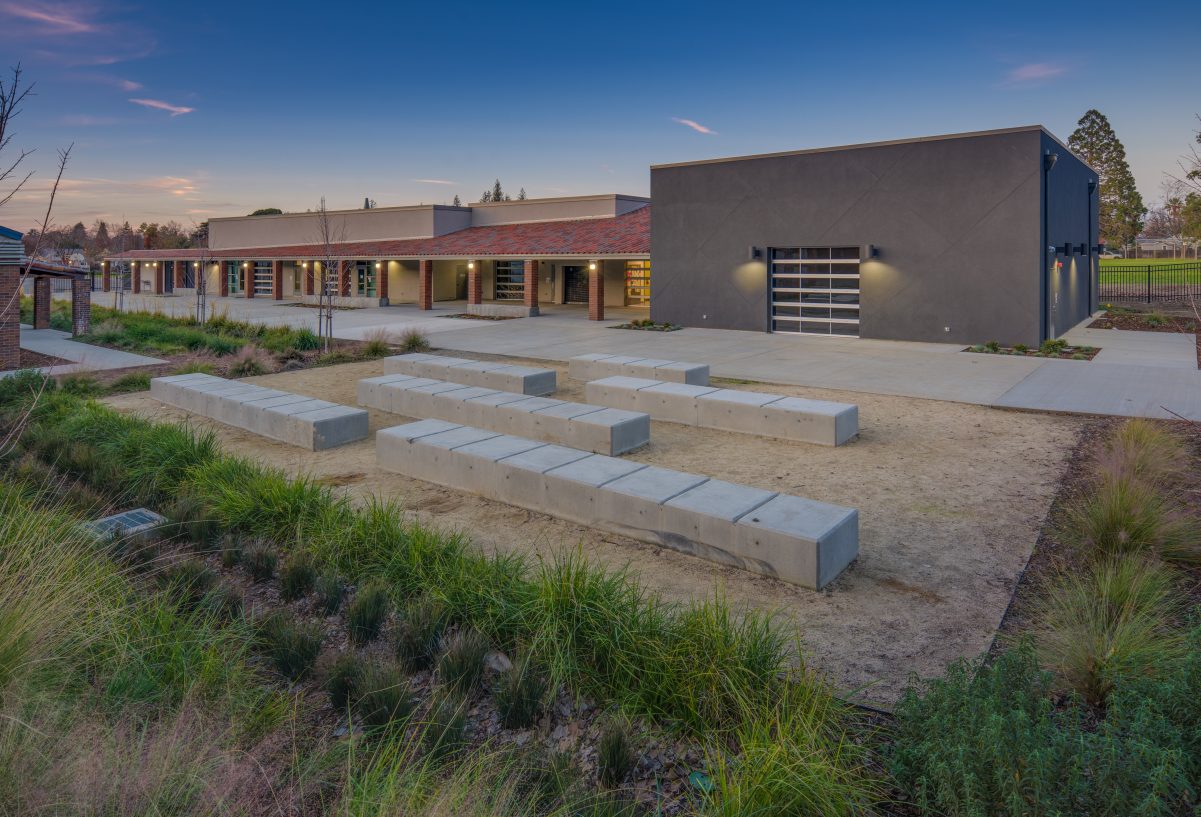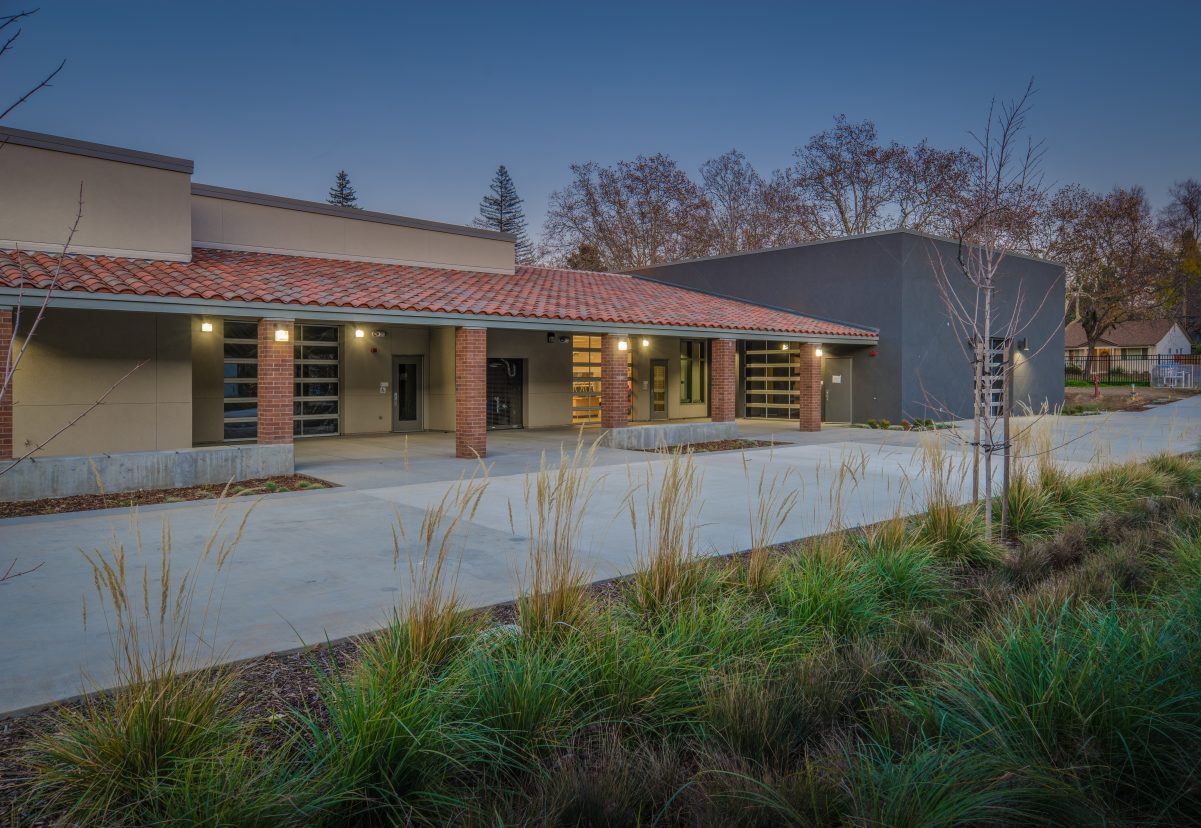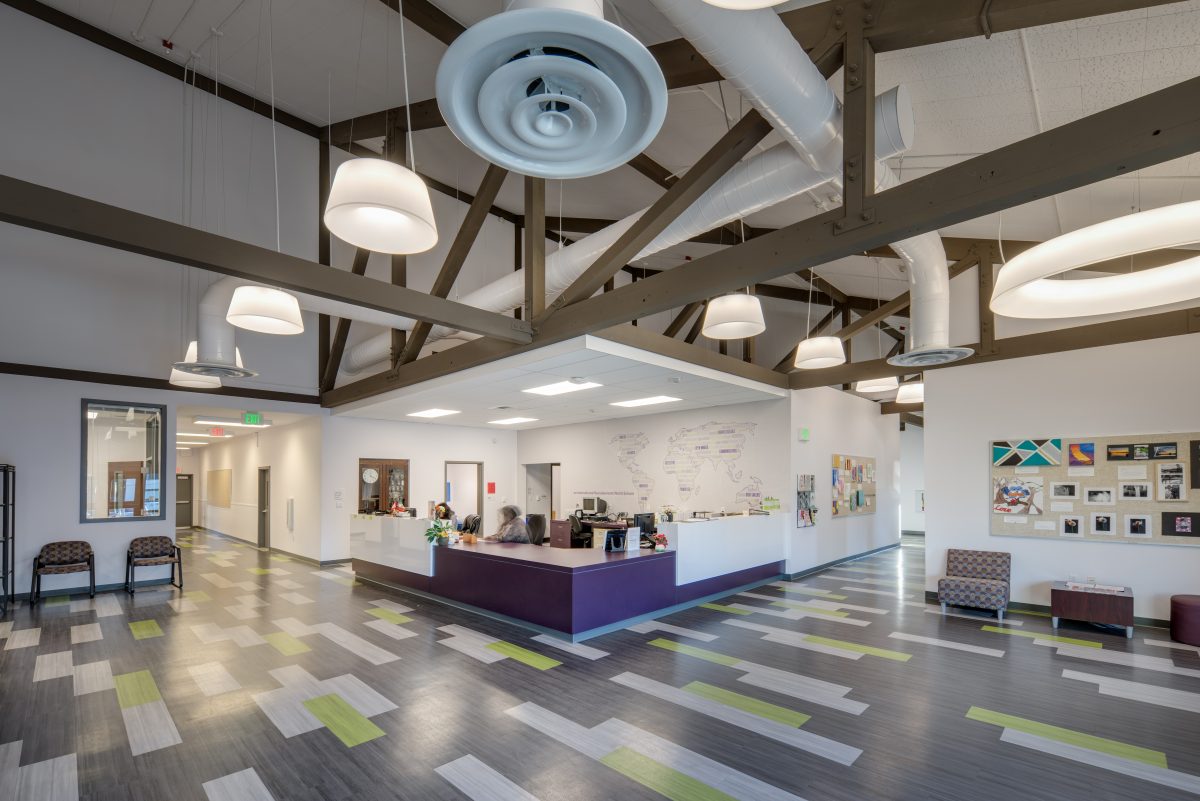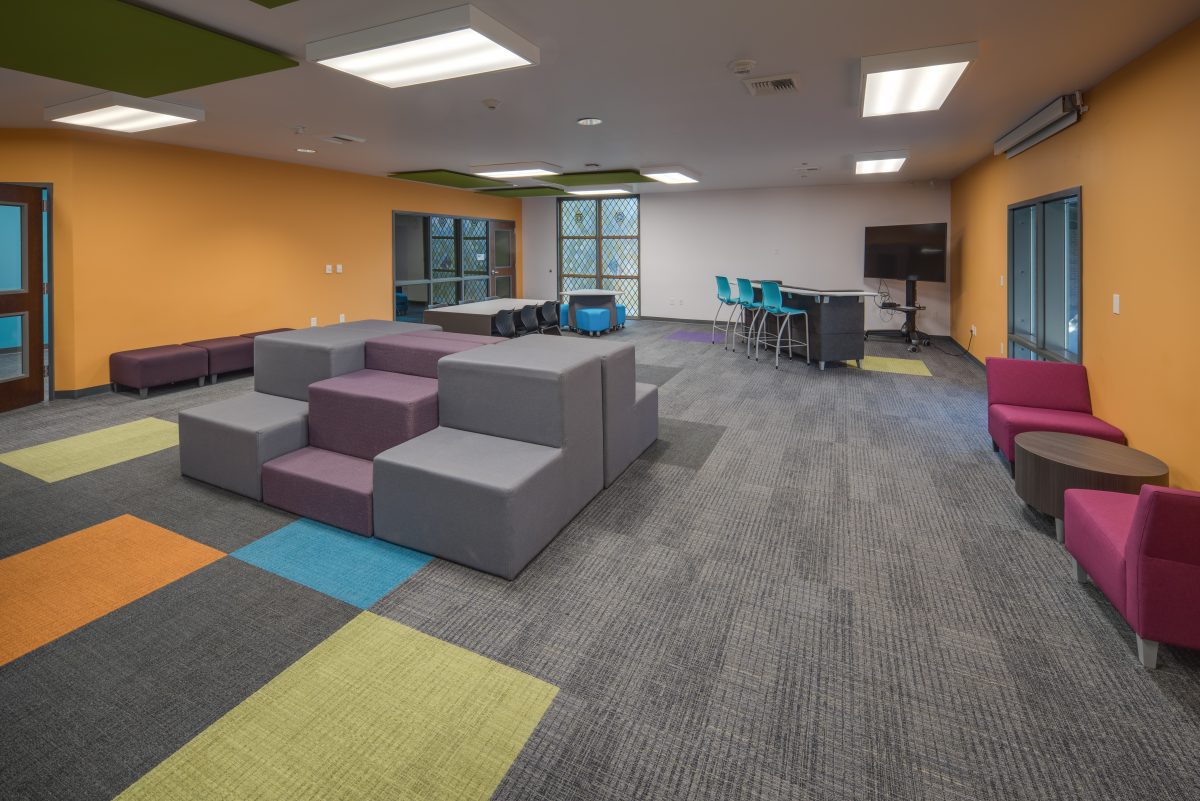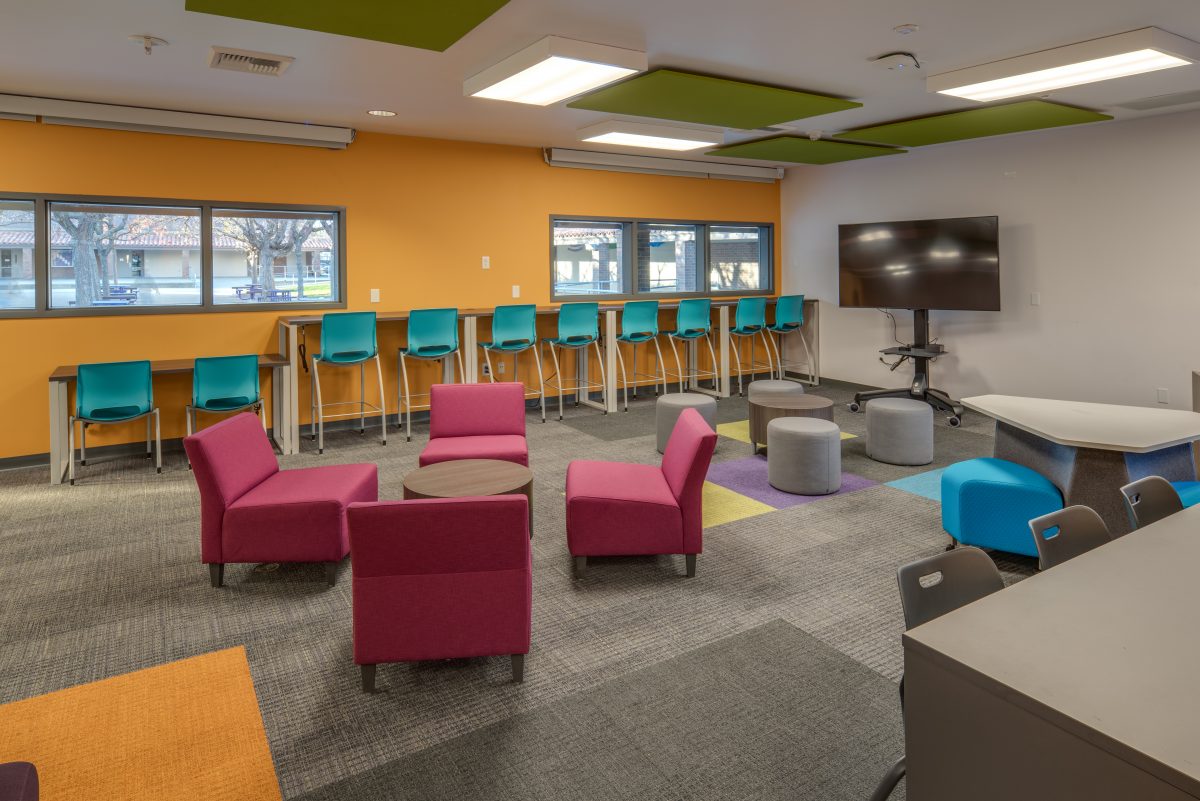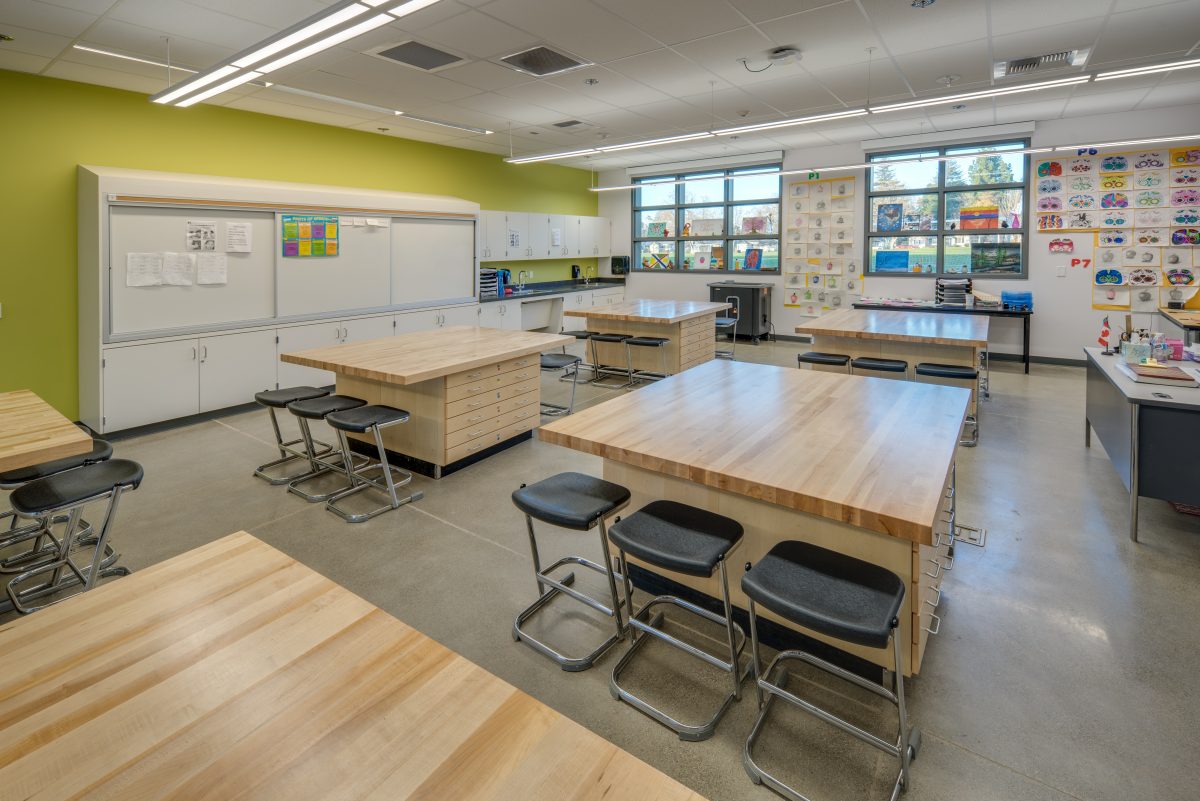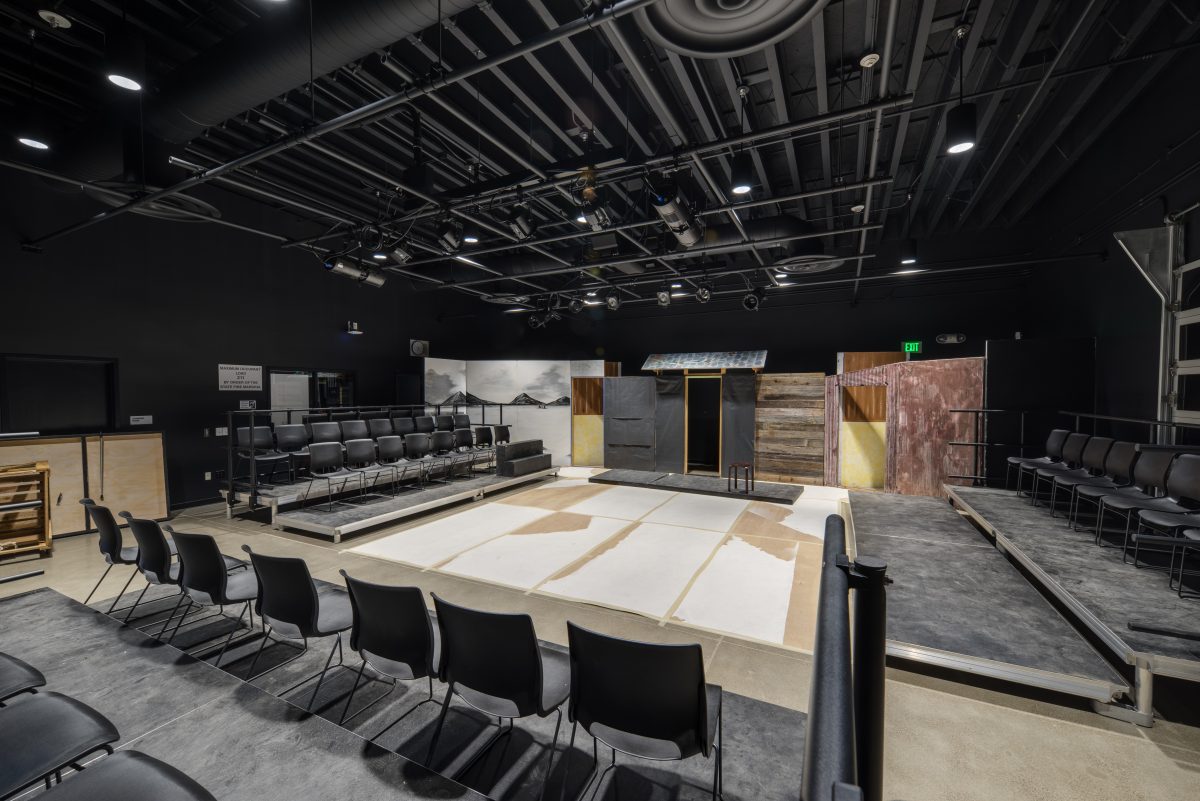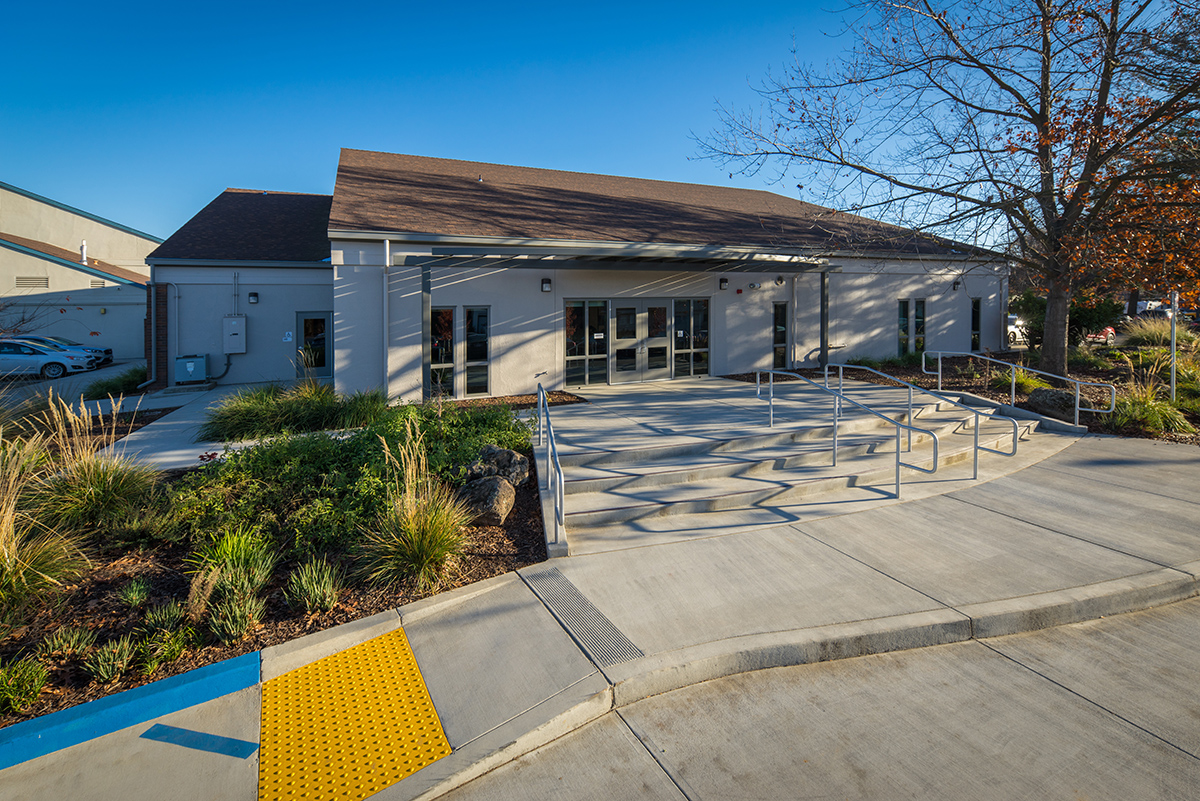 Client
Benvenuti Performing Arts Center
Project
The award-winning 367-seat Natomas Charter School Theater in Sacramento was built in the center of an operating campus on time and on budget.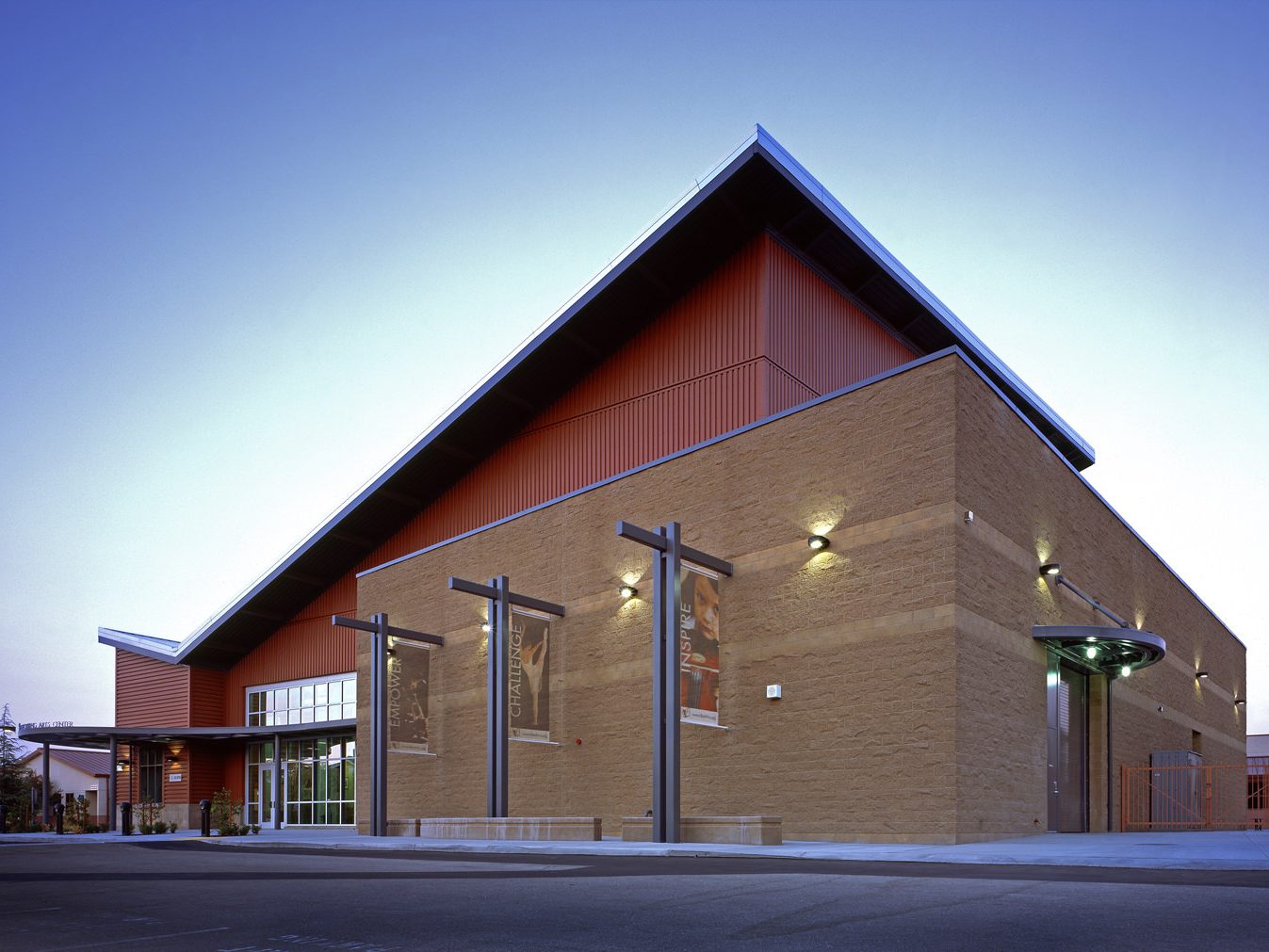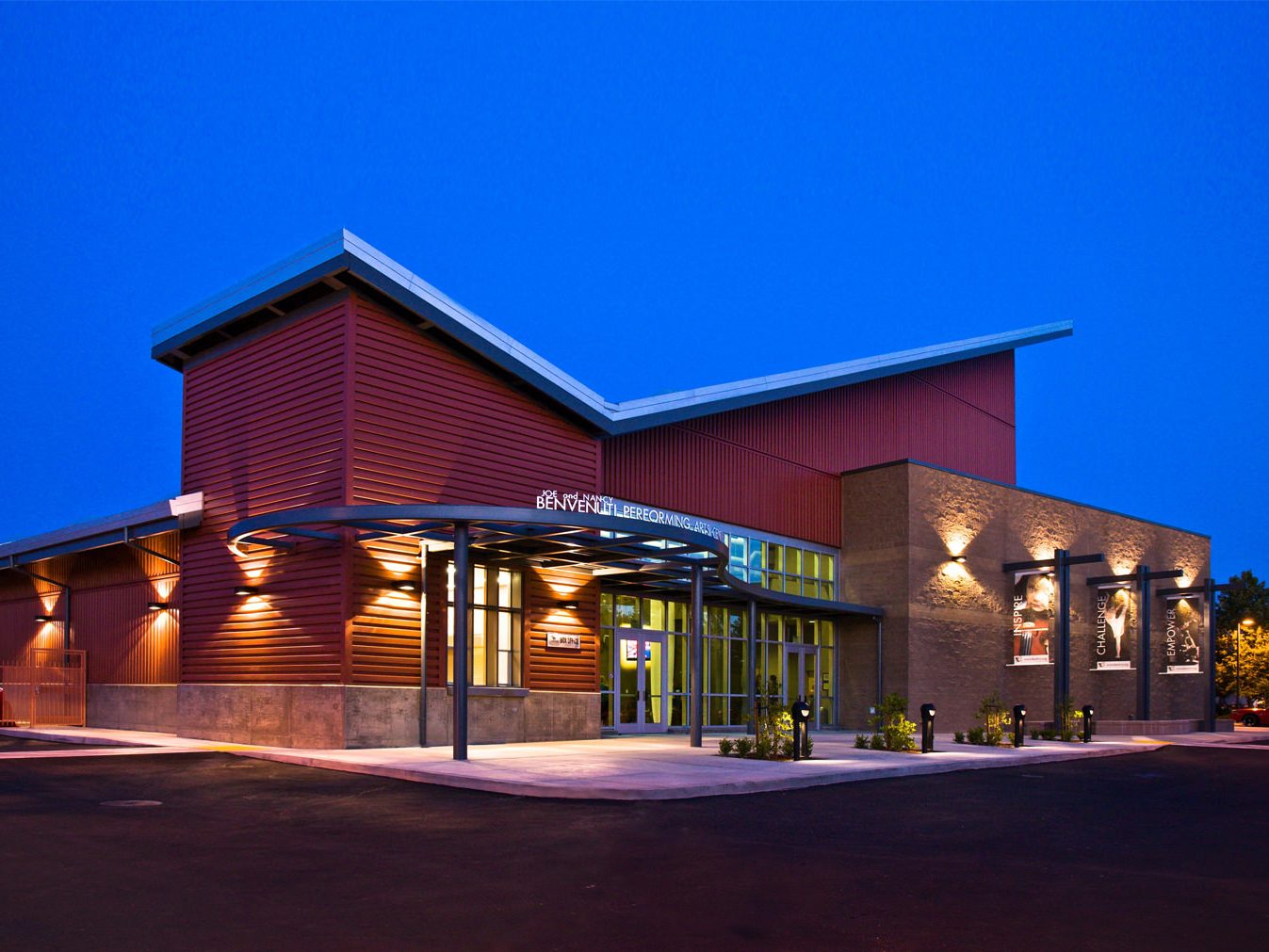 Client
Live Oak High School Modernization
Project
New construction included 13 classrooms, restrooms, a science building, a multi-purpose room, and other facilities. In addition, the renovation included relocating four existing classrooms and two existing maintenance buildings. The overall plan also required the demolition of several buildings. As part of the site preparation, Landmark Construction installed completely new infrastructure including new water, sewer, gas, and storm drain systems for the entire complex. This lease-leaseback program also required new site lighting, landscaping, student and staff parking lots, and multiple vehicle access loops as well as basketball courts and canopies. Portions of this campus were nearly 100 years old, and this project encountered many challenges with existing systems and unforeseen conditions. In addition, an extensive portion of site work had to be done on a compressed schedule and completed during the summer. The campus remained operational during much of the construction. Landmark Construction worked closely with the design, subcontractor and District partners to facilitate the project and manage construction as the scope of the project and design requirements changed. Through careful scheduling and working with District staff, the work caused minimal disruption to the educational process. Although the scope project expanded, work was still completed within the original schedule.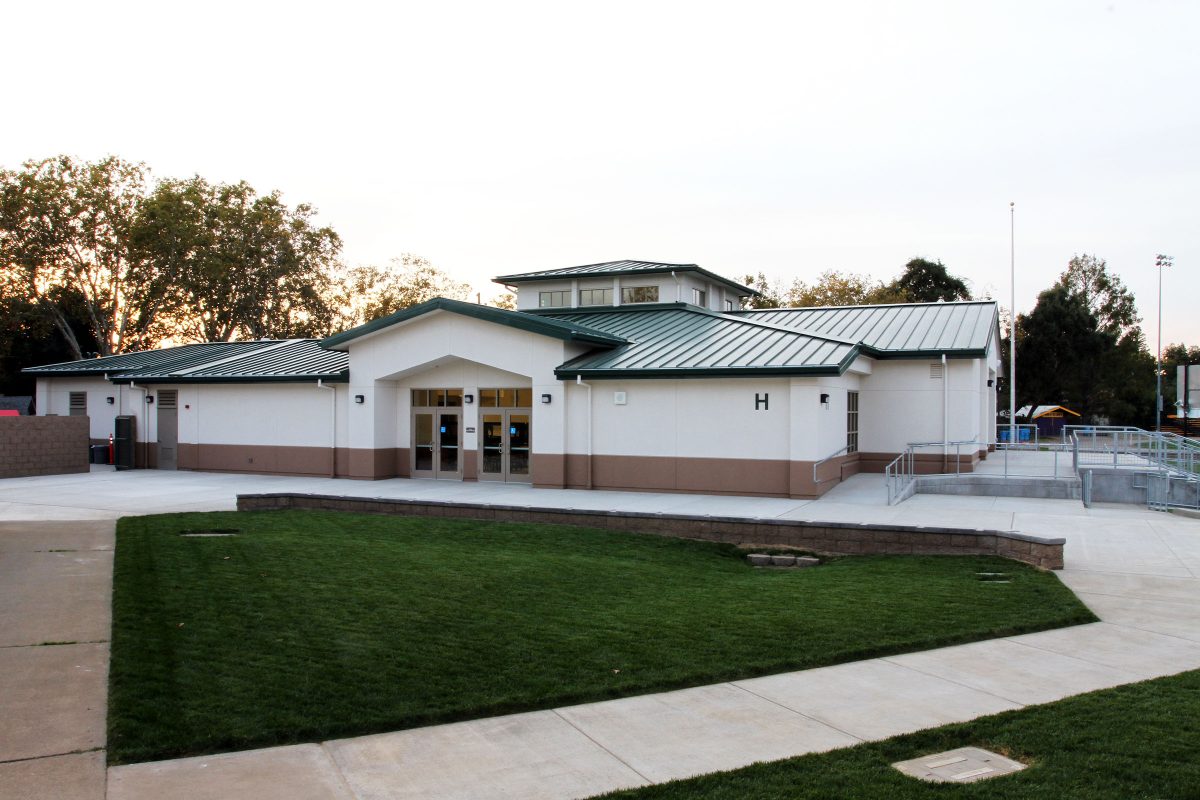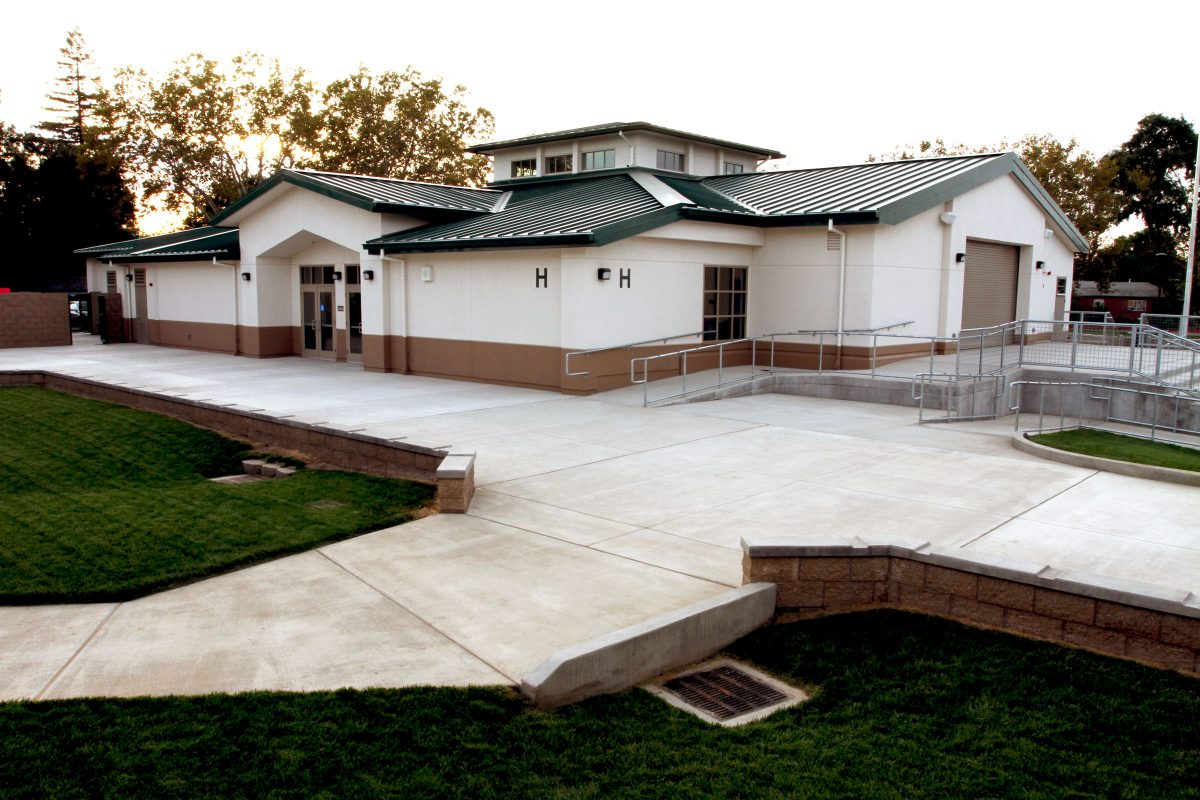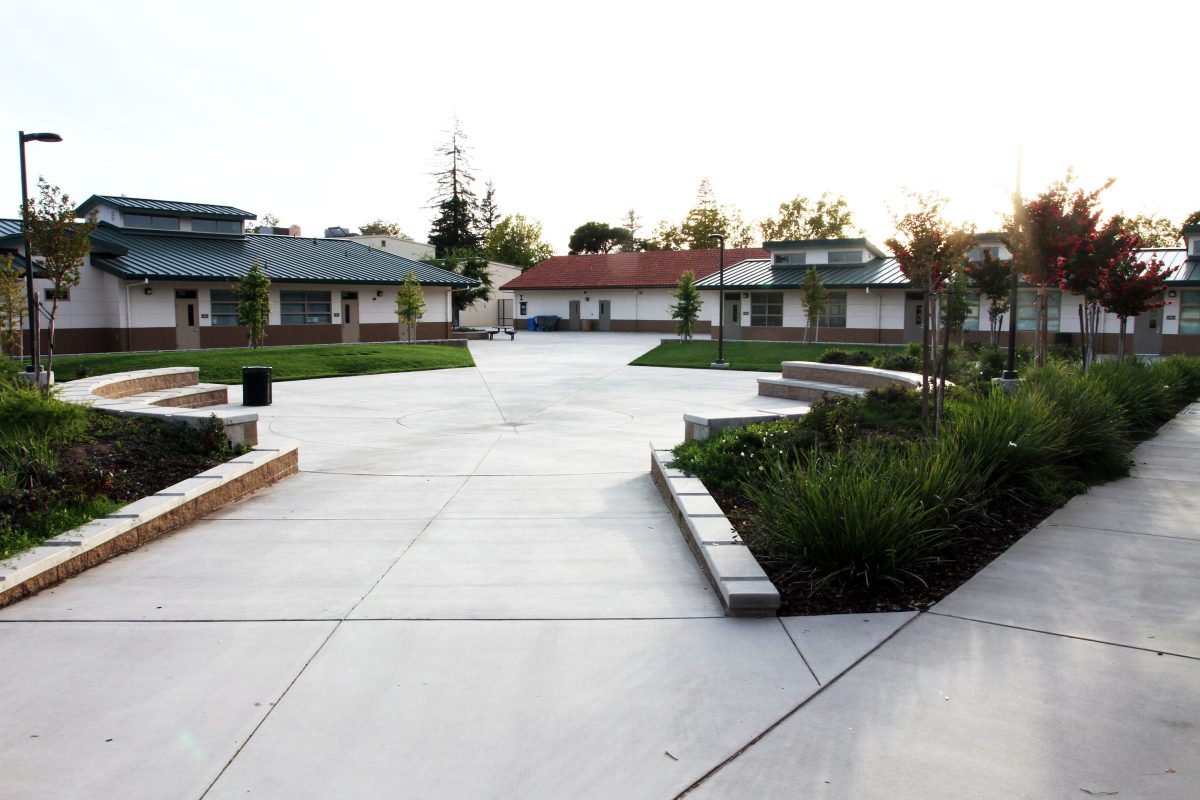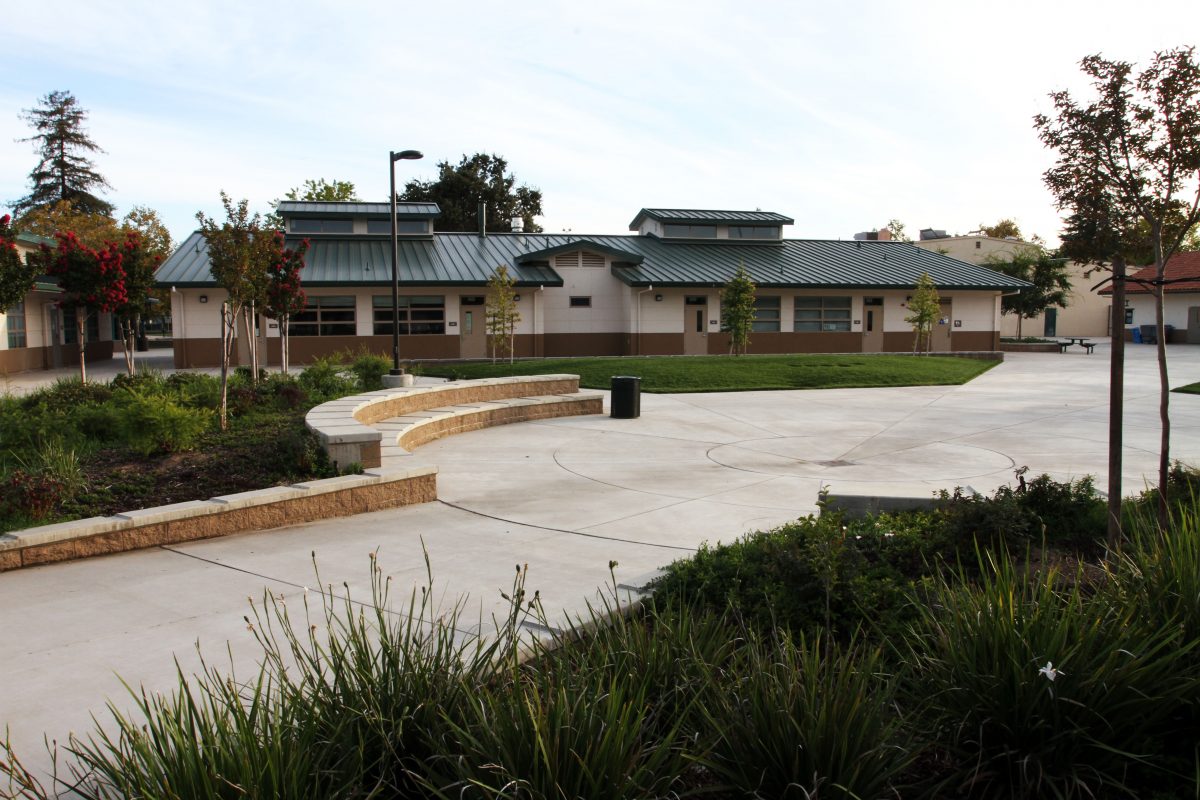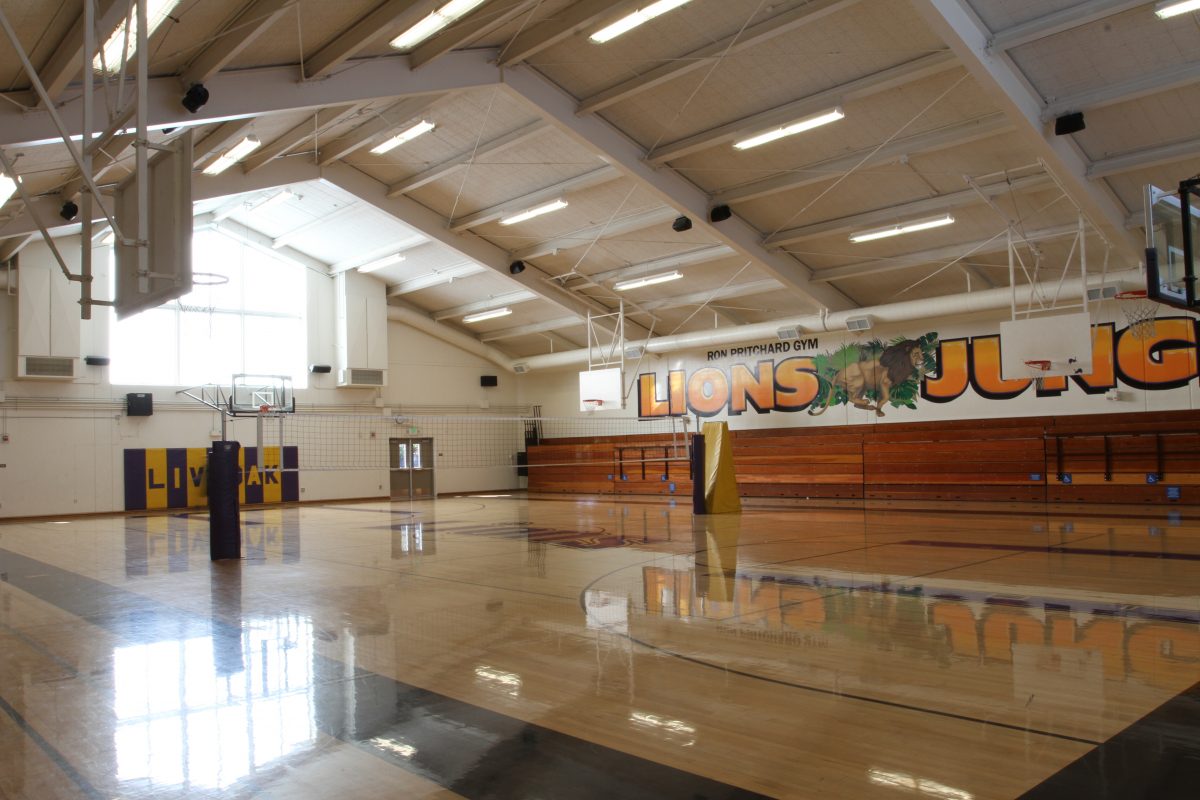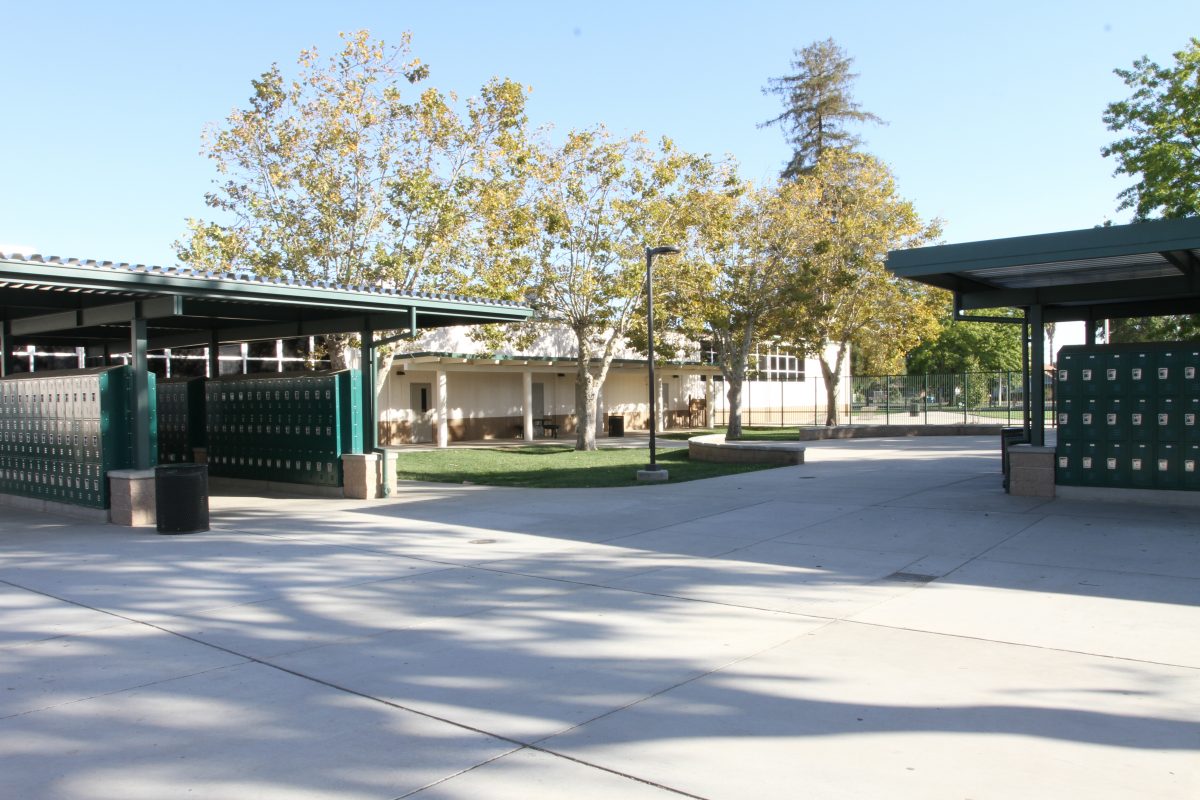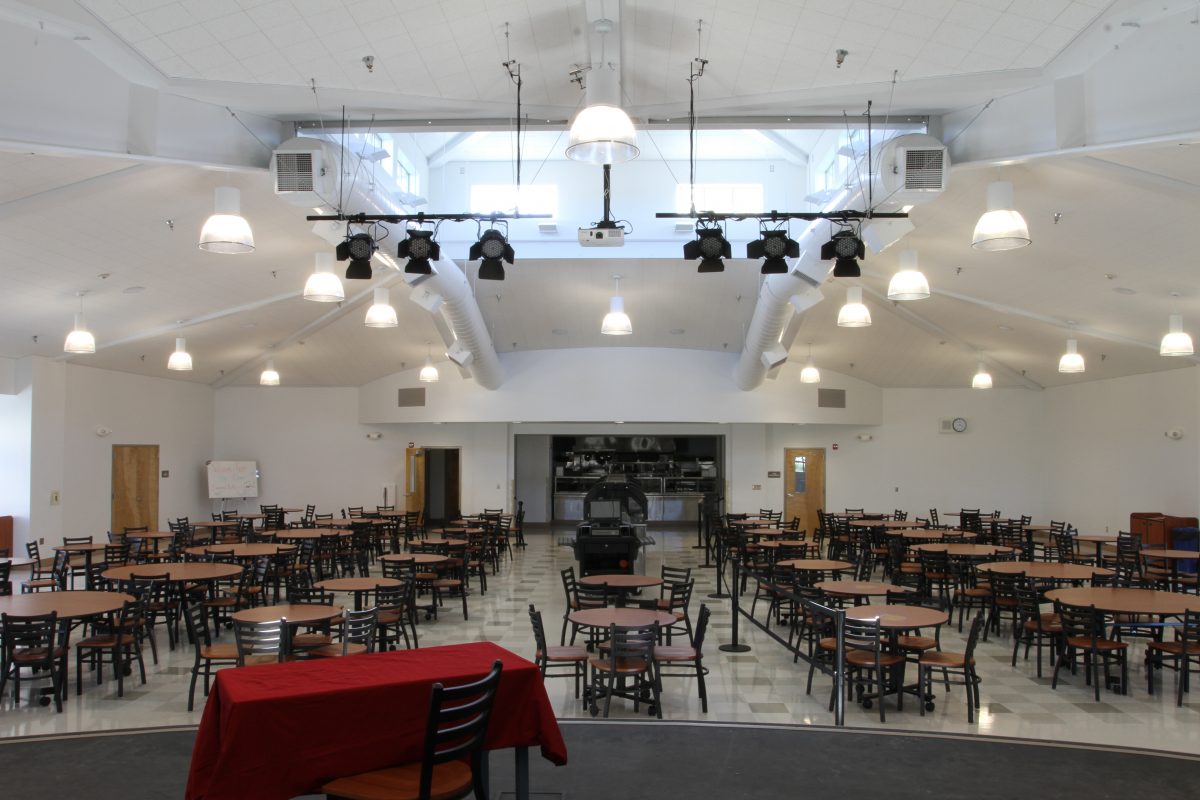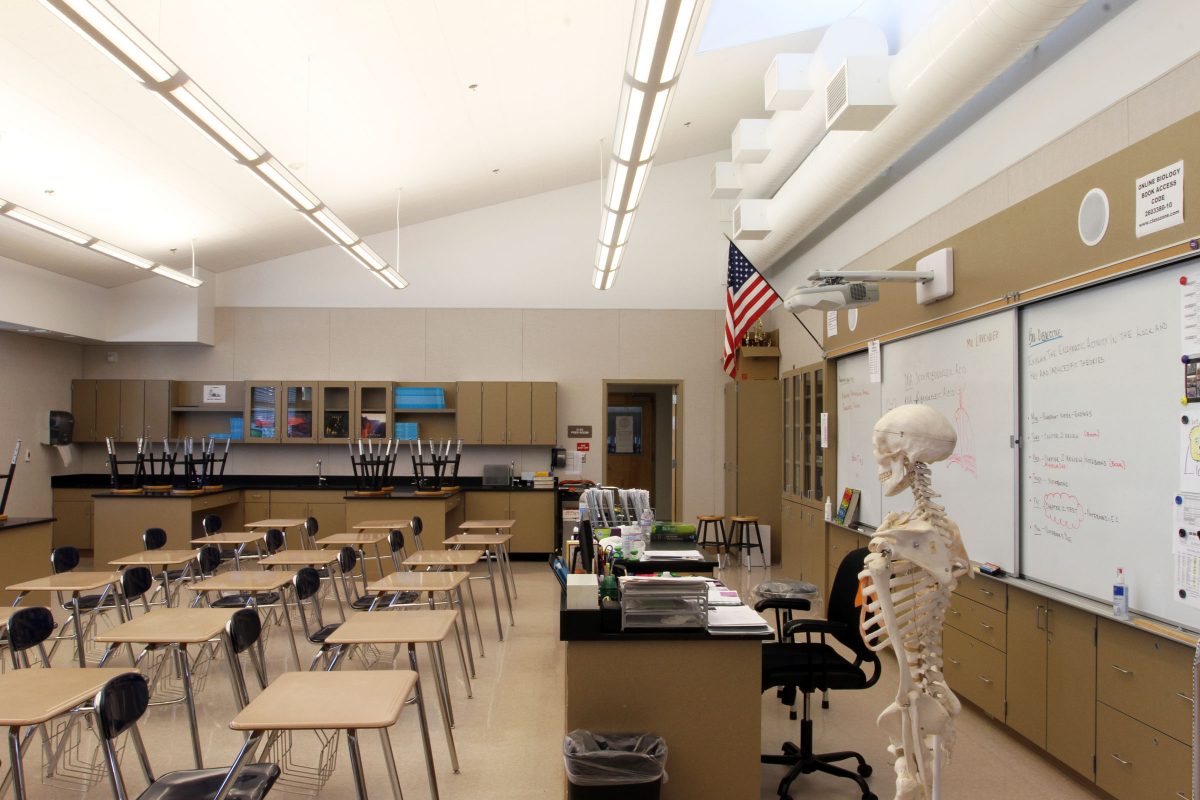 Client
Caltrans Commercial Vehicle Enforcement Facility
Project
This one hundred million dollar complex incorporates advanced inspection technology that will serve nearly 10,000 trucks per day, improving traffic safety and travel time.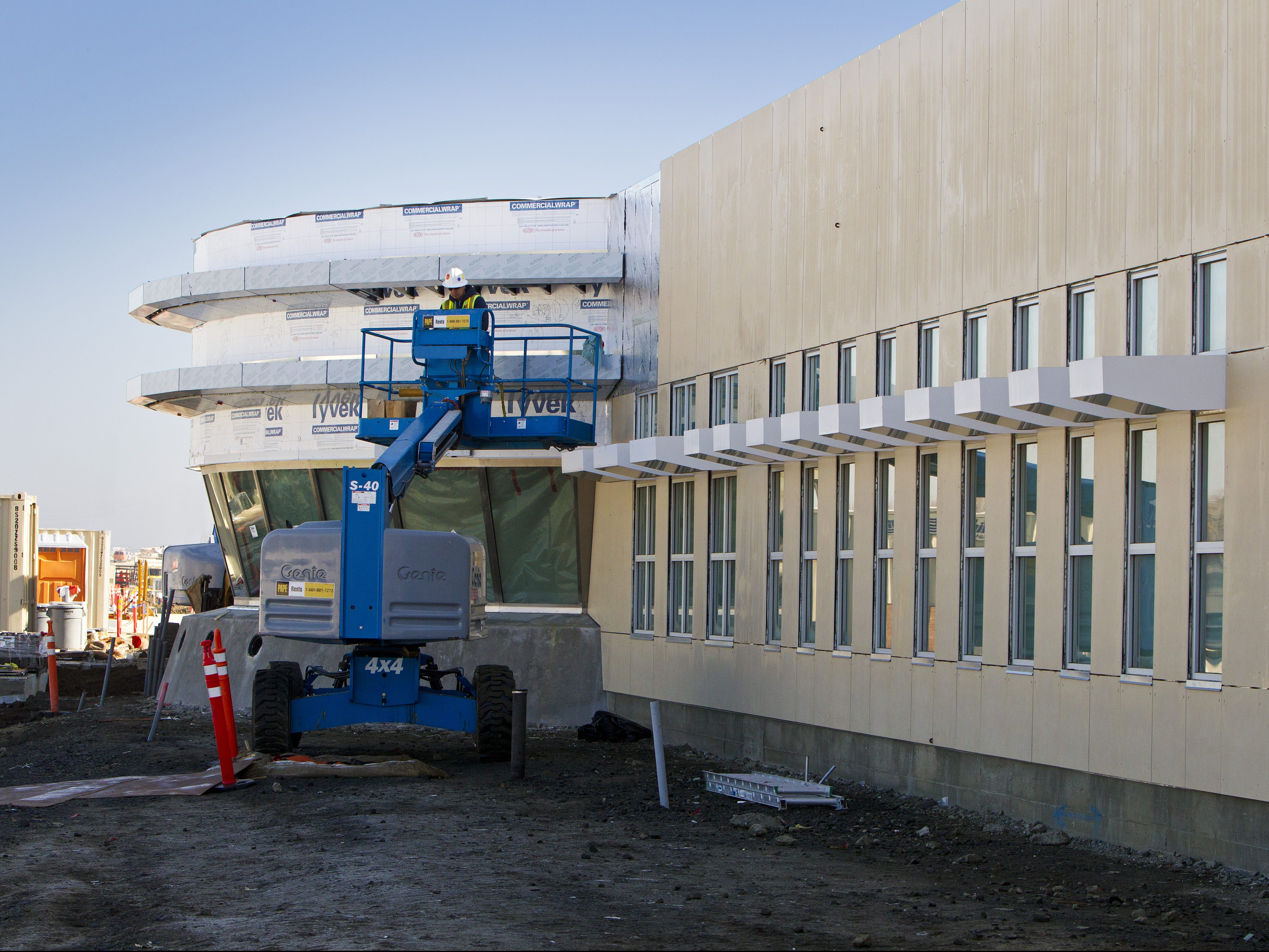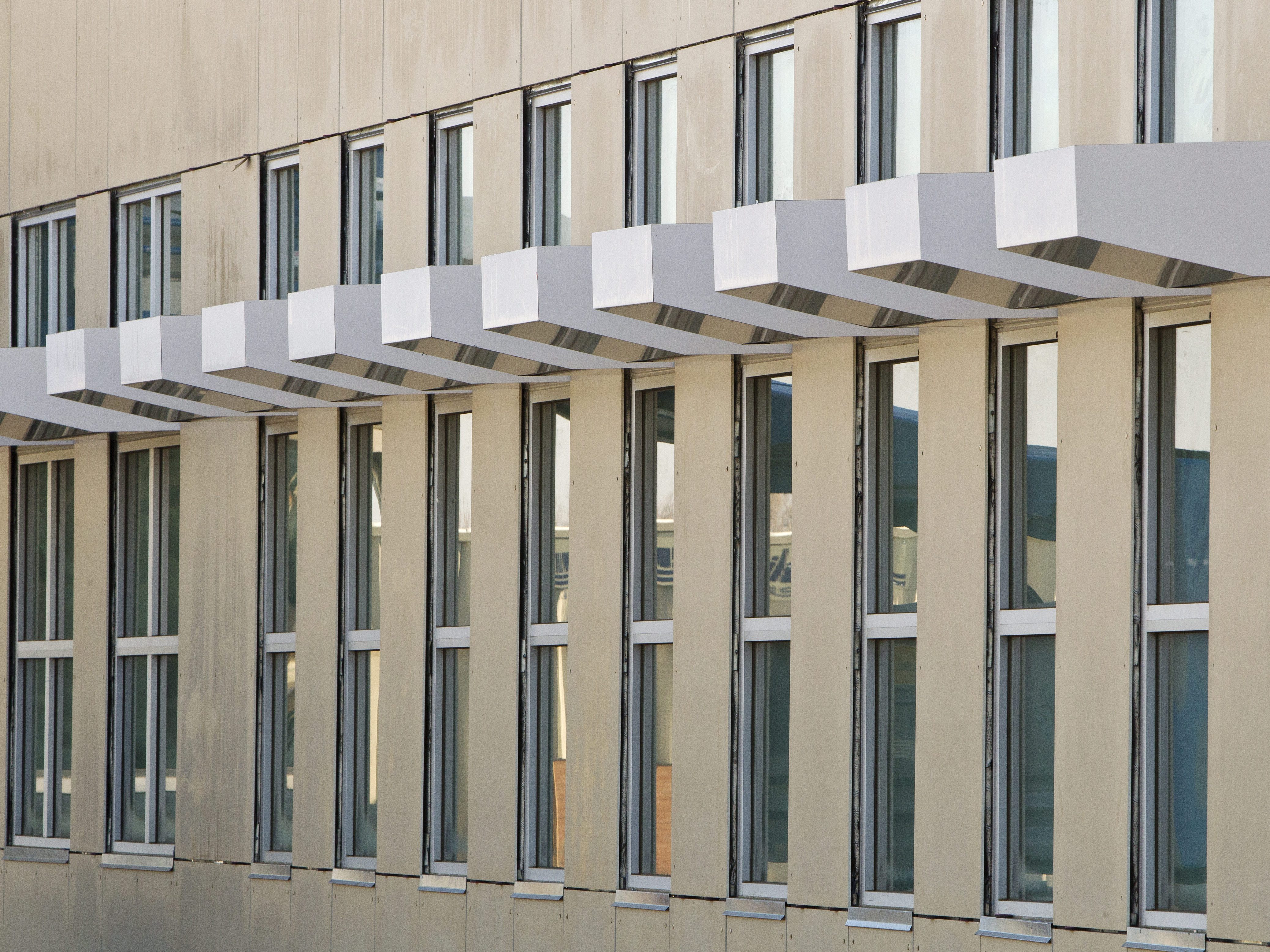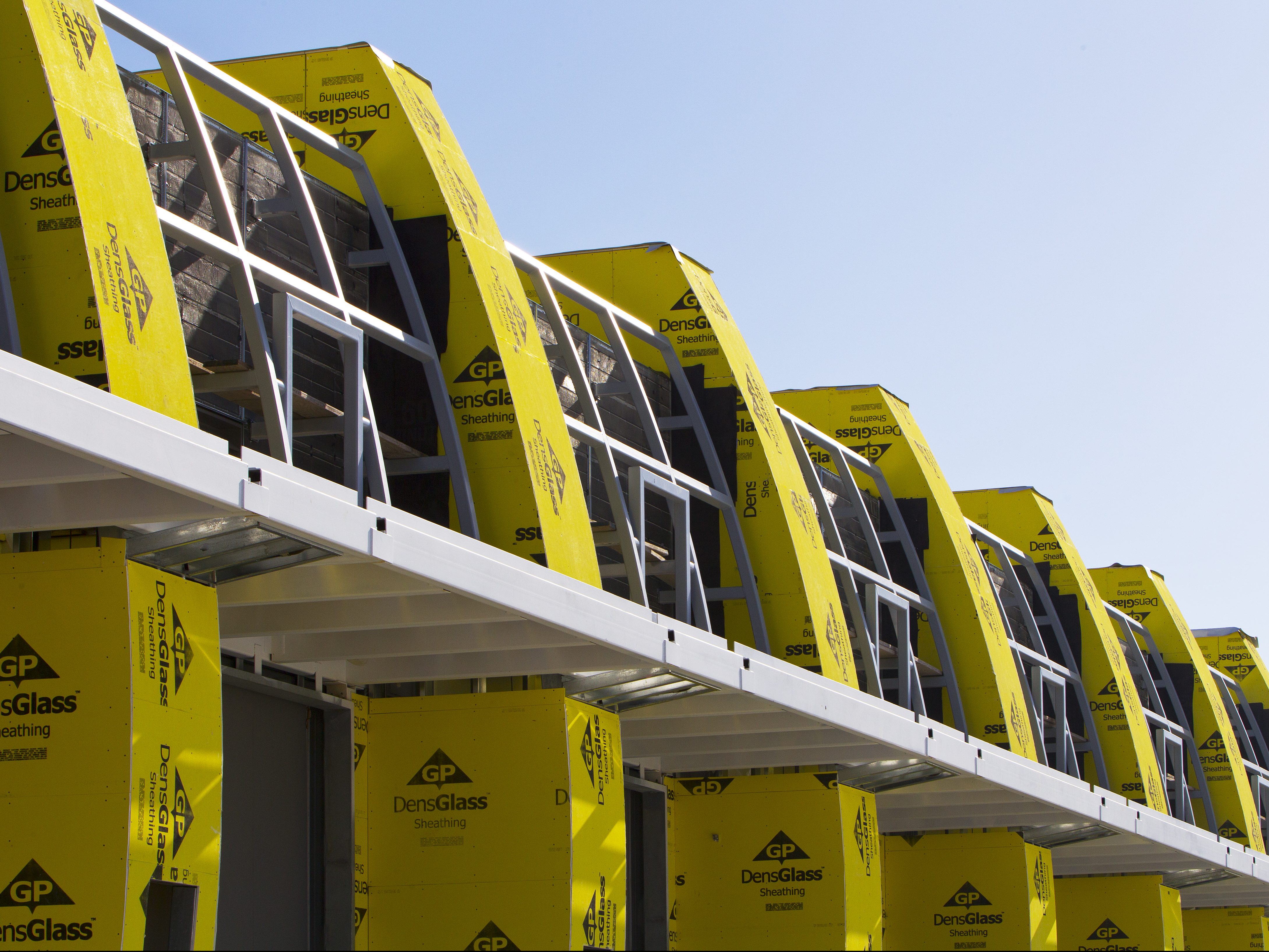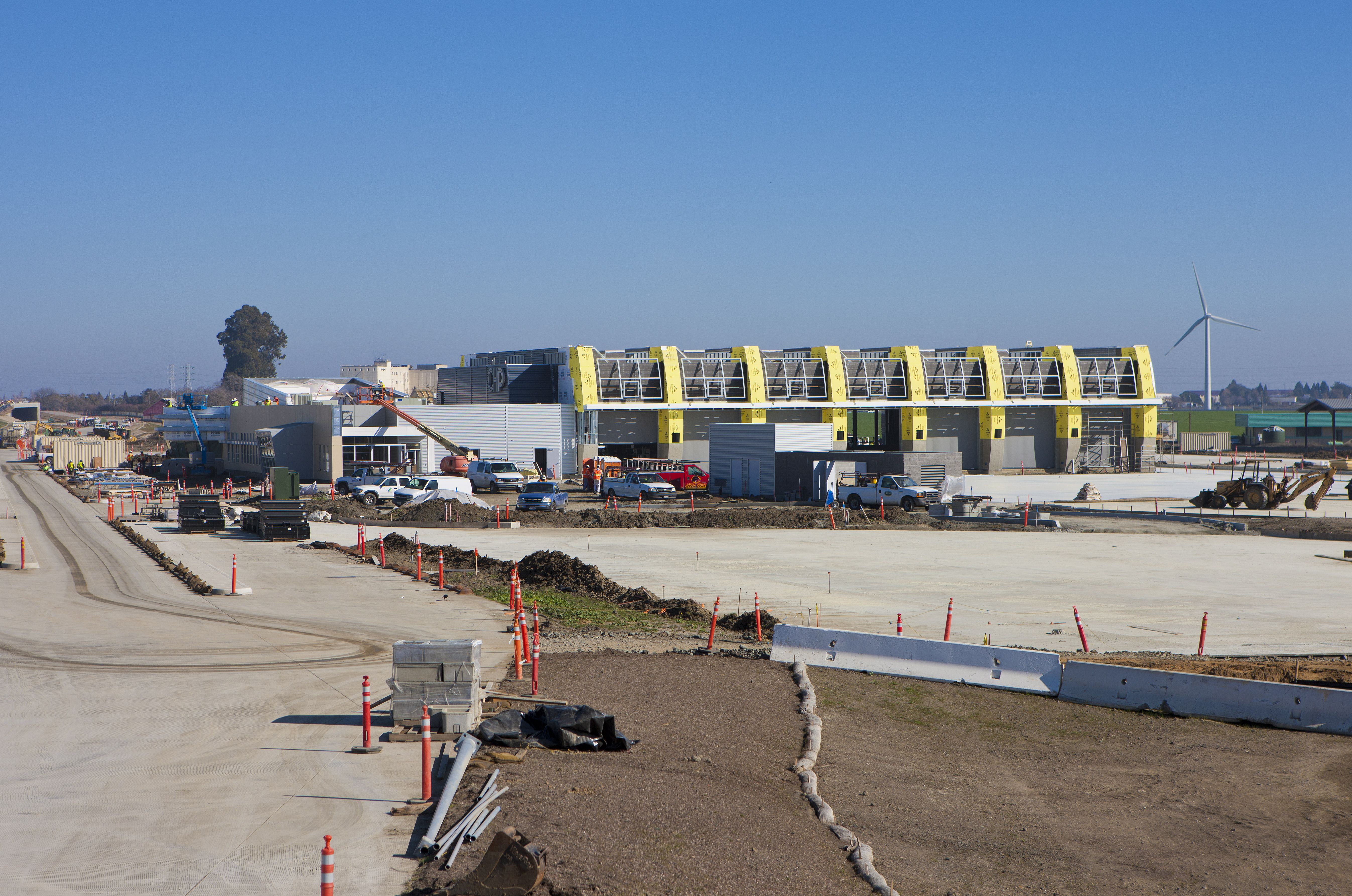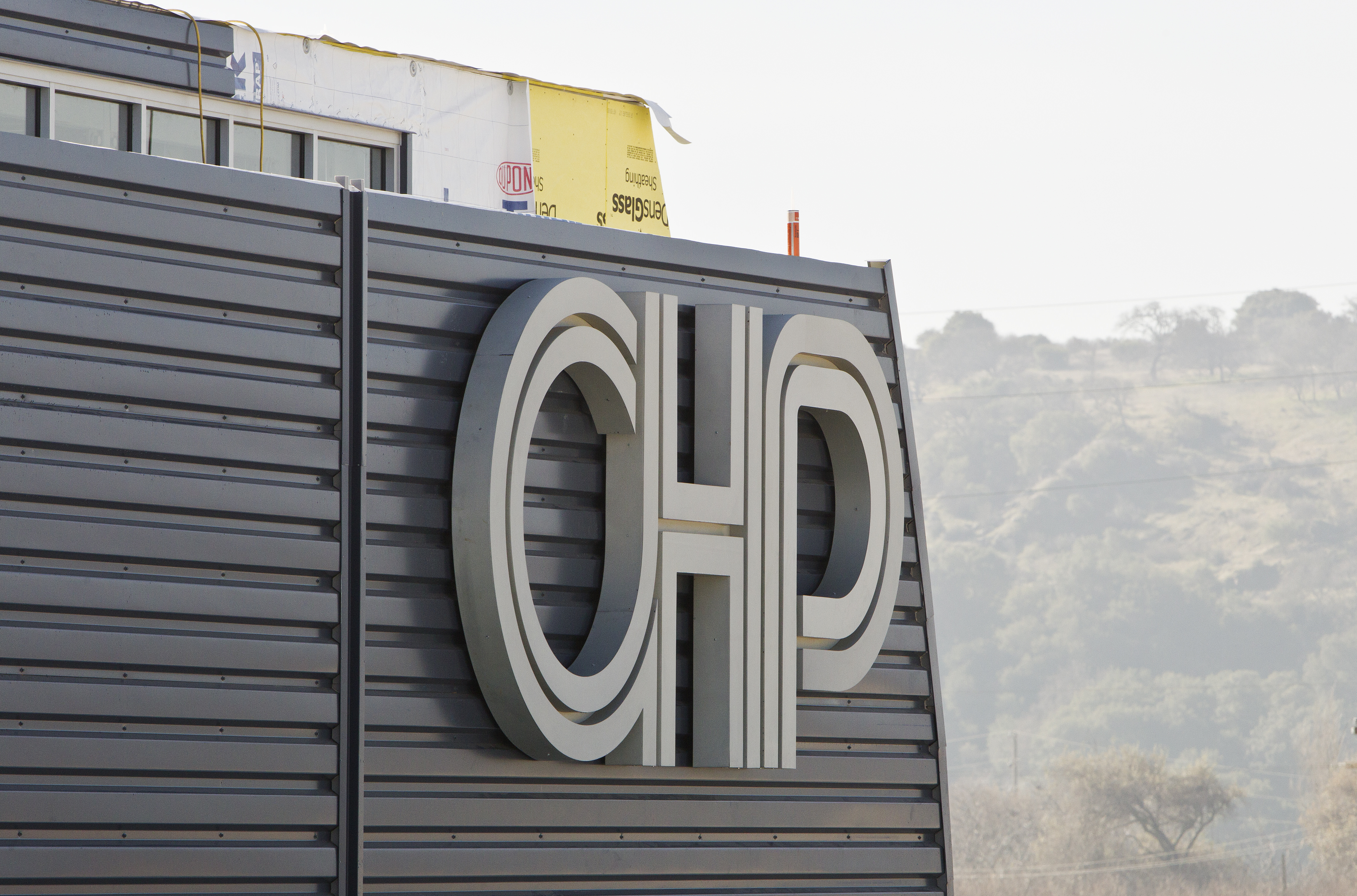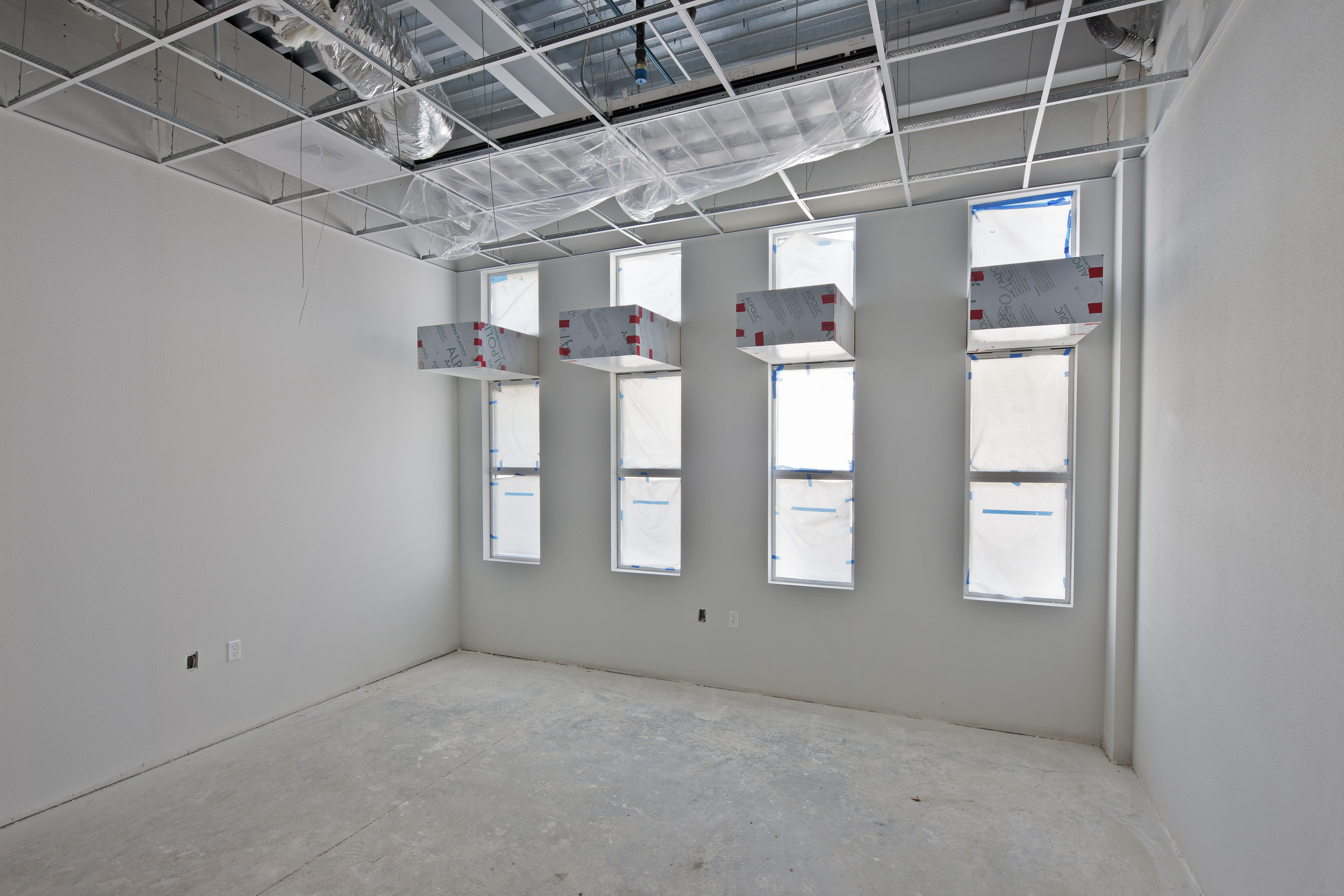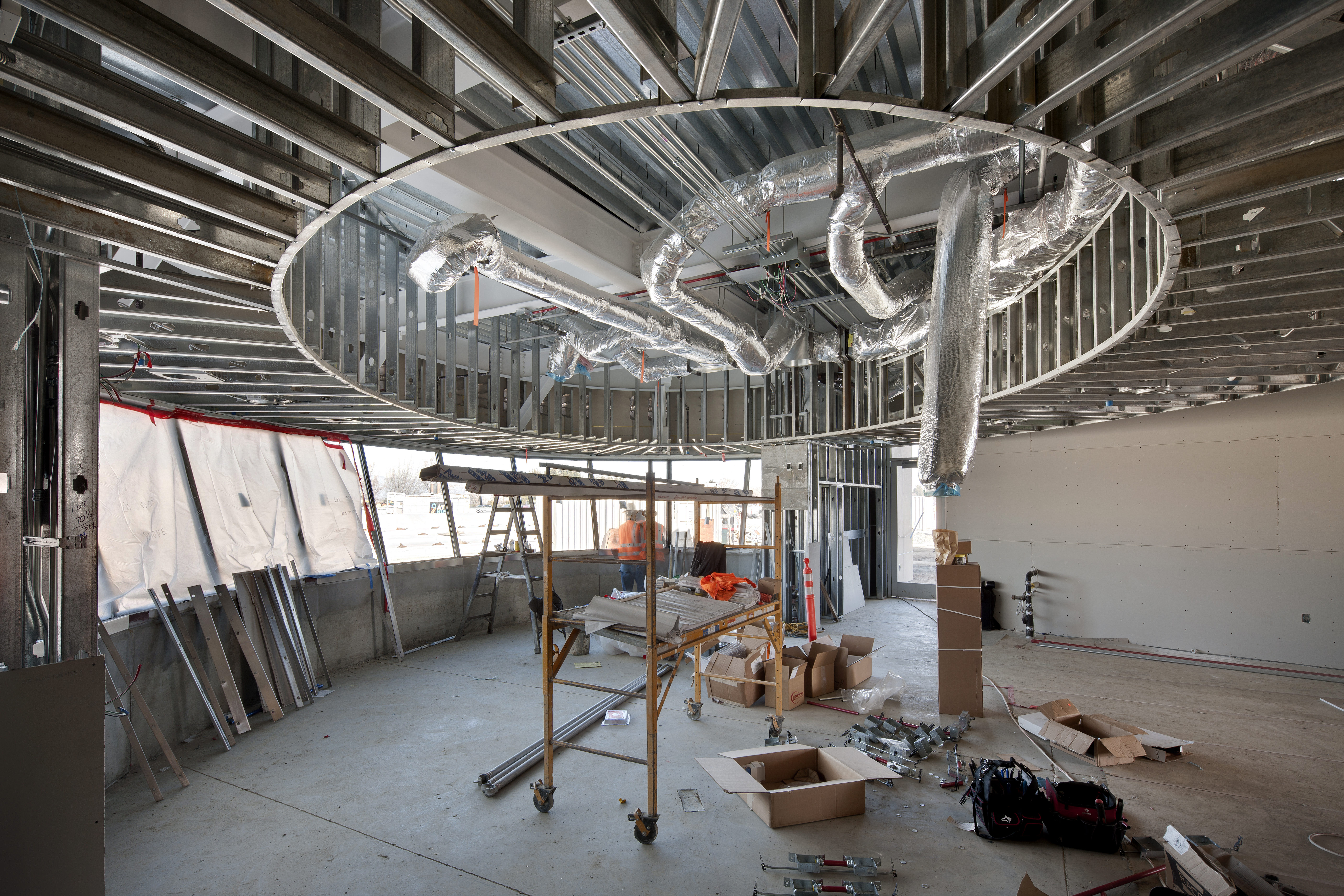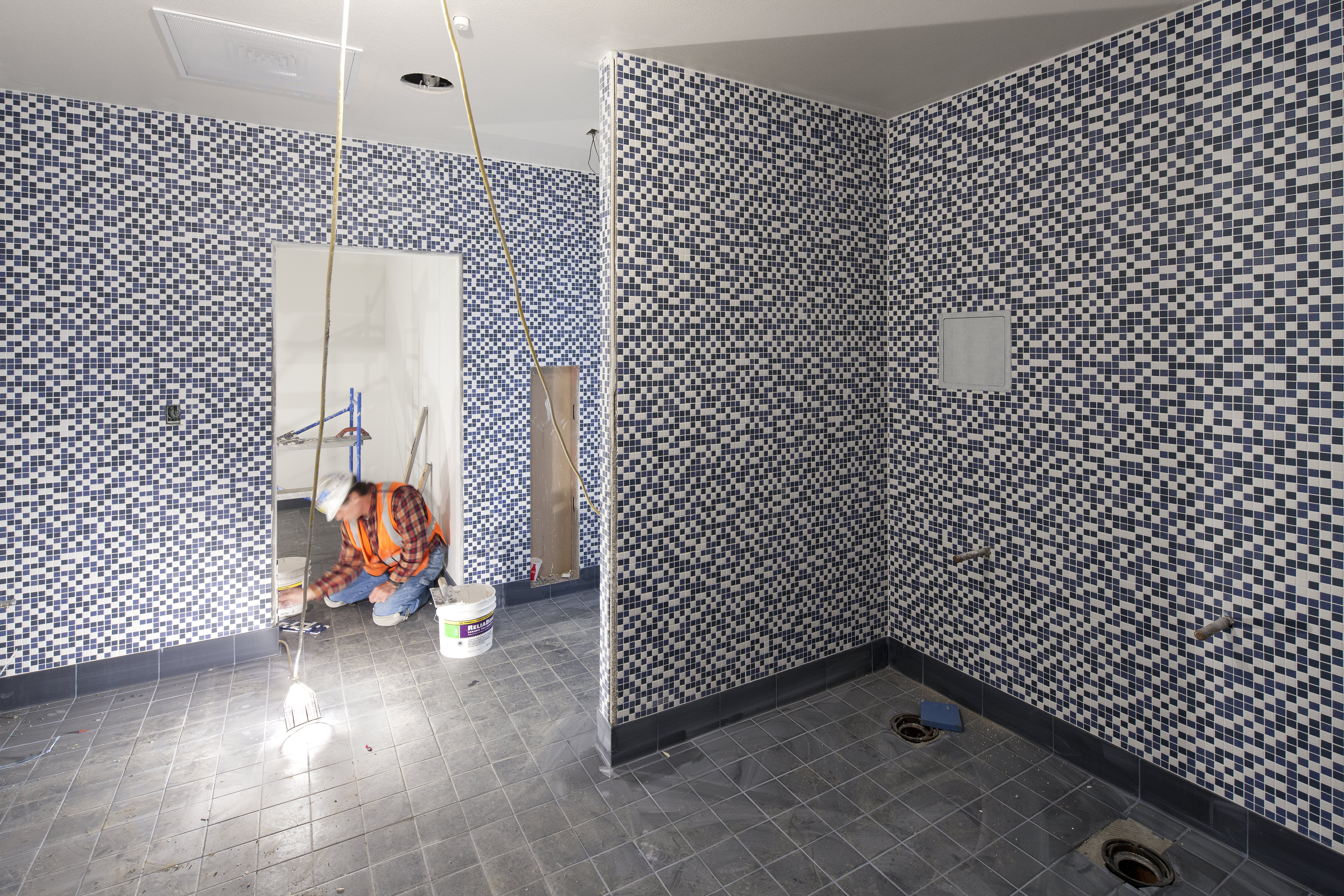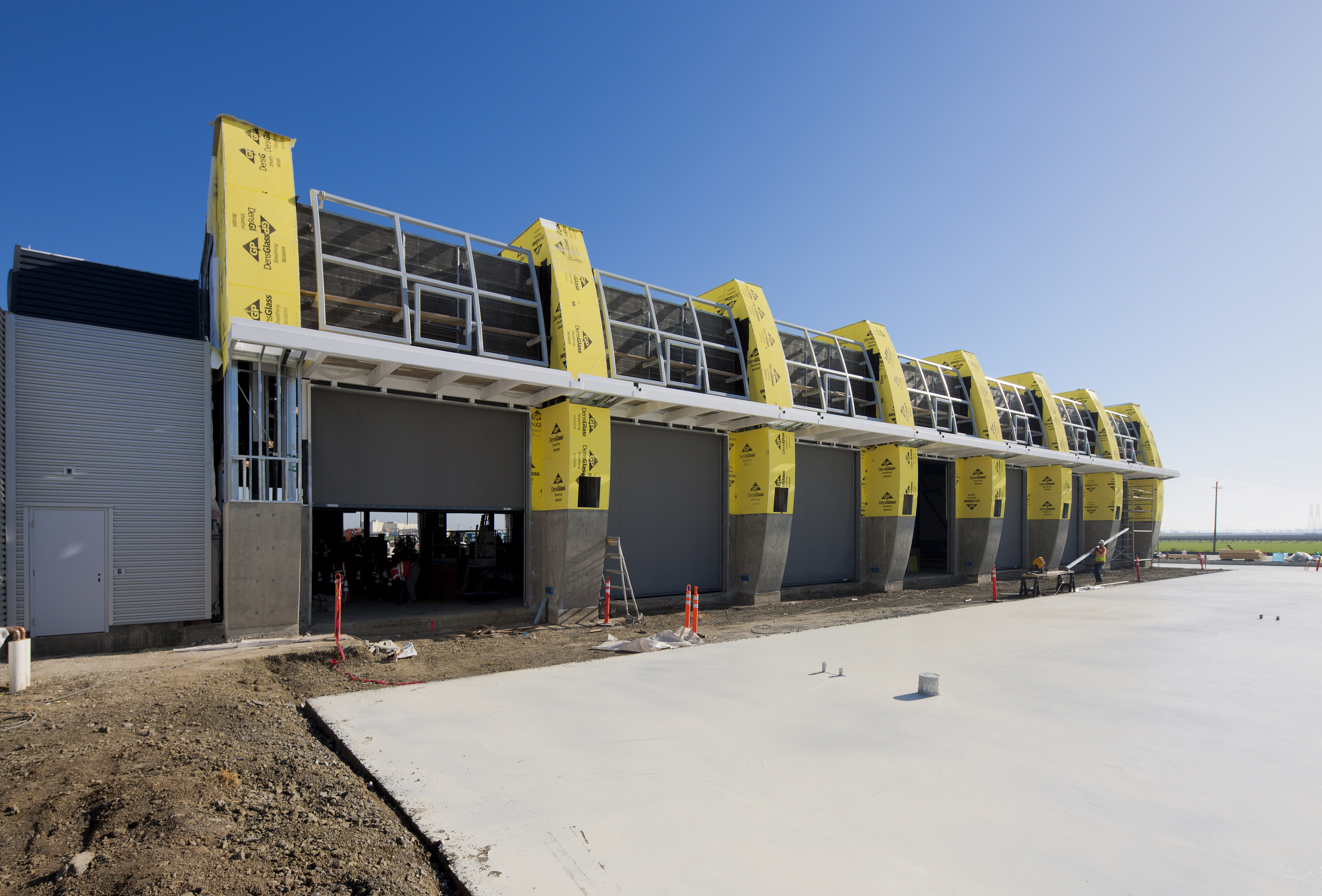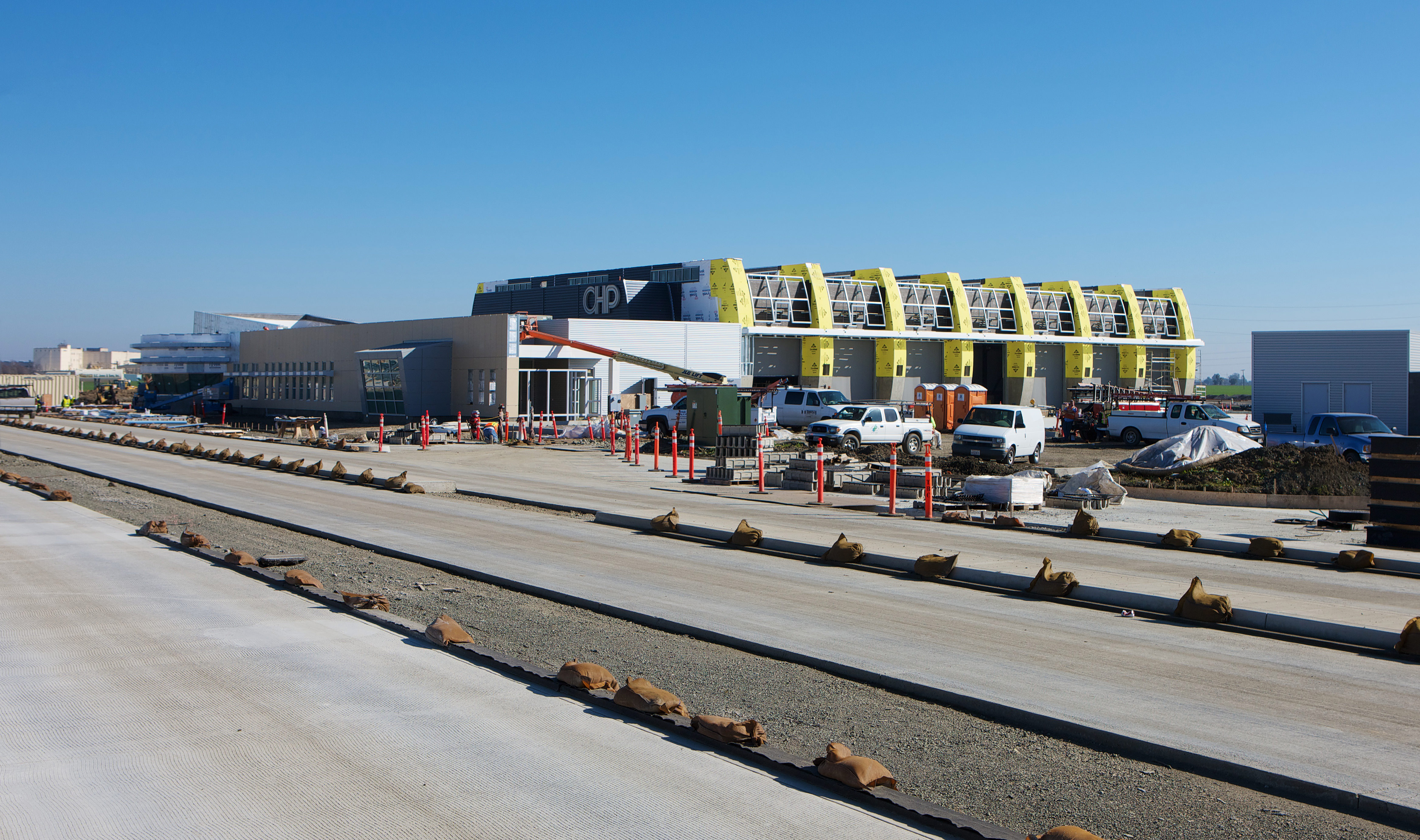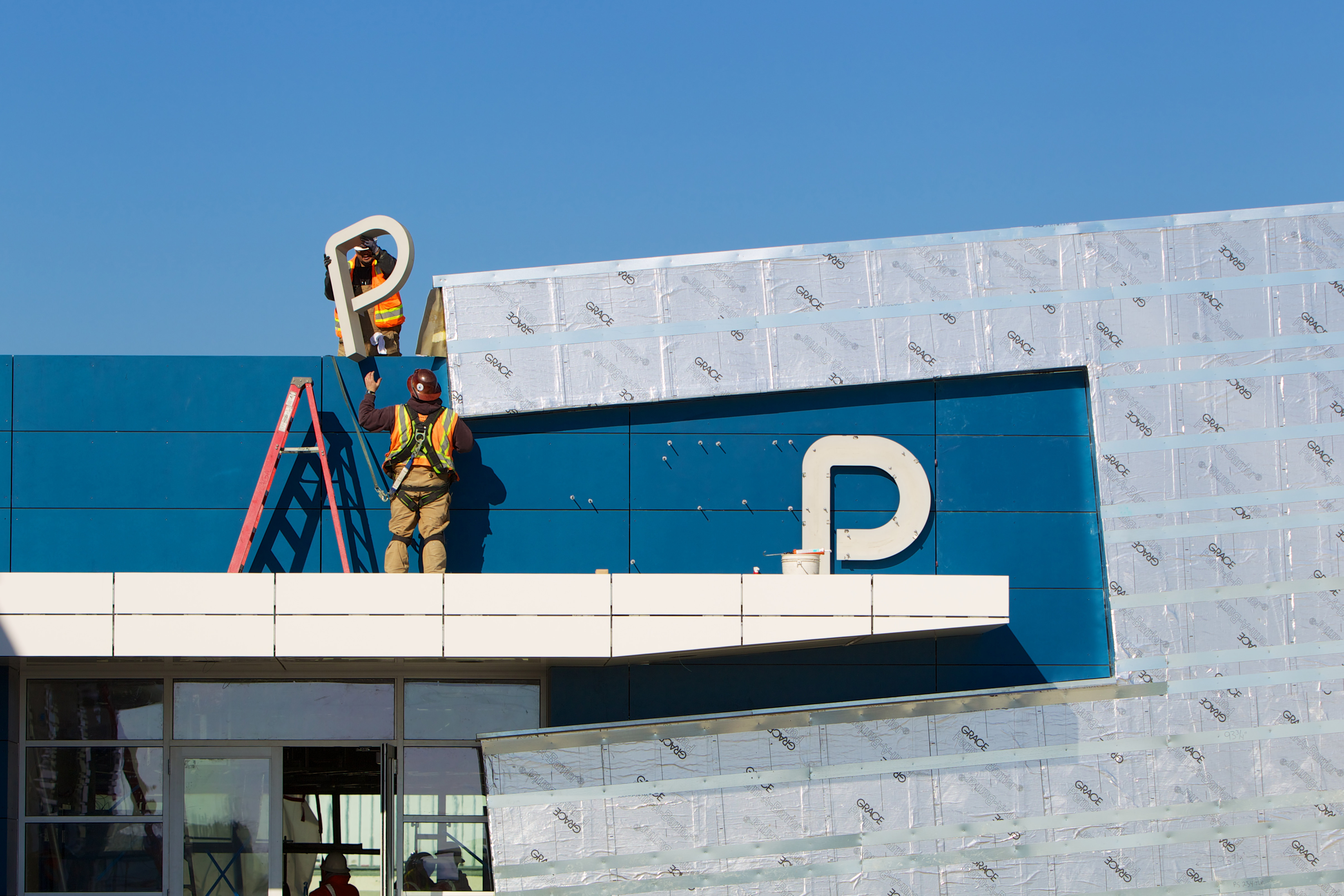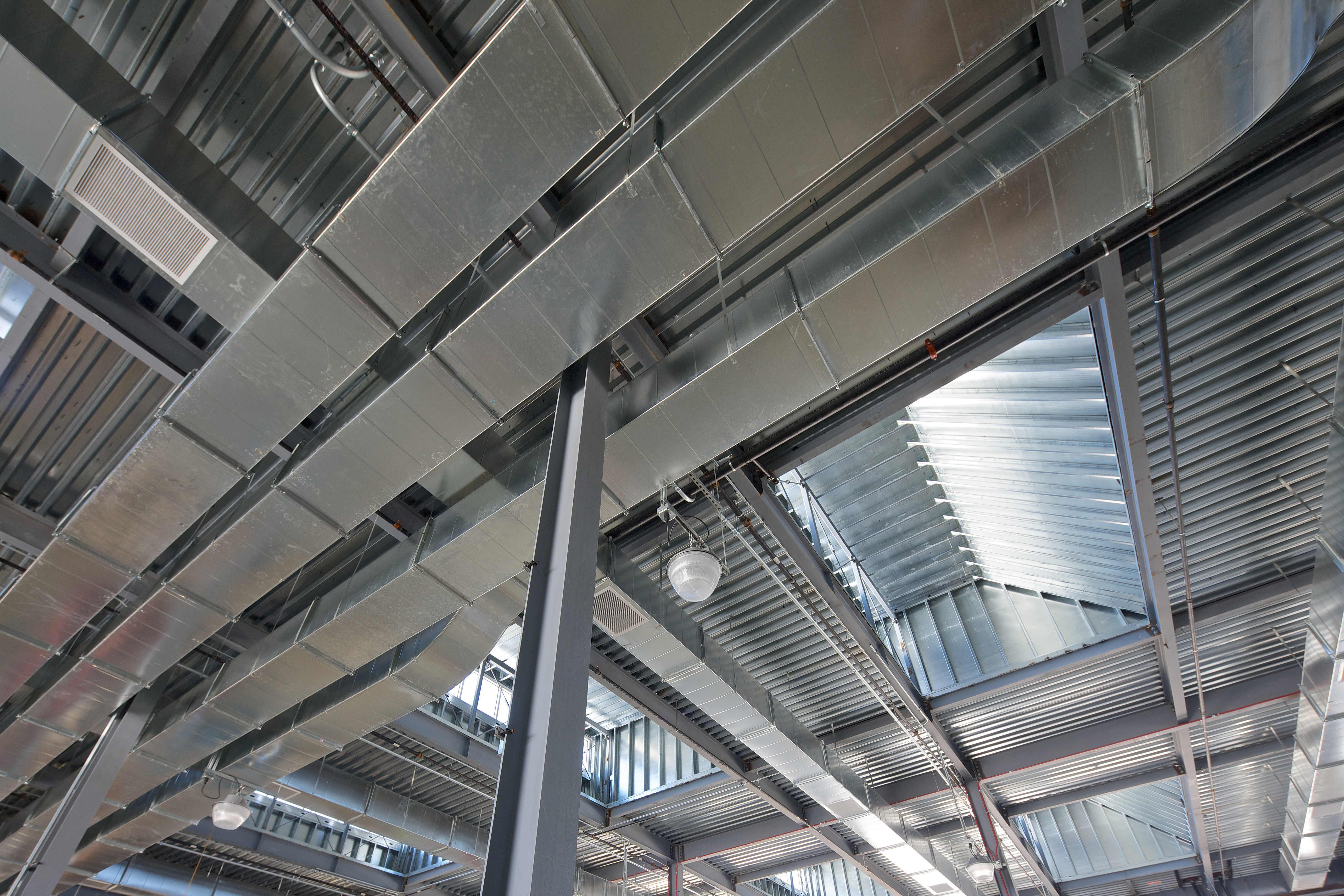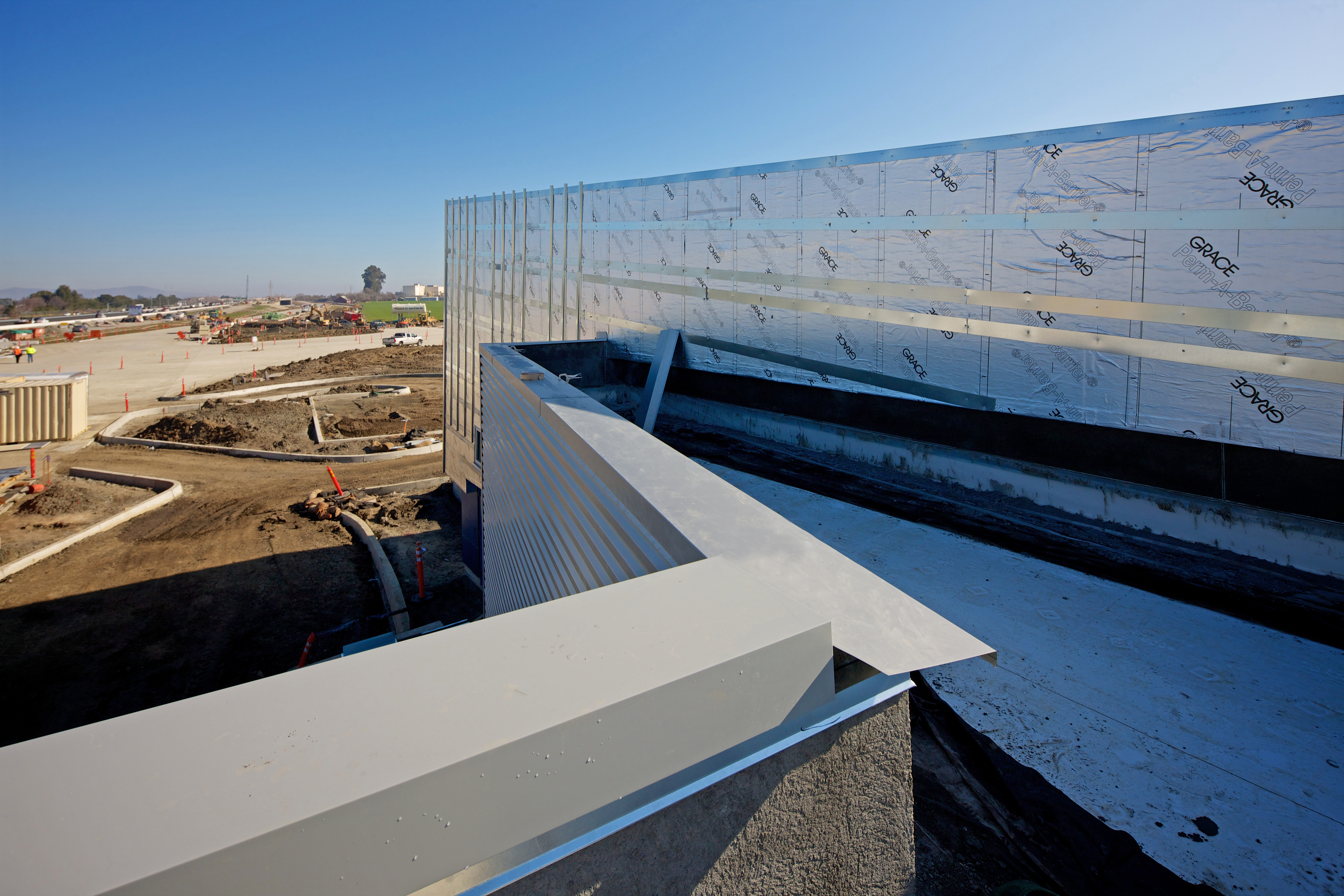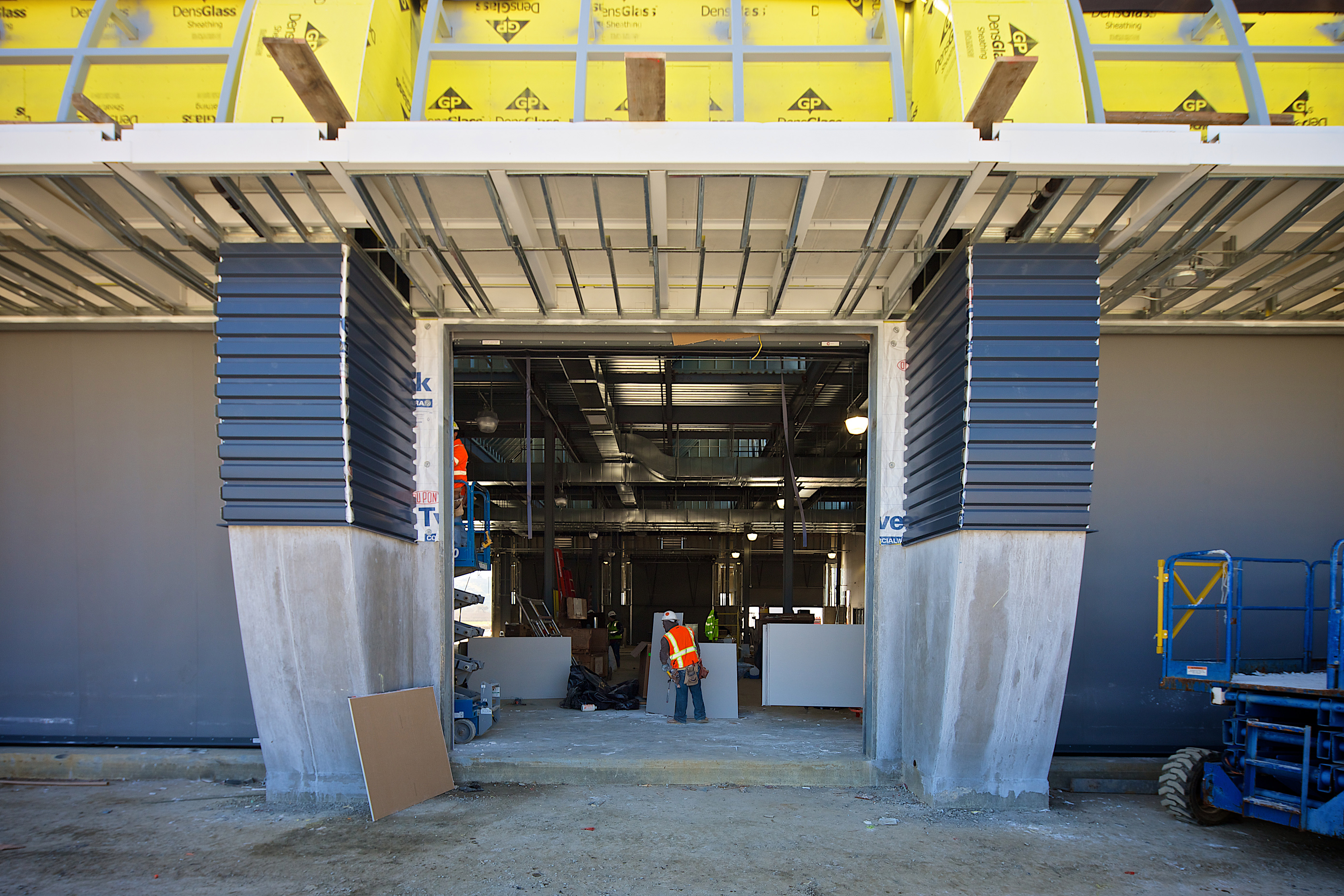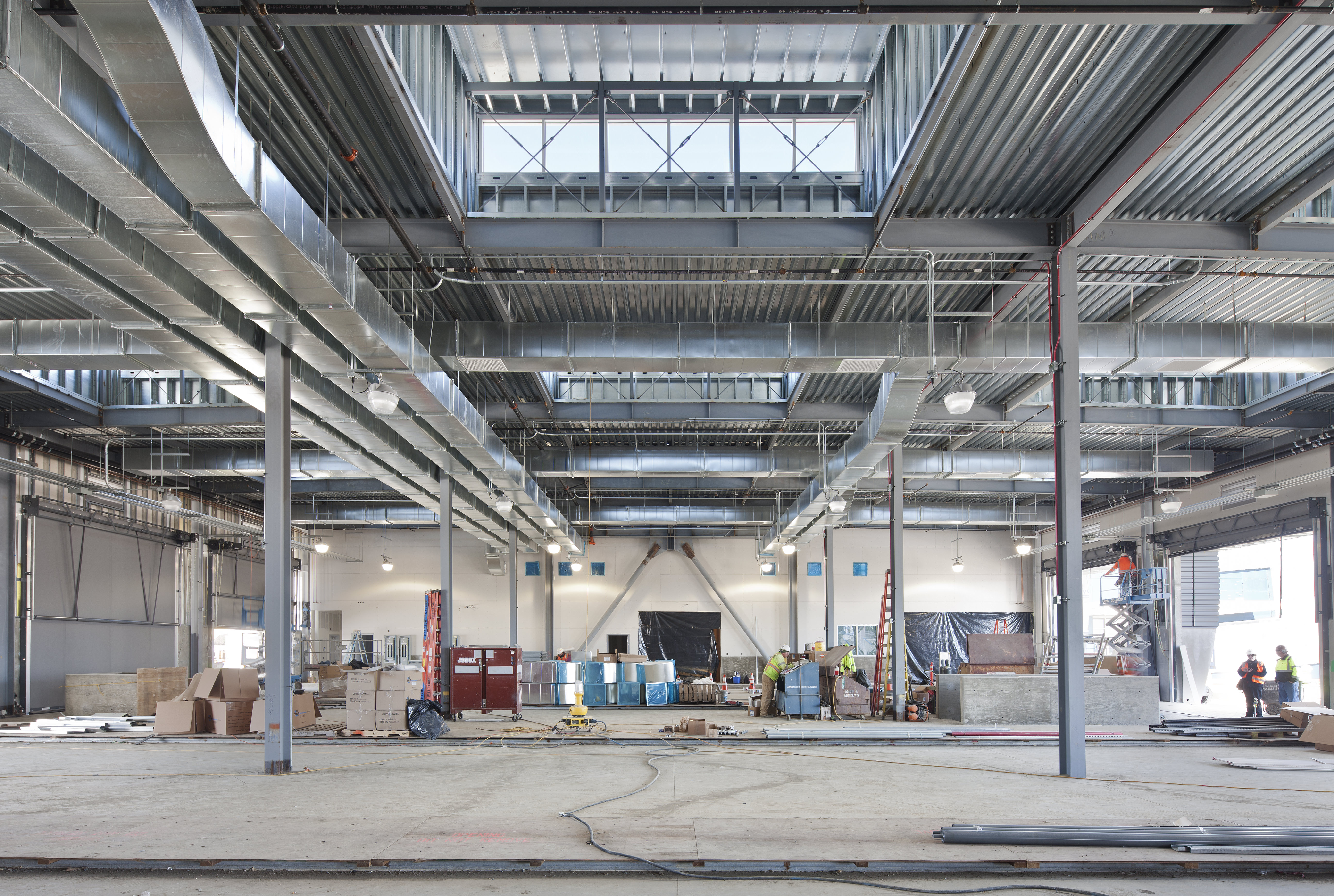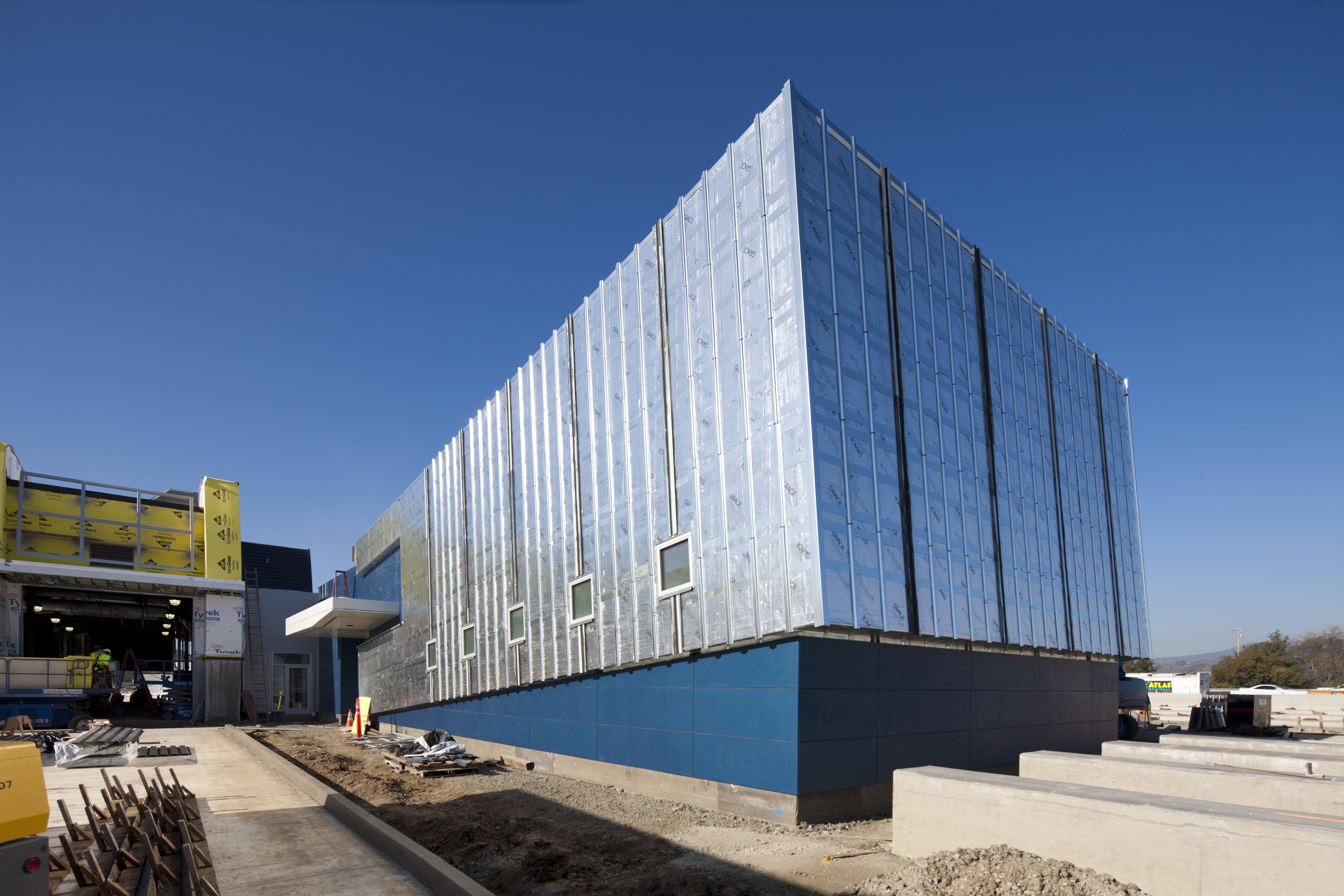 Client
Del Deyo Elementary School
Project
Landmark installed two new Project Frog classroom buildings at Del Dayo ES, a growing campus in Sacramento, California. Assisting the District with this project from schematic design, we applied lessons learned from our previous successful Project Frog projects, including critical schedule information. These projects were the District's first encounter with this panelized system, which was selected due to the speed of assembly.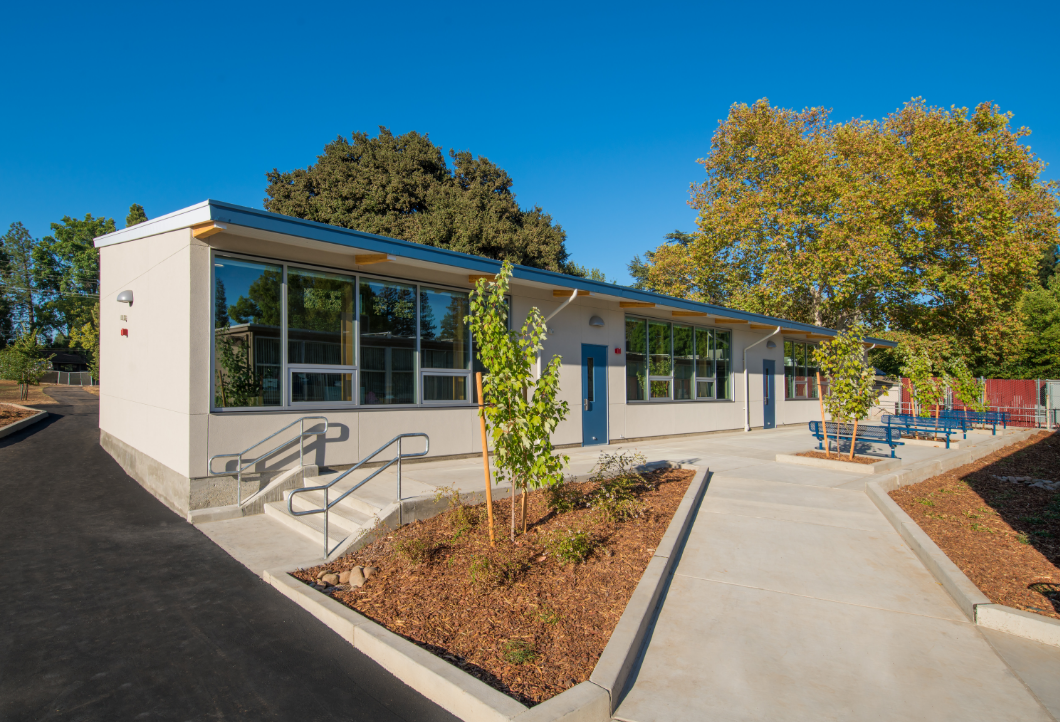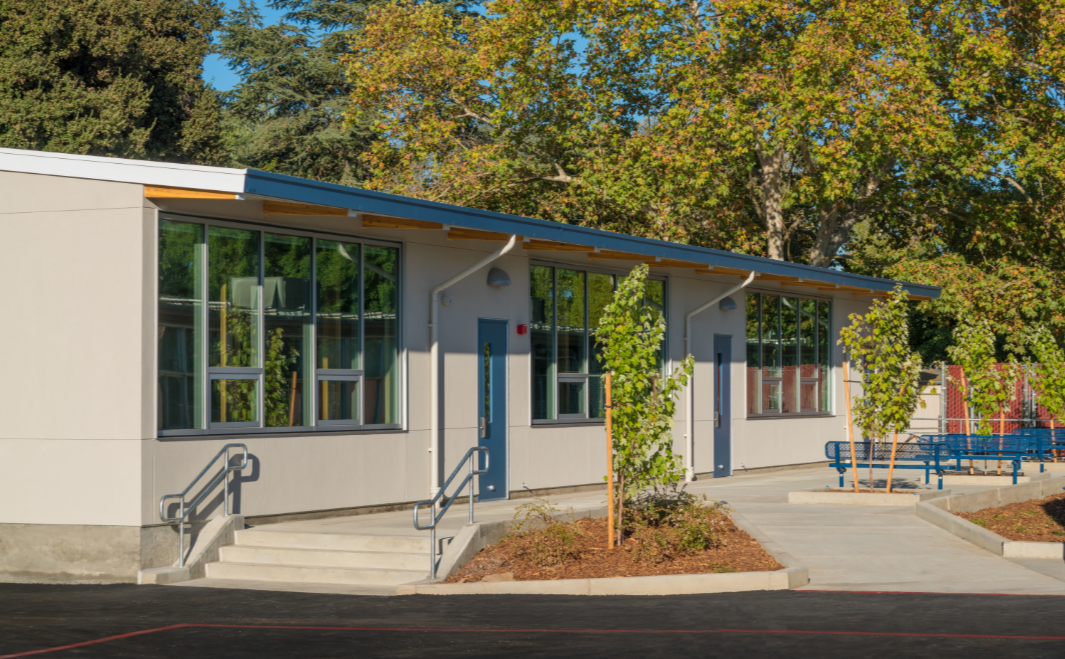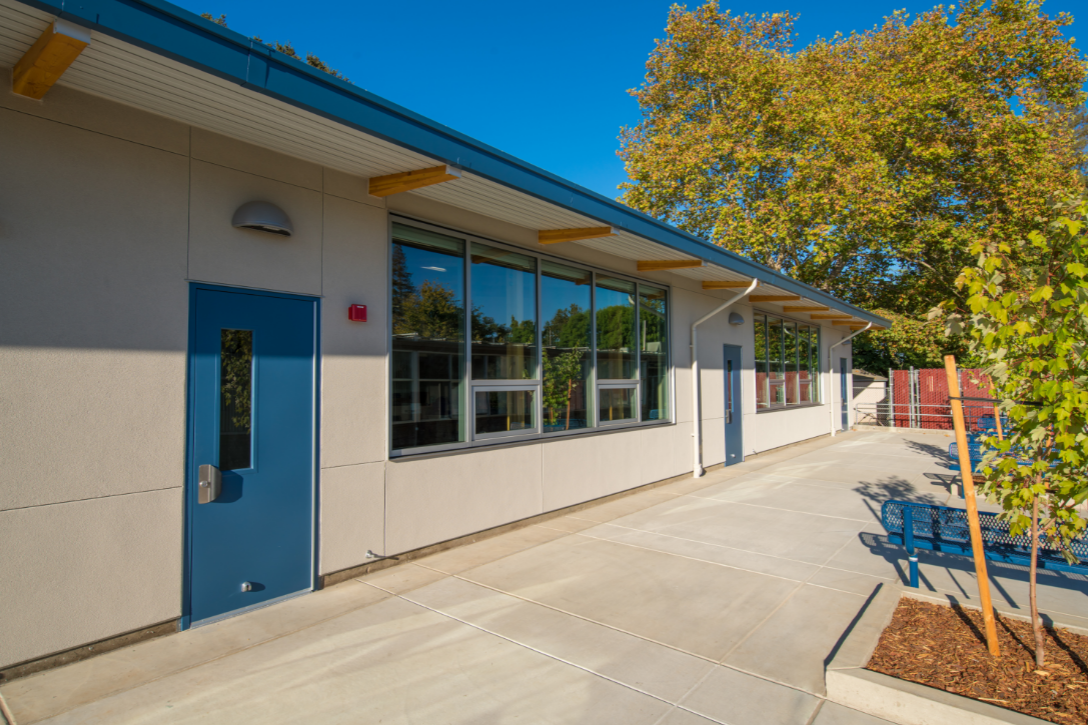 Client
Mariemont Elementary School
Project
Landmark installed two new Project Frog classroom buildings at Mariemont ES, a growing campus in Sacramento, California. Assisting the District with this project from schematic design, we applied lessons learned from our previous successful Project Frog projects, including critical schedule information. These projects were the District's first encounter with this panelized system, which was selected due to the speed of assembly.
Client
Washington Elementary School Steam Academy
Project
Rehabilitation of this 1970s-era facility transformed the campus into a 21st Century marvel, designed to support a project-based learning platform. The concept of "learn anytime, anywhere" is highlighted in all site spaces, including an administration building, multi-purpose building, classroom buildings, and outdoor learning spaces.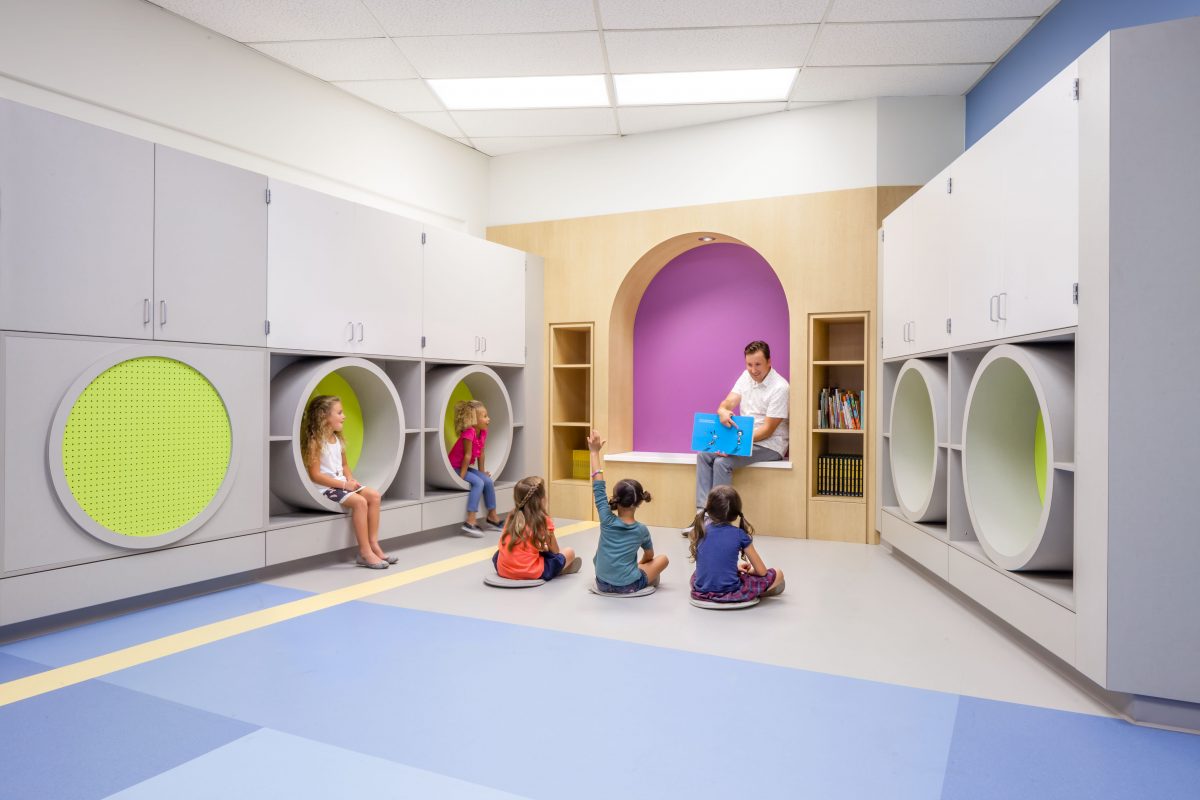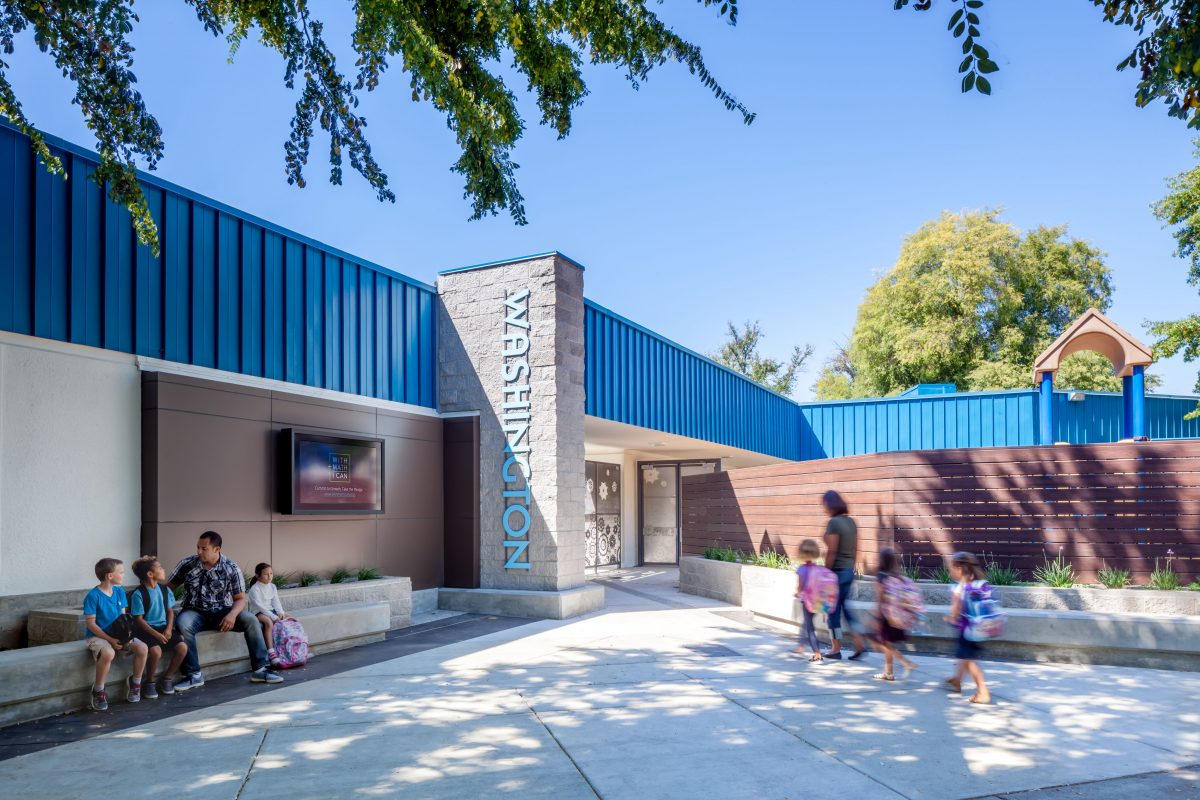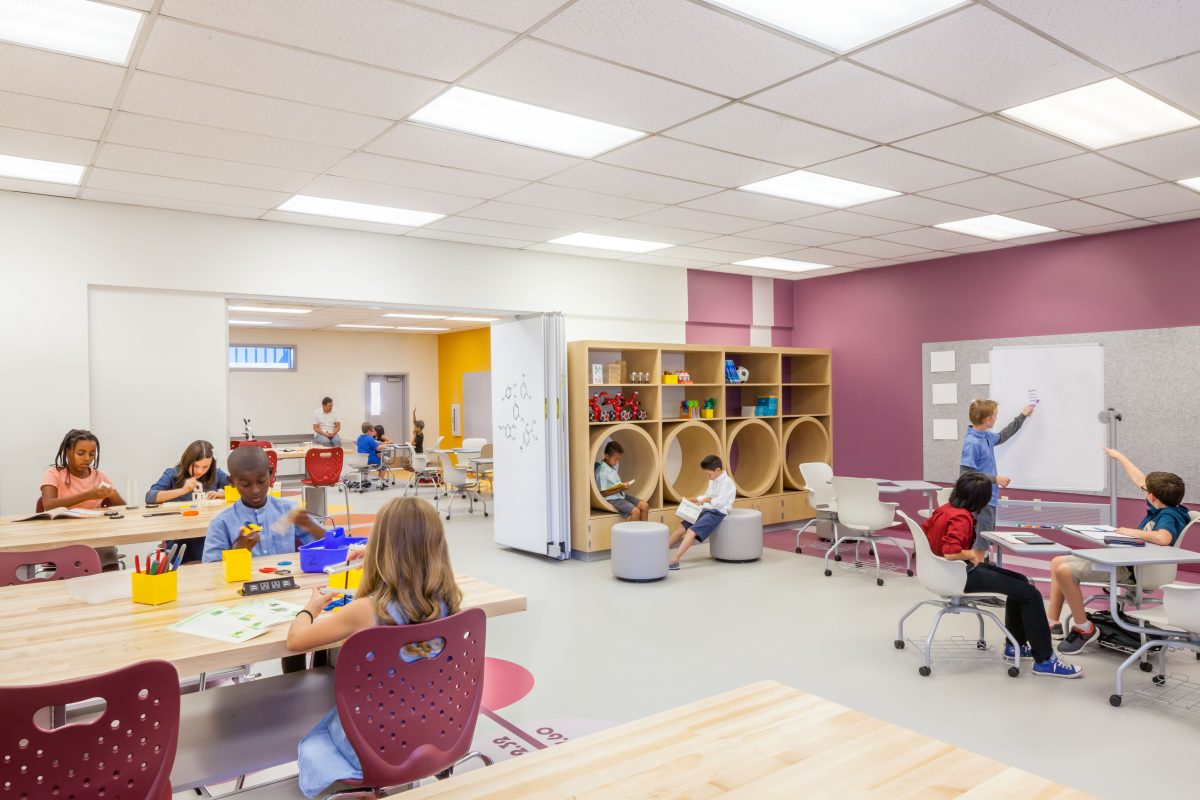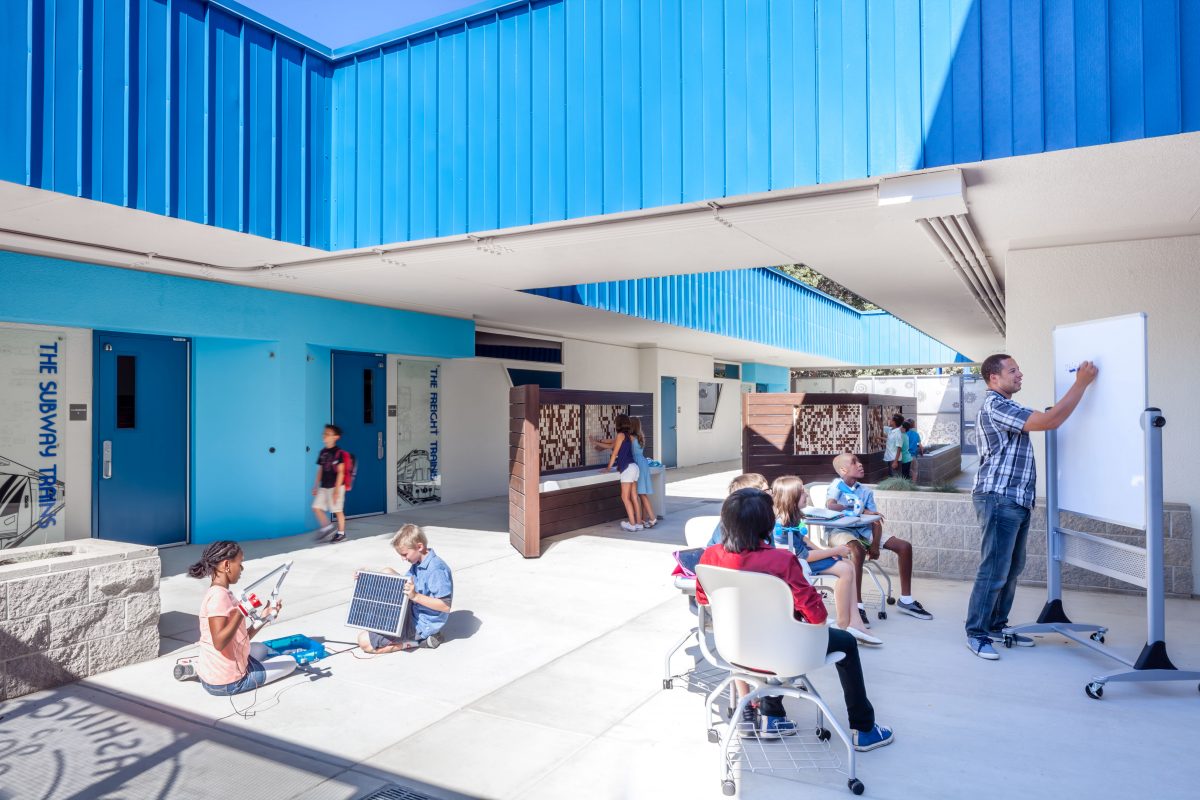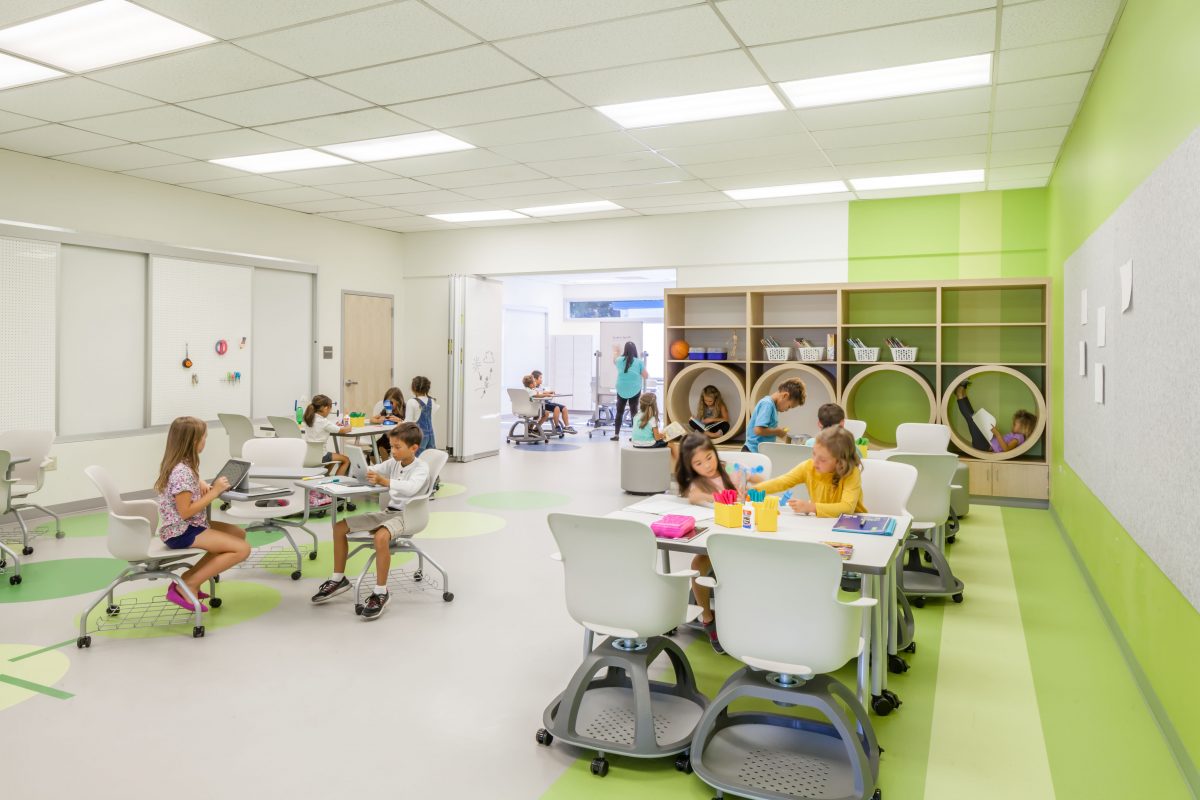 Client
Natomas Charter Star Academy
Project
Brand new K – 5 elementary school consisting of five buildings including an Administration Building, Multi-purpose building, and three classroom buildings. The site also includes an outdoor amphitheater, playgrounds, playfields, and ample parking.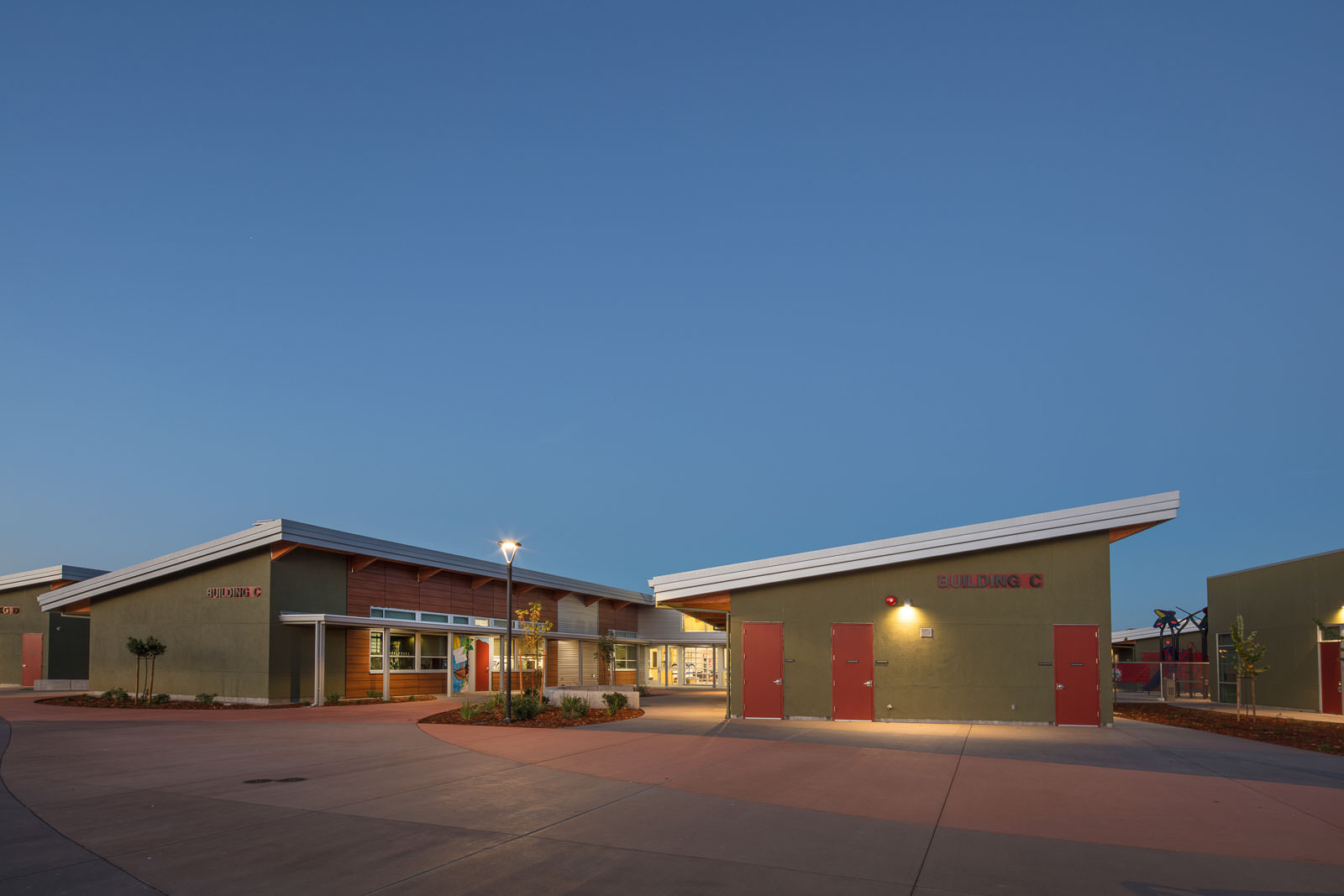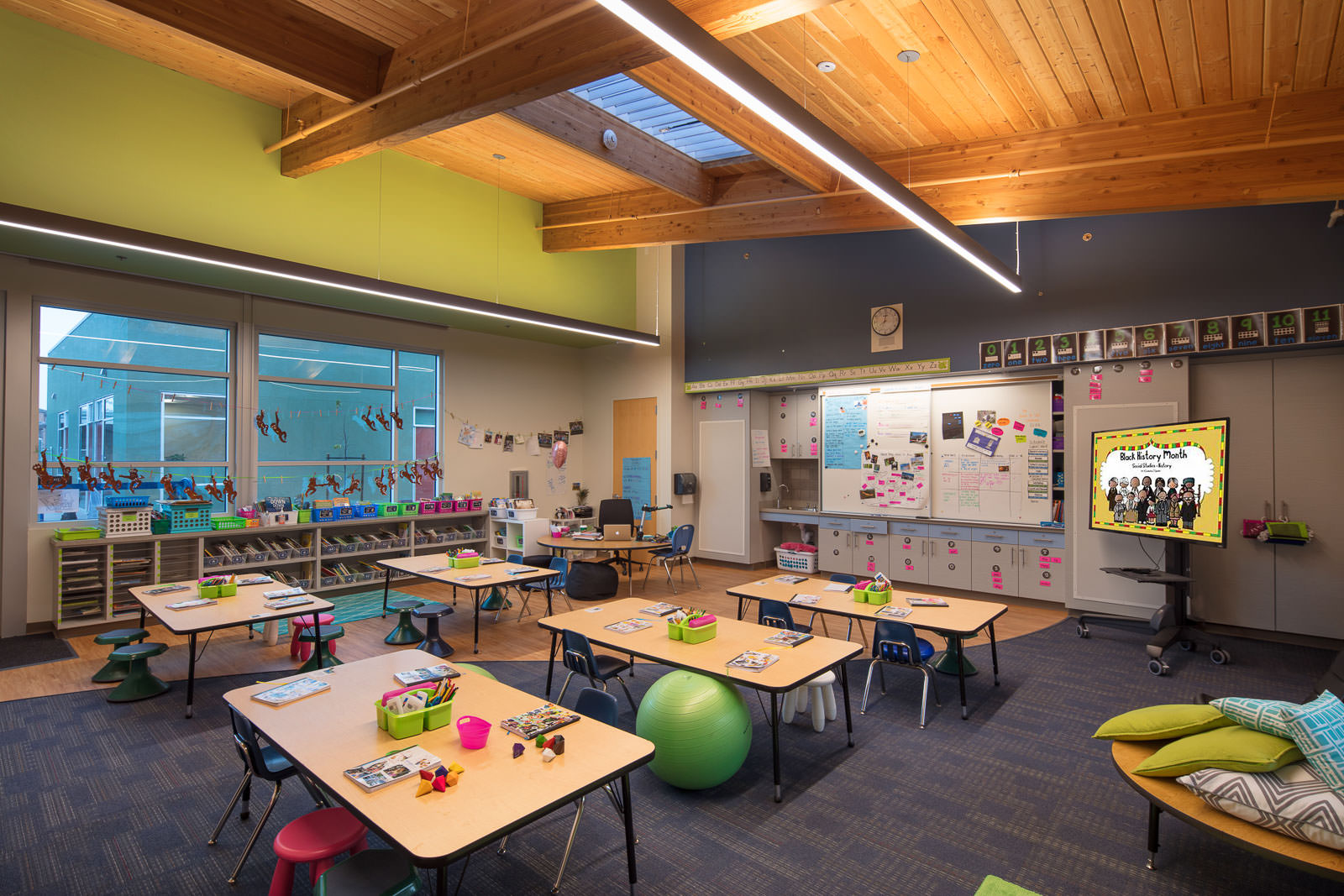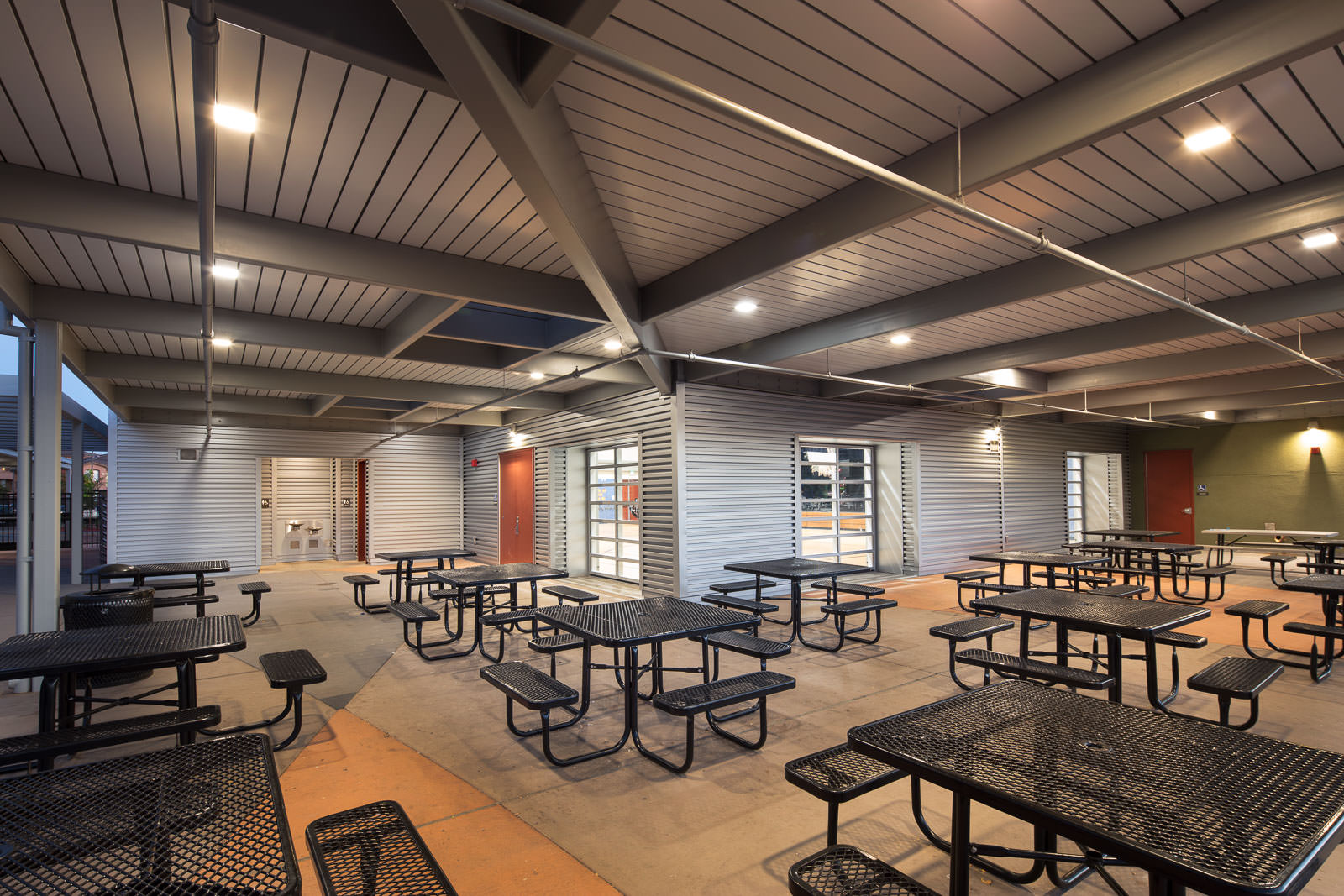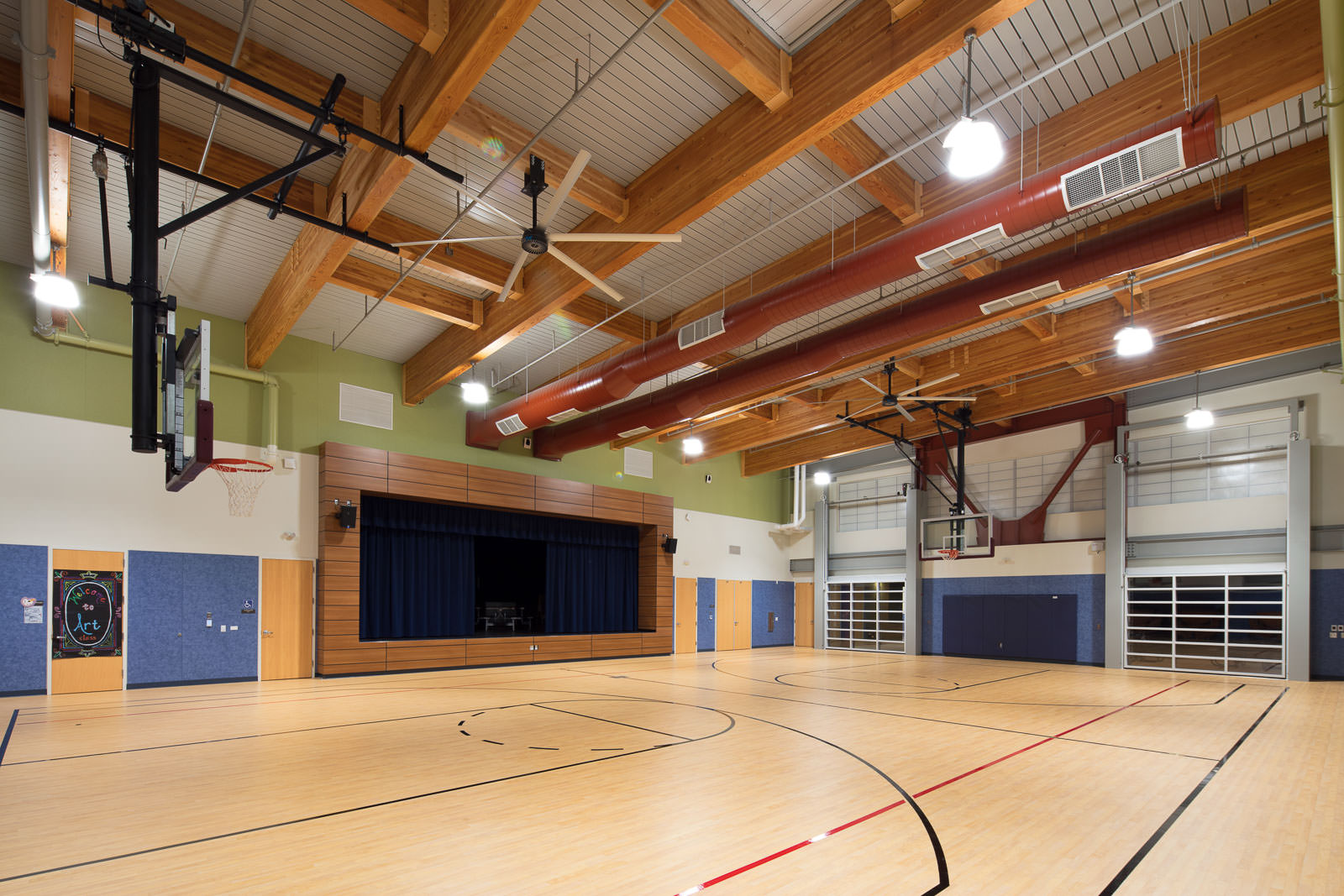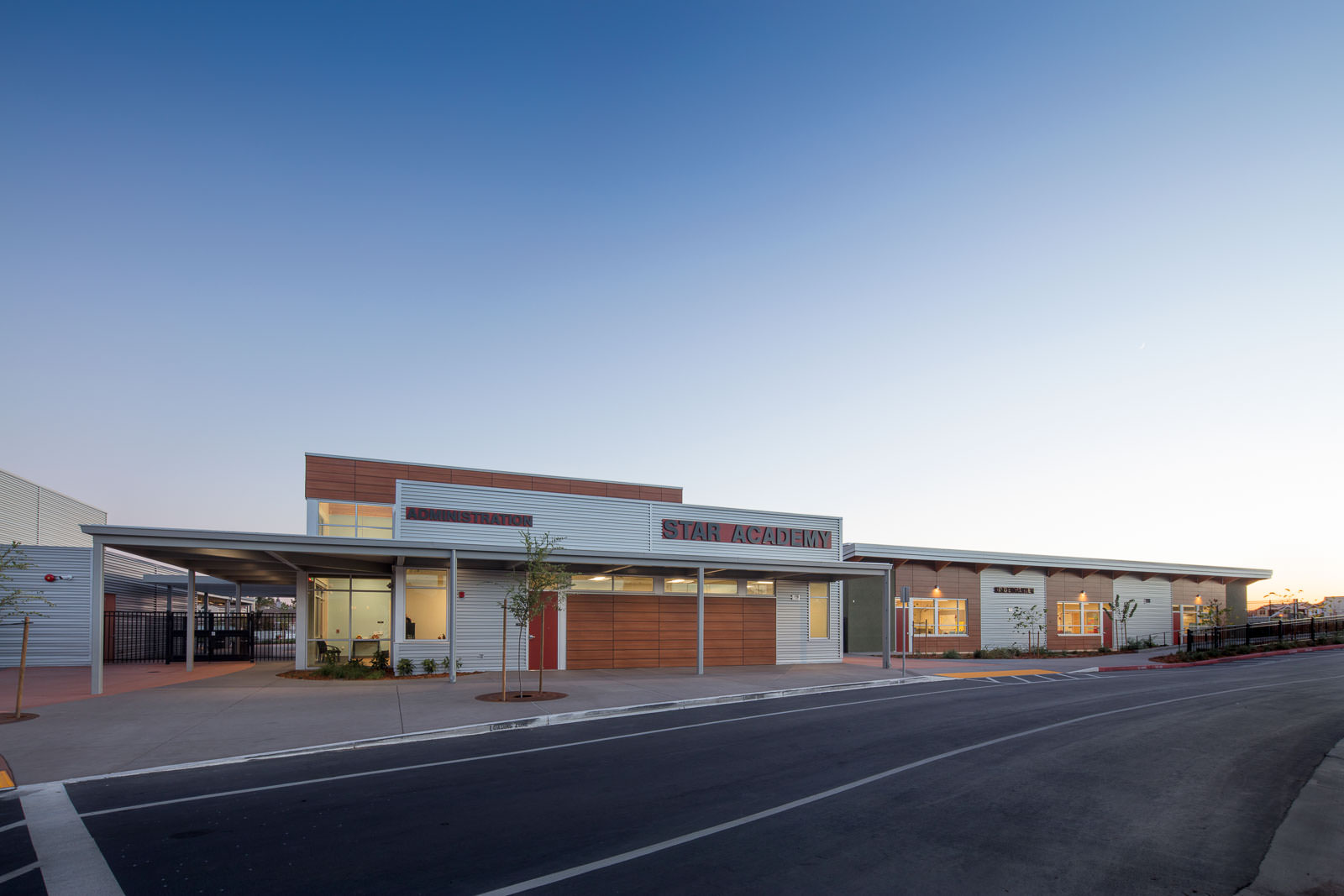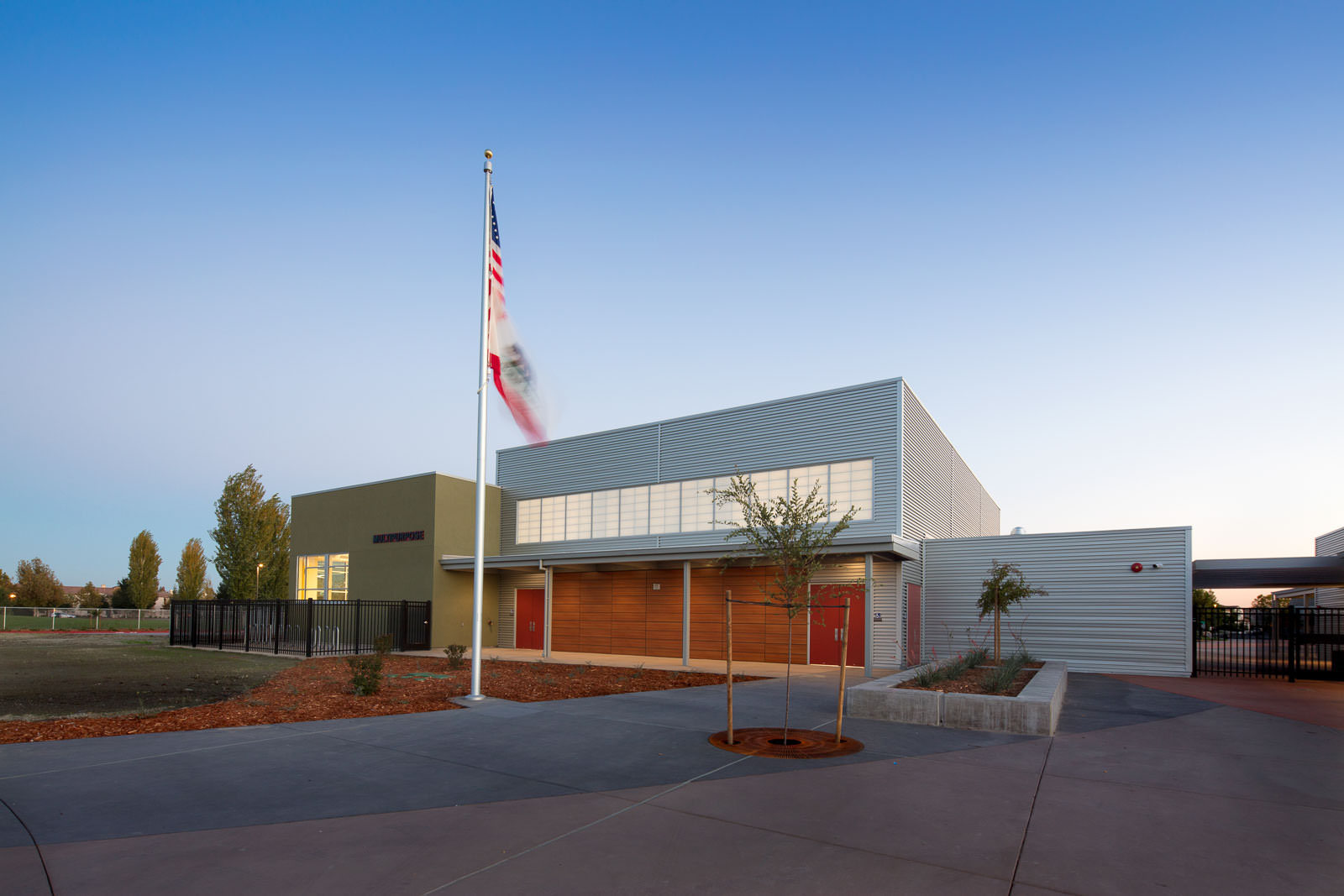 Client
The Bayshore School
Project
Demolition of the existing campus, construction of an interim campus, and construction of fabulous, state-of-the-art $30M new TK – 8 campus, in the heart of Daly City. The beautiful new 50,836 square foot, two-story school is built on a 2.12-acre site, and includes indoor/outdoor performance spaces, second story outdoor learning areas attached to 21st Century classrooms with flexible teaching spaces, STEAM spaces, maker labs, all with dramatic architecture and green construction throughout.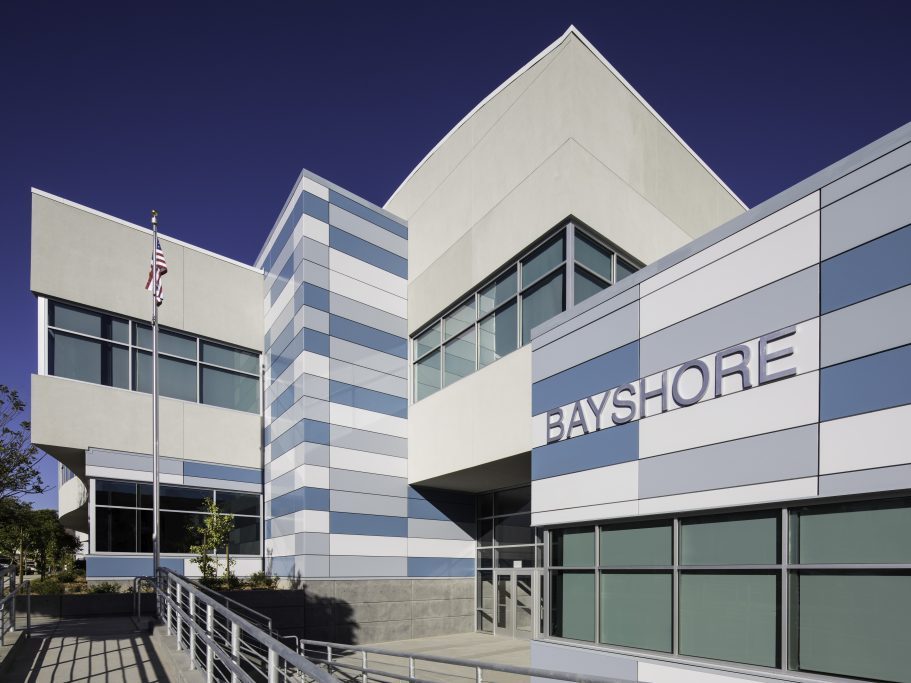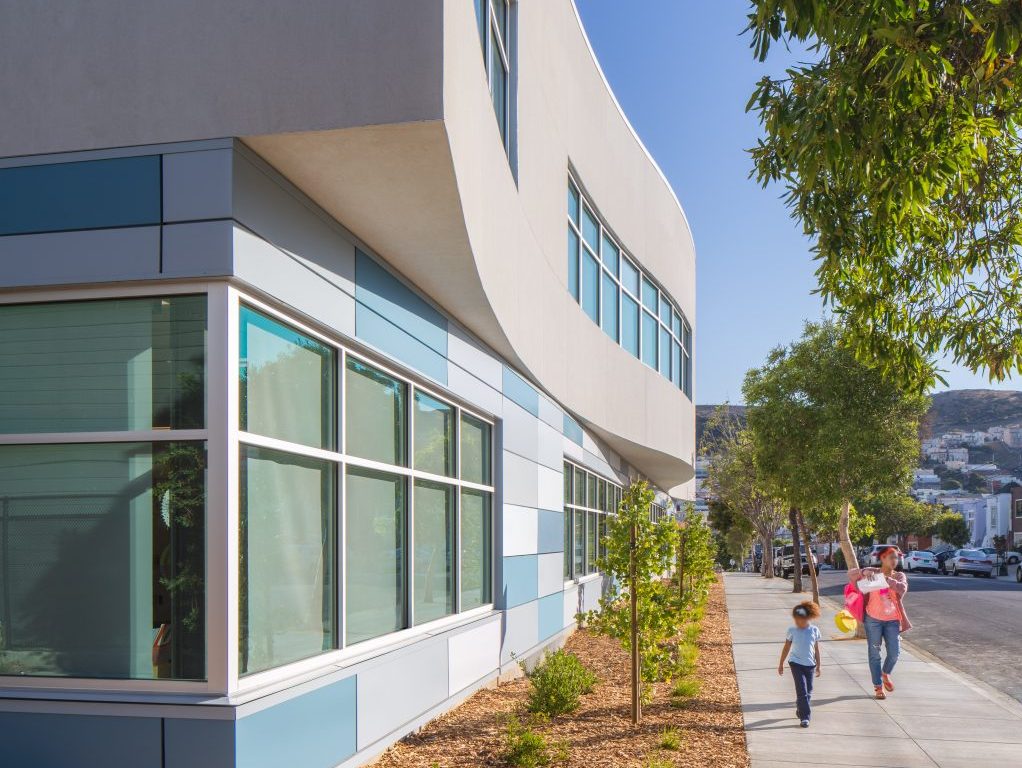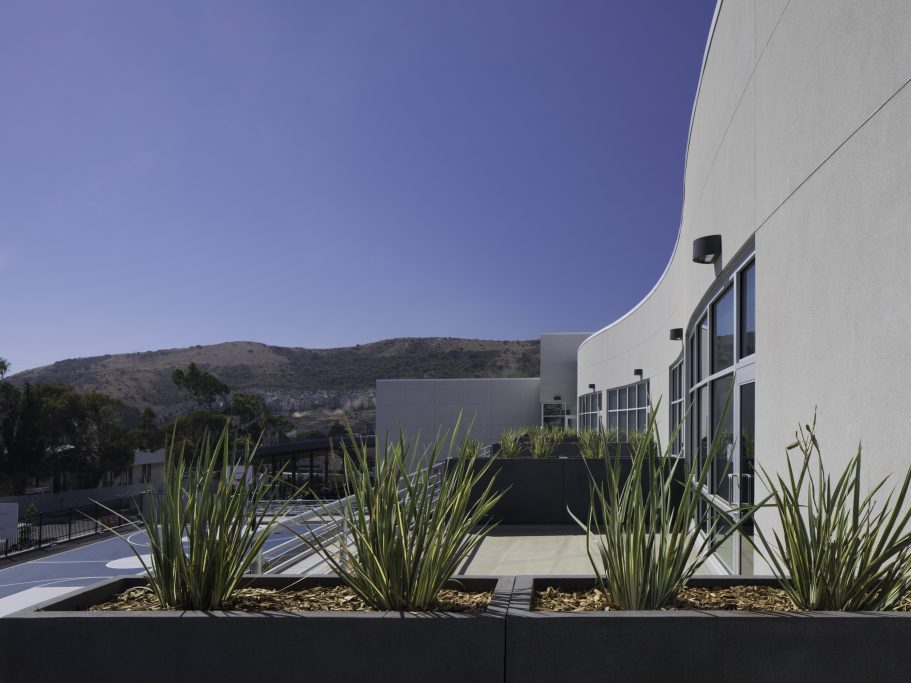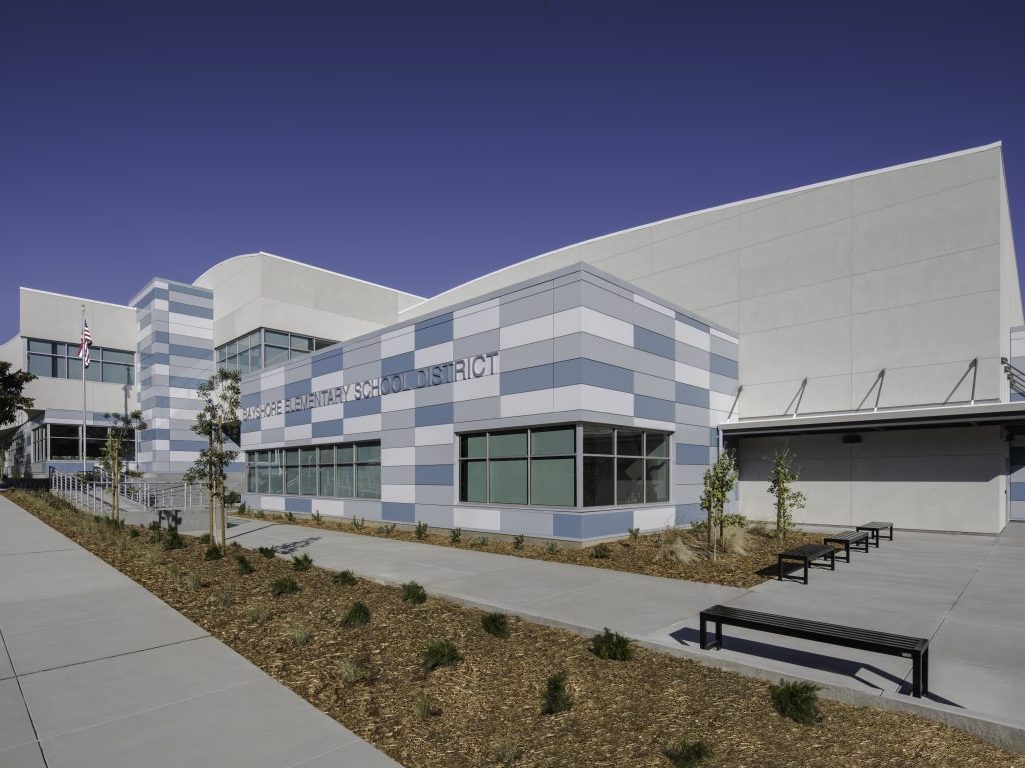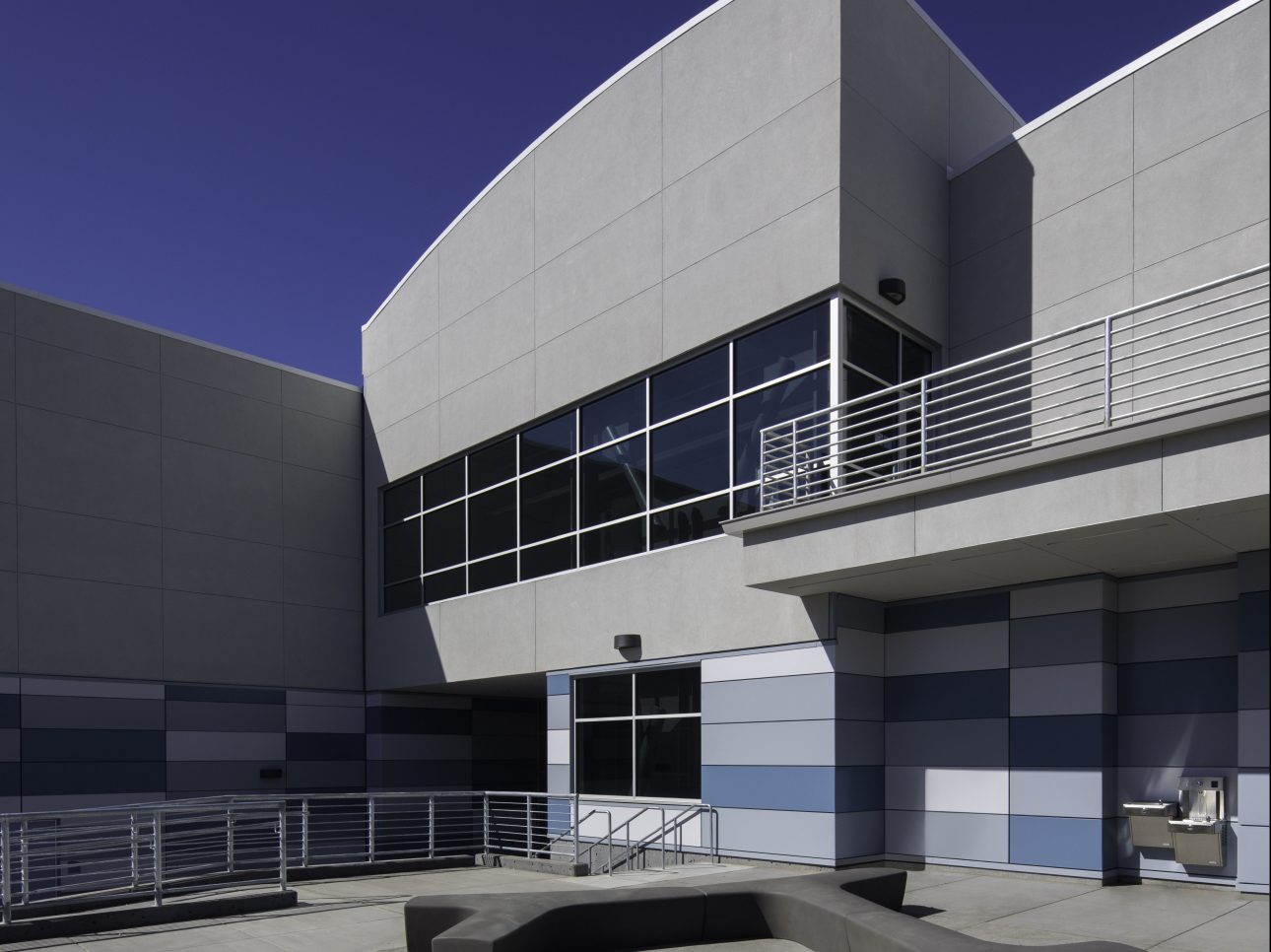 Projects
-->